Have you been looking at underfloor heating recently and are you debating whether or not it would be the right fit for you?
There are a number of questions that you need to ask before you're going to be able to come up with a definitive answer. In this article, we're going to be taking a look at some of the information that you are going to need to decide whether underfloor heating is going to be right for you.
What Is Underfloor Heating Good For?
Underfloor heating best suits modern day construction because of the way it is built. Older construction may mean that the underneath of the floor is unsuitable, or the way that the home is built doesn't allow for such a thing. Of course, this is not always the case and some older homes will still be able to have underfloor heating installed.
Having said this, you're going to need to have the home checked out before you can go ahead. If you've got a modern home that was built in more recent years, then there shouldn't be any question as to whether or not this is going to be suitable for you.
What Are The Benefits?
One of the biggest benefits of having underfloor heating is the fact that it provides energy efficient heating. As well as this, it works with all floor coverings so you don't have to have a specific type of flooring for this to be possible. The great thing about this is that it means you don't have to change anything else about your home for it to be possible to have underfloor heating installed. So, you simply have to pay for the installation and the running cost, but there's nothing extra to change the floor around.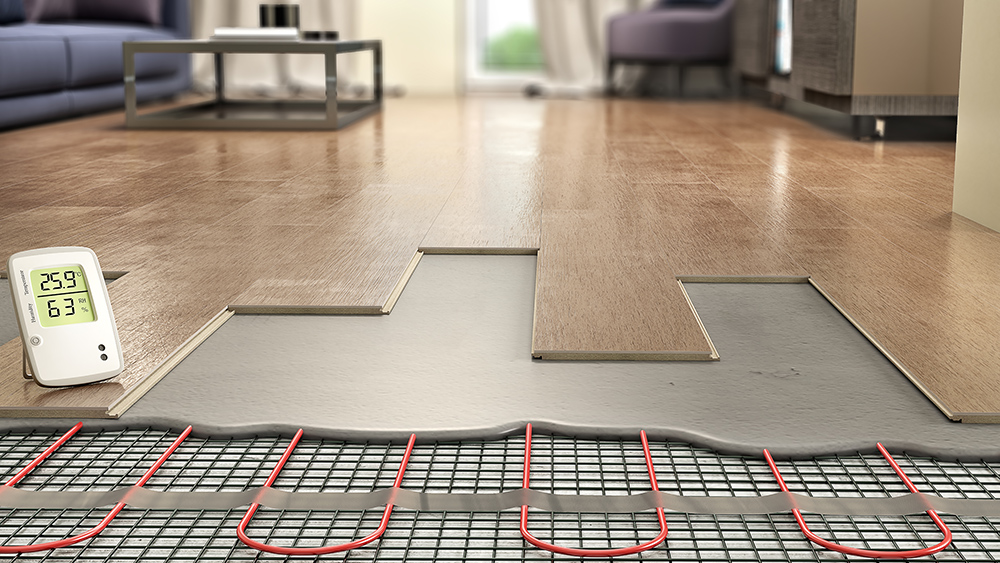 Another benefit is the adaptability when it comes to the design of these heaters. You don't have to worry about a single thing because they will fit wherever you need them. As well as this, the maintenance of the system is pretty low as it doesn't really require much assistance from you. It's probably a good idea to get it checked every six months or so just to ensure that everything is still working as it should, but that's really it. Once the professional has ensured everything is working smoothly, there isn't really anything else that you need to do except enjoy the warm floors beneath your feet.
What Are The Cons?
However, there are some cons to underfloor heating as well as the pros. One of these is that the running costs coupled with the expensive installation could end up costing you more overall than just using normal radiators. As such, it might be better for you to just stick with your conventional heating if cost is a big issue for you.
As well as the cost of the installation, the time it takes is another con. It can actually take quite a while to install this properly, so your home might be a bit of a mess for a couple of days. This can be quite disruptive to your home life, so that's something to think about.
How It Works
But, how does underfloor heating actually work? Well, to put it simply, a lower temperature of warm water is distributed through a circuit of pipes under the floor. A thermostat is used to keep the temperature at the right level and maintain a consistent temperature throughout the home or the zone that you've specified.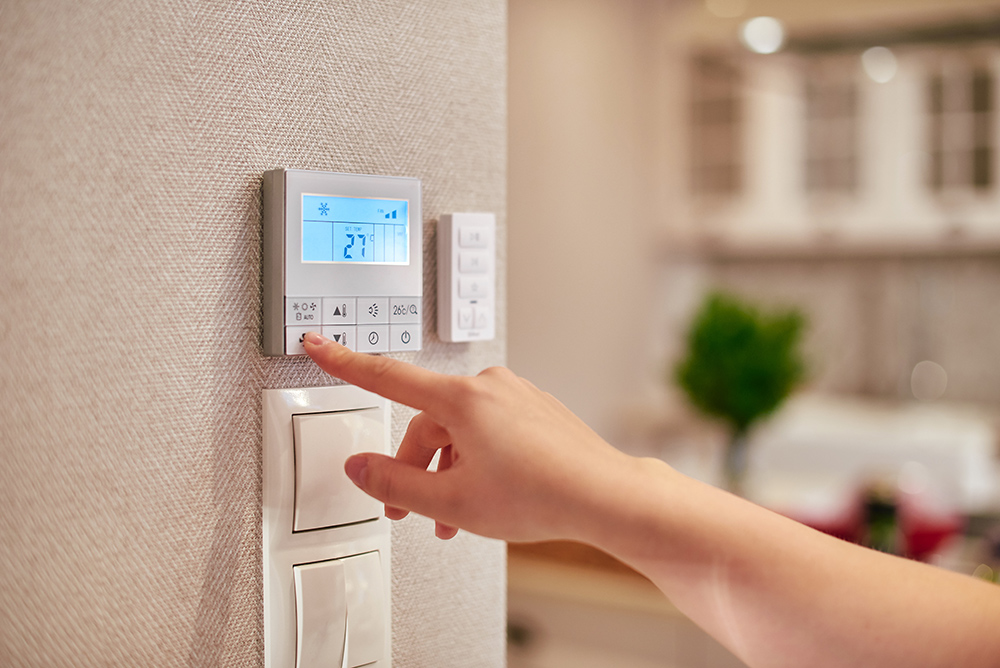 It's a pretty simple concept to get, but there is more technical stuff behind it that we won't bore you with. In the end, you get the result of a heated floor, making it pleasant to walk on no matter what the weather is like, and you don't even need to wear socks!
Hiring The Right Person
If you're going to have underfloor heating installed in your home, then you're going to need to find a really good plumber to do this. It's got to be someone who knows what they are doing and can provide you with a high-quality plumbing services. You don't want to just hire the first plumber that you find and have an unsatisfactory job completed! Take your time and find the best for your needs.
We hope that you have found this article helpful, and now have a better grasp on when and where to choose underfloor heating.