If you are looking to create a minimalist interior, you will be looking for what are considered to be the essence of interior modern design.
The factors that tip an interior design scheme from ordinary into minimalism depend on the use of materials, colours, texture and accessories within the space.
For many people, a key component of this is the flooring and this is why many customers seeking the minimal, clear lines of a minimalist interior design turn to Midland Polished Concrete for their flooring solutions.
Alongside flooring, there are other factors to bear in mind too.
Some materials work better than others
If you want sumptuous fabrics, with yards and yards of material and cushions, then maybe the minimalistic trend is not for you. Interior minimal design is a space that is open and seamless. There is no clutter, nothing that crowds the visual appeal of such a terrific space. And for this reason, some materials work better than others.
In terms of flooring, there is nothing better than a polished concrete floor simply because it is beautiful without overpowering. It is practical and functional without being boring or frankly, ugly.
Glass is another material that works well within a minimal interior design scheme because, like polished concrete flooring, it is a delightful material to look at without overpowering everything else in the room.
High quality materials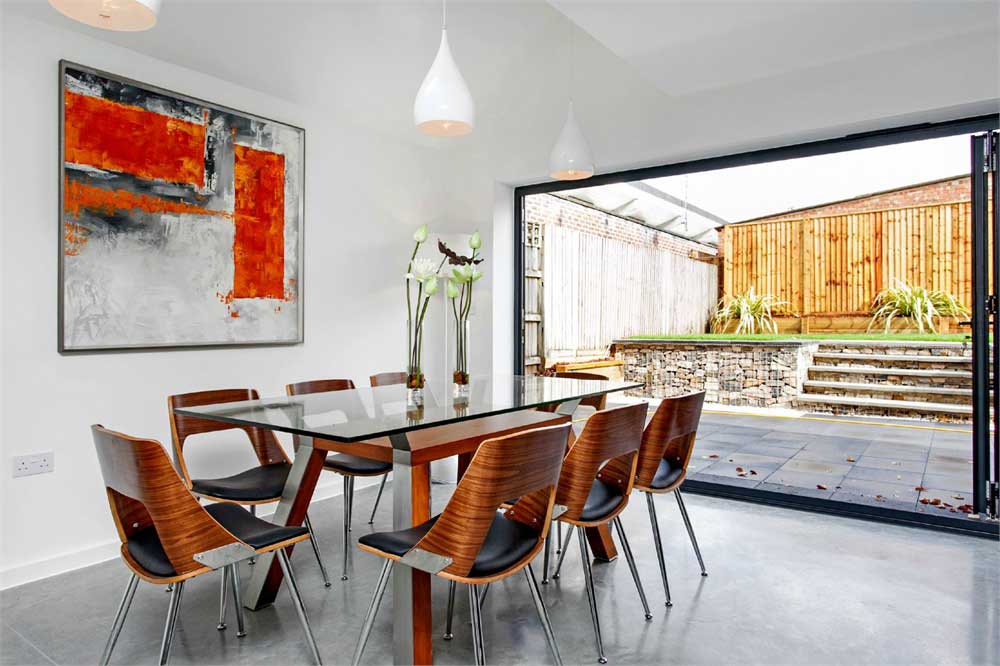 Polished concrete and glass are just two examples of high quality materials. A high quality material will be robust, hardwearing and beautiful but also stands out without overpowering.
Interior designers suggest that for a minimalist design, you should choose one material of the highest quality your budget will allow and use it well – and let it stand out. So why not have your polished concrete floor as the star of the show?
Opt for one stand out piece and let it stand out
You have the polished, high shine concrete floor in place; you have the bright white walls, the low-slung sofa and yet somehow, there is something missing: attention.
There needs to be at least one place for the eye to rest and interior designers suggest choosing one stand out piece and letting it stand out.This, say designers, should be an accessory thus, it is easy to change. So why not make it a designer lampshade? Or a bright, beautiful rug for added texture?
Simple and purity of design
With furniture, there should be nothing fussy nor complicated. And get rid of those stacks and stacks of cushions because frankly, in an interior design scheme you don't want or need this fussiness or clutter.
Polished concrete flooring offers simple, pure design. You can colour it any colour you want, and the finish can be beautiful marble effect. It can be the highest shine you can imagine or you can leave it industrial in its finish.
The simplicity of concrete is that there are no two floors the same. It relies on the distribution of material within it to the final look of it. This brings about a pure, non-manufactured element to it making it the perfect addition within an interior design scheme.
Space (and lots of it)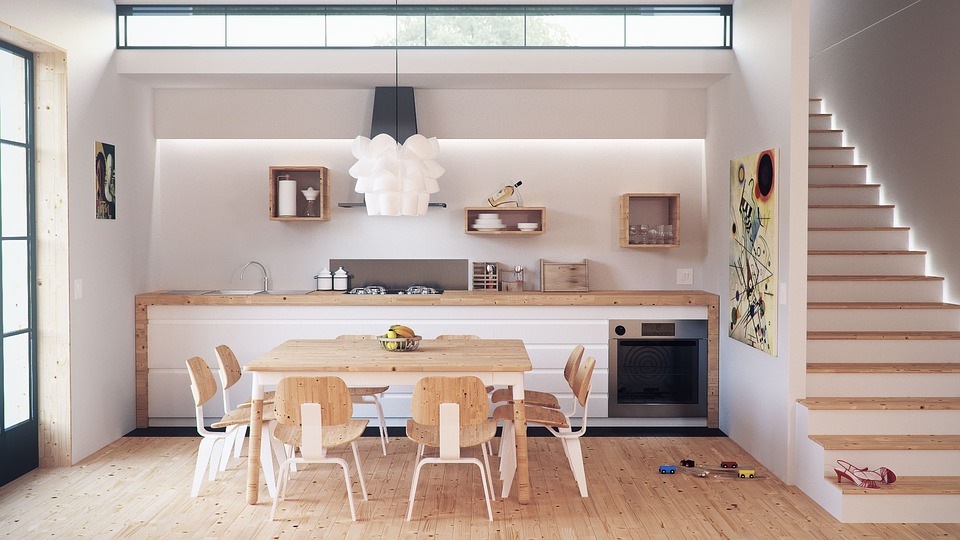 The one thing that attracts many people to an interior design scheme that is minimalist in its ilk is the fact that there is space, and a lot of it – no matter how large or small the house is and irrespective of the size of rooms or space within it.
This doesn't mean getting rid of everything but it does mean purging your home of unnecessary clutter. It means thinking through what you really need and of those things you decide to keep, how are you going to display or store them?
A little accent doesn't go amiss
In a minimalistic design, it can be easy for a room to look bland, boring and devoid of character. The temptation is to add cushions, rugs and throws but this just introduces clutter again.
Why not make an accent of the floor? An often forgotten about part of a design scheme, within minimalism everything starts with the floor. And why not?
Create a floor that blends with the wall and the ceiling. In fact, why not use concrete up the walls and onto the ceiling, using different colours and finished within it?
The versatility of concrete as a material is well known. And now you know the versatility of concrete as a must-have material within a minimalist interior design scheme.
Midland Polished Concrete created bespoke floor finishes for both the domestic and commercial customer. From warehouse to living room, concrete is one of the most stylish and robust flooring options you can choose today.
Main Image Source