If money wasn't an object how would you design your dream kitchen?
This question has been put forward via a new study commissioned by Mayfair Granite, to 1000 UK home owners.
The results at times are quite close, but they also show how diverse our tastes can be here in the UK.
Worktops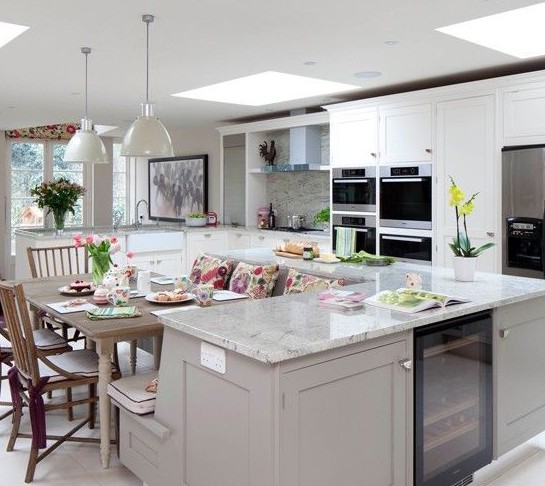 The first question asked to UK home owners was which worktop would they have in their dream kitchen. The winner and the worktop in second place were very close,
It wasn't a surprise to see stainless steel as the last result, as although it's a very practical material, it can look cold and clinical.
If stainless steel is used at home rather than a commercial setting, I personally would add a number of other materials and colours into the kitchen, to give it more depth and warmth.
On the other hand I can see why granite is so popular. This natural material is an extrusive rock formed from cooled magma, it is a great investment piece as it's hard wearing and will last a life time if cared for properly.
Granite also fits well in many different styled kitchens from country to contemporary and modern, as it has a depth and a richness that works well with natural materials, for example wood, and bright modern laminate materials.
Top 5 worktop results:
Granite – 39%
Quartz – 32%
Laminate – 13%
Hardwood – 11%
Stainless steel – 5%
---
Flooring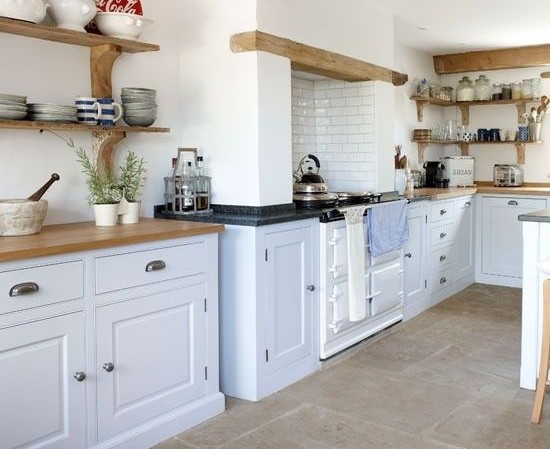 There are a few areas that need to be considered before purchasing flooring for your kitchen. Firstly kitchens use and produce a high percentage of water/fluids, be it from the vegetables boiling on the stove, the orange juice spilt on the floor, to the washing machine breaking down.
With this in mind if your looking for a practical option, then flooring that doesn't absorb water is a great place to start.
The greatest percentage of people voted for tiles as their number one choice at 32% with vinyl flooring coming in second at 25%. Both are great when it comes to ease of cleaning.
My favourite look is definitely natural stone tiles, but one other thing to consider is that tiles can be cold to the touch, which could be improved with underfloor heating, but that may be a reason why so many people choose vinyl flooring, as it is so much warmer.
There is also a very large choice of design when it comes to vinyl flooring and it can work out a lot cheaper if you are on a budget – but in this case people have chosen vinyl flooring after being told money was no object.
Top 5 flooring results:
Tiles – 32%
Vinyl – 25%
Laminate – 22%
Hardwood – 13%
Sealed Cork – 8%
---
Appliances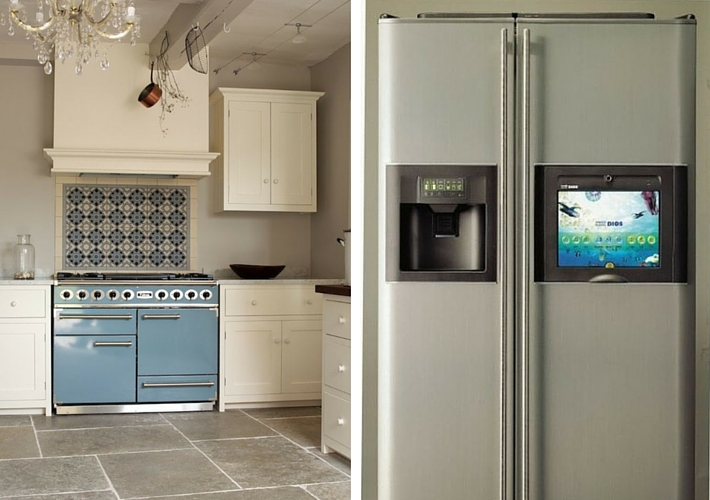 These choices would of been the hardest for me. Had the question been which type of oven then it would have been an easy choice, but as it's which appliance it is a lot tougher.
At a push, in my dream kitchen I would choose a range oven over the other options, as did 29% of the people surveyed, but I would definitely also want to purchase a smart fridge freezer, Kitchen Aid appliances and a coffee machine for my partner – do you think it would be cheating if I put them all in first place!
Top 5 appliance results:
Range oven – 29%
Smart fridge freezer – 22%
Kitchen Aid – 18%
Boiling water tap – 18%
Coffee machine – 13%
---
Lighting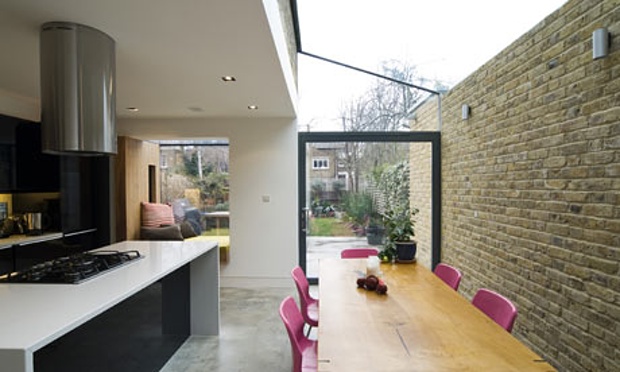 Many people over look the importance of lighting within the kitchen. Not only can it highlight the design and style of a kitchen, it also serves as a practical tool when cooking.
Not all kitchens have huge windows or bi folding doors letting an abundance of natural light in, so getting the lighting right can often lead to the difference between enjoying working in your kitchen, to struggling to use what could be an amazing space.
Recessed lighting has been a very popular choice in many homes for a number of years now, and it is clear to see why.
Not only do they look stylish, they can be placed in a number of areas from the ceiling, under kitchen cabinets, and even within the kitchen plinths between the floor and the bottom of the kitchen cabinets, enabling the kitchen to be lit up wherever light is needed.
Top 5 lighting results:
Recessed lights – 33%
Pendant lights – 26%
Spot lights – 17%
Over cabinet lights – 16%
Fluorescent lights – 8%
---
Style of kitchen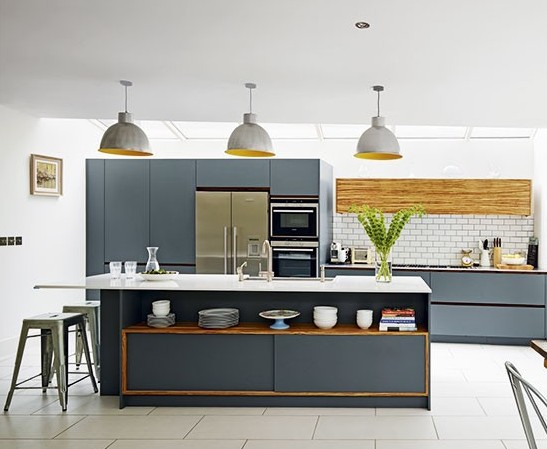 The modern kitchen won with 26% of the votes for the category 'style of kitchen'. Ultra sleek modern kitchens can be found everywhere from stylish apartments to 17th century country homes – don't be scared to mix old with new.
If money was no object I would advice employing the help of an architect or kitchen designer, expressing your practical needs, but without a doubt make sure you express your style needs too, as a kitchen is a big long term investment.
Top 5 styles of kitchen:
Modern – 26%
Traditional – 21%
Country cottage – 20%
Transitional – 18%
Shaker Kitchen – 15%
---