Are you considering renovating your property?
Home renovations can be a great way to add value, but before you start planning the perfect kitchen or bathroom remodel, it's important to research whether there are any construction restrictions that could limit what is possible for your project. Understanding exactly where your boundaries and easements lie is critical in making sure you are in compliance with laws associated with home renovation projects – otherwise, you risk facing costly consequences down the line.
In this blog post, we'll discuss how to properly assess property boundaries and construction regulations when focusing on a potential renovation project. Read on to learn more!
What to do if you think your property boundaries have been encroached upon
If you think your property boundary has been encroached upon during a renovation, the best course of action is to hire boundary surveyors. Boundary surveyors are professionals who specialise in locating boundary lines within a geographical area and can determine with clear accuracy where the boundary lies on your property.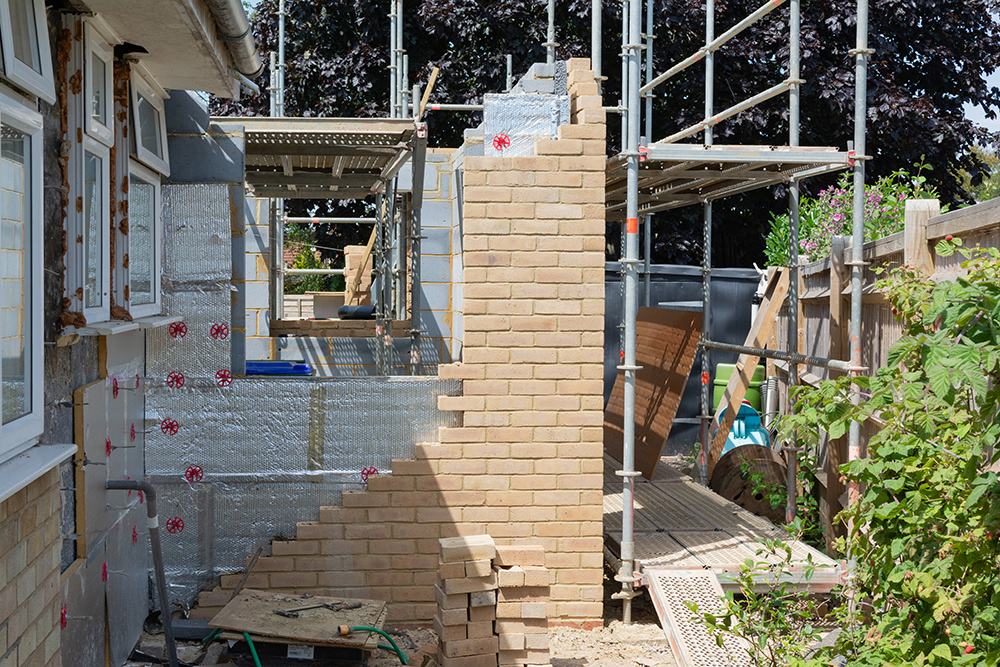 It's important to consider boundary surveys if you suspect boundary encroachment during a renovation; not only could you be liable for boundary crossovers as the owner of the property, but boundary disputes between neighbors can get costly unless they are resolved quickly and accurately. Take some time to research boundary surveyors near your area to find one that can provide quality service that meets your needs.
What to do if you discover that there are restrictions in place that you weren't aware of
If you encounter restrictions to property boundaries that you were not aware of while renovating, the first step would be to review your deed to confirm if there are any restrictions set forth in it. Other than the deed, many local councils have ordinances that put limitations on the size and shape of structures built on a particular lot.
If these restrictions exist, they are often posted on a local government's website or can be found via an online search of your village's post code. It is important to research what these rules say and obtain permission from your council before making any changes to the size or shape of your structure as failure to comply with these ordinances may lead to fines and other penalties.
How to work around any existing restrictions without compromising the look or functionality of your renovation project
Working around existing restrictions doesn't have to compromise the look or functionality of your property renovation project. Embrace any property boundaries as a challenge, taking extra care to think outside the box and come up with creative ideas that adhere to all regulations.
Planning out strategies such as ensuring the right setback allowance, and property boundary line compliance, as well as addressing evident concerns can help you work within the property limits without hampering your project objectives.
Accounting for these restrictions at the start of the planning process and strategising how best to work around them can be a great way to stay engaged while reaping the rewards of your property renovations, without breaking any rules in the process.
Tips for communicating with your contractor about potential boundary and construction issues
Knowing your property boundaries is essential when it comes to communicating with your contractor about any potential issues involving construction. It's a good idea to have a written property description from when you purchased the property, as this can help you and your contractor avoid any confusion or disagreement on where property lines lie.
Additionally, take special care to document any changes from the original plans, as these could create issues further down the road that could be hard to resolve without documentation. Communication is key: outline all expectations and documents upfront and never be afraid to speak up if something doesn't feel right or isn't going according to plan. This transparency will ensure smooth construction progress and provide peace of mind as you work through your project together.
If you're considering renovating your home, it's important to understand both property boundaries and construction restrictions that may apply. By taking the time to research these ahead of time, you can avoid costly delays or mistakes in your renovation project. What tips do you have for others who are planning a home renovation?