You might be thinking it's time for a new kitchen design. It could be because you've had a change in family dynamics, or the old design is simply not working anymore.
Whatever the reason is, kitchen remodelling is almost always a good idea. The most cost-effective features that you may want to include in your kitchen design are ones that are easy to maintain and can add more value to your home.
A good kitchen remodel is more than just new cabinetry, new countertop, or new flooring. It's about an overall change in the layout, colour scheme, and design of the entire space. With that said, here are a few cost-effective features you may want to include in your new kitchen design.
Configuration and Layout
The configuration and layout of your kitchen should be one of the key cost considerations when designing a kitchen. There are many factors that should be taken into account when preparing for kitchen configuration and layout. The size and space of the room in which you want to prepare the food must have enough space for cooking and ample ventilation for your cooking equipment.
If your kitchen design and layout are not planned properly, you will not be able to maximise the space you have. In this case, it would be best to place several smaller pots and pans on different shelves and corners of the kitchen. This will help you avoid purchasing kitchenware that will not fit in your space. Remember that proper planning is one of the most important steps to come up with a new, cost-effective kitchen.
Cabinets
Your cabinets should also be in good condition. If you are getting rid of an old cabinet, there are plenty of models that offer the same look but do not offer the same functionality. Look for cabinets that have staining or rusting protection. This will save you a lot of time and money that you would've put into maintenance and repairs if you didn't pick the right kind of cabinets. Pick durable cabinets to store your items, equipment, utensils, and other things you might need in your kitchen.
Energy-Saving Appliances
Appliances are one of the things that many homeowners overlook when remodelling their kitchens. If you want to keep energy costs down and help the environment, you may want to replace old models with new ones that use less energy and provide more energy-efficient features. As you make lists of appliances you intend to buy, consider looking for those that not only offer durability but also have energy-saving features.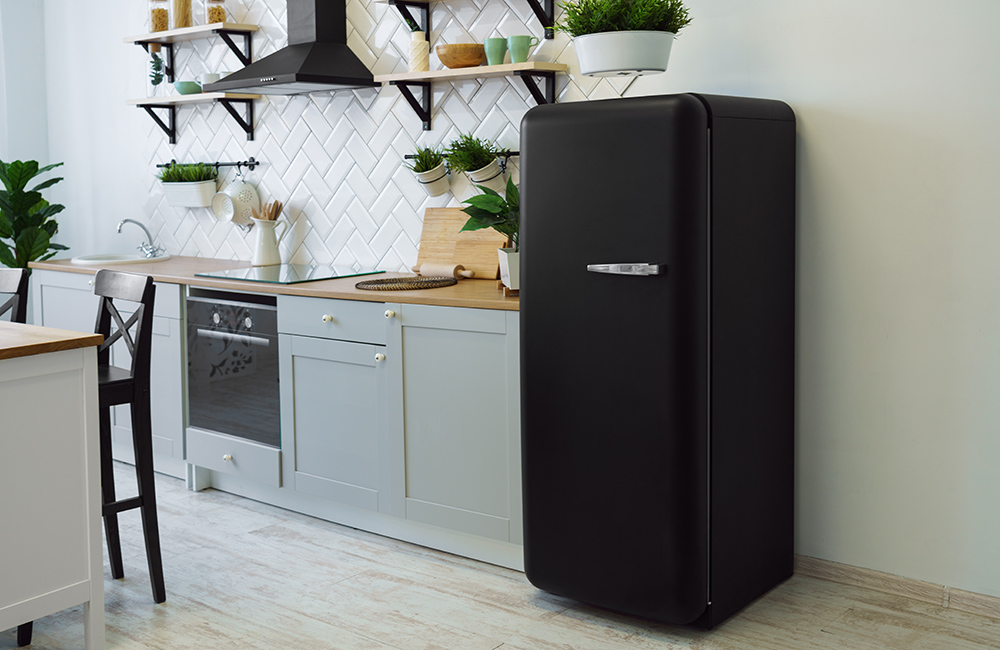 In addition, consider the size of appliances you'll need and make note of the size that fits your new design perfectly. If you plan to have two or three families in your home, you may need more appliances or sinks. It's important to make the right estimates of how big you need your appliances to be. The more accurate your estimate is, the more money you end up saving.
LED Lighting
Another cost-efficient feature that all kitchens should have is LED lighting. LED lighting is becoming more popular in both industrial and domestic settings. Manufacturers are coming out with more LED products every day because of its low-cost and energy-efficient solutions to the problem of power supply and long-term power consumption. It has become increasingly common to find lighting fixtures such as kitchen lights, garden lights, patio lights, and so forth with at least one of these lights being LED.
Handle-less Drawers
Since you'll be needing a lot of storage in a kitchen, there are bound to be numerous cabinets and drawers. Fortunately, there is a cost-effective feature you can look up when thinking of the designs of your drawers or cabinets.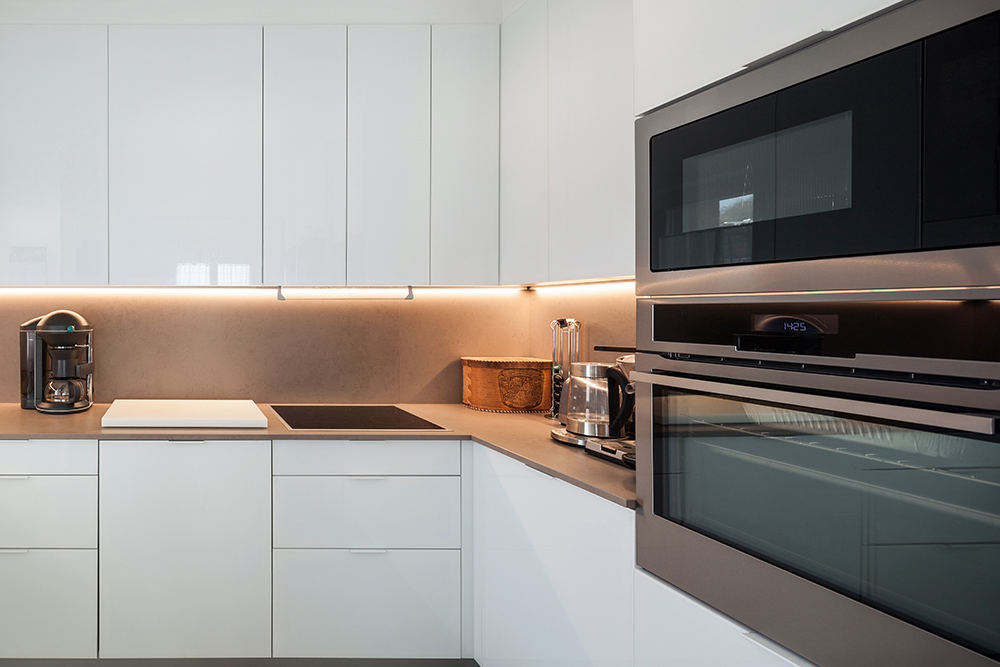 You might want to consider making handle-less drawers or cabinets. This way, you won't need to spend on new handles or even repairs in the long run because handles are usually the first thing to break in drawers. As an alternative, you can just ask your architect to make cabinets with a groove instead of a handle.
Conclusion
There are many features you can add to your kitchen design that will help you save money in the long run. Whether you choose to get a new kitchen design or remodel, you can find that it is easier than ever to design and build a kitchen that is cost-effective. With a little research, you can have the kitchen of your dreams and save money in the long run.
When it comes to creating the perfect kitchen design, London Appliances offers a wide range of high-quality appliances to elevate both the functionality and aesthetics of your culinary space.