Any home has the potential to look luxurious and expensive, without the need for a huge budget.
By taking a moment to consider the individual design elements explored below, you can tailor your home's interior design to compliment your individual style and elevate its feeling of elegance.
Here, these tips may be the inspiration you need to begin the journey of transforming your space into a home of luxury.
Lighting can elevate any space
Lighting can impact the whole feel of a room by adding warmth, brightness and ambience. Updating your light shades and fixtures from standard plain coverings to customised designs can add elegance to your home. Perhaps explore handmade light shades for great quality and bespoke lighting without the high-end prices.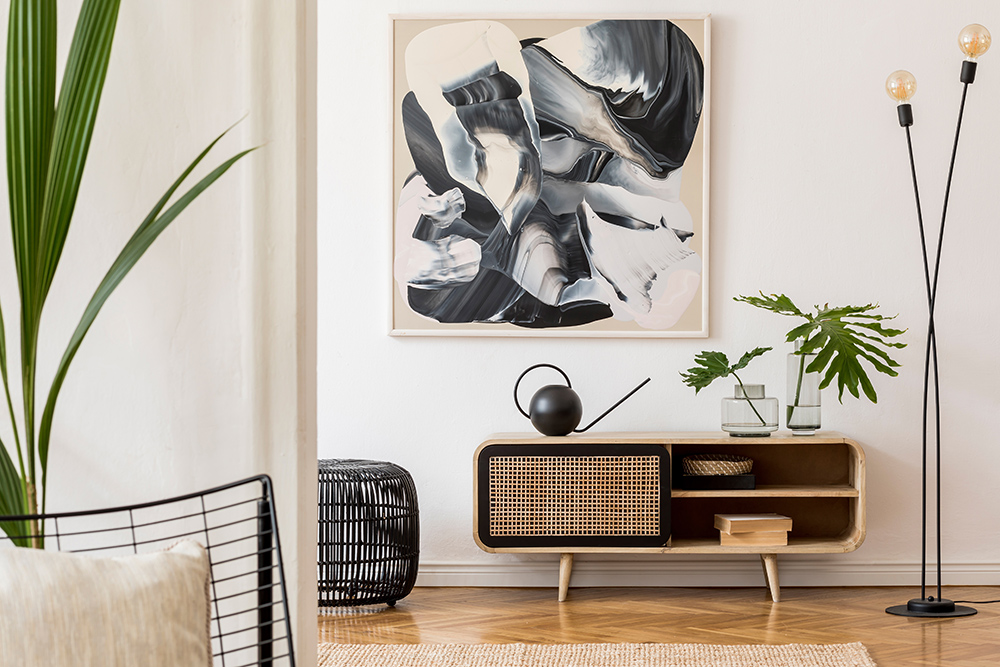 To improve the space further, consider having multiple light sources at various heights, to provide both a design accent and allow for different light levels throughout the day. Having a combination of floor and table lamps, wall and ceiling lights, or even chandeliers can create a cosy and sophisticated environment.
Shutters act as a dramatic design feature
A simple way to add elegance and style to a room is to invest in appropriate window coverings. Shutters are a great choice to complete the style of any home, by adding drama and style to each room. Shutters effortlessly add kerb value and a timeless touch to any property.
Shutters also have the added benefit of being extremely functional through providing a balance of light and privacy, noise reduction and durability. Made to measure shutters from Find a Blind can deliver a luxurious feel in any room by choosing different materials and colours to suit any style; whether minimalist and ultra-modern, bold and vibrant or rustic and relaxed. 
Explore different Textures
To achieve a polished look in your home whilst still looking lived in, think about using a variety of textures in your home. When textiles are too similar, a space can appear dull and monotonous. By experimenting with contrasting textures, materials and colours your space can look personalised, inviting and interesting.
Think about including different elements such as metal, wood, glass, wallpaper and mirrors to make the space fashionable and characterful. Layering up and combining different textures and sizes such as blankets, pillows and rugs can also add warmth, comfort and glamour to a room.
Create additional space by Decluttering
To construct a luxurious feel to your home, each space should feel spacious, neat and welcoming. Consider taking time to rearrange and declutter by reducing the number of personal items lying about. Investing in creative storage solutions can maximise a space whilst creating a minimalist and elegant look.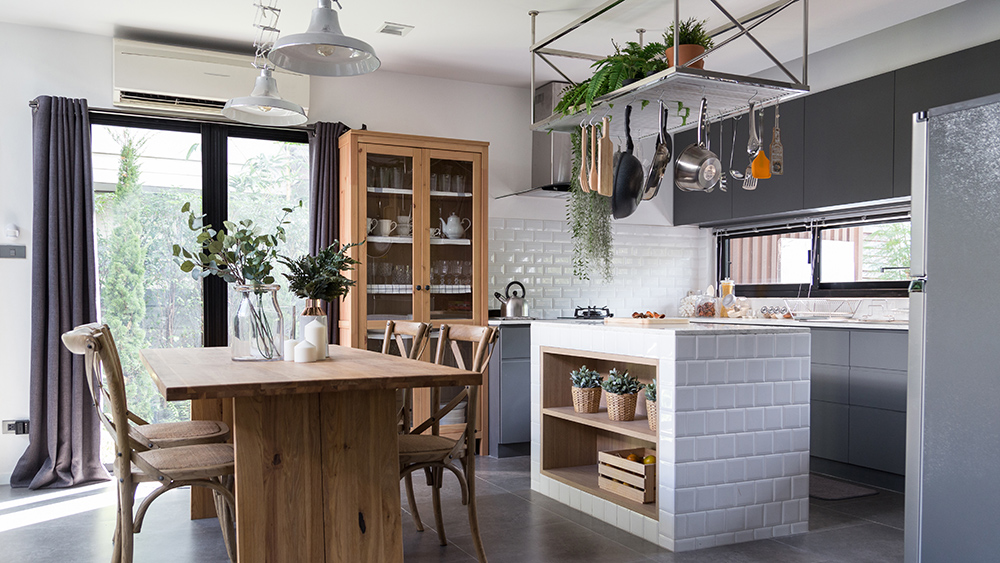 Take a look at each room and think about which areas of space are not being utilised, or look chaotic, and then remove any unnecessary items, and store the rest neatly and tastefully.
Add sophistication with Flowers
Flowers are a constant feature in interior design due to their ability to add a calming, colourful and fresh statement to any room whilst enhancing the luxurious feel of a home. Choose a weekly flower delivery to ensure your home continuously looks refreshed with a new ambience each week.
Alternatively, if you don't fancy the upkeep or would prefer a more affordable option, consider a plant or succulent which will require less maintenance. Place flowers and plants on the centre of tables or in empty corners to emphasise different areas of the home. Using stylish vases in different shapes and textures can accentuate the room's furnishings further, helping to accomplish any luxury home ambitions.
Conclusion
These five tips for making your home look luxurious help you plane ahead and shop for what will add that something extra special to your home, although should you require more inspiration check out these luxury apartments for rent in murfreesboro tn.