Planning to renovate your home this year? Looking for a little inspiration while planning your next project?
Below, we'll take you through six trends set to soar in 2022:
1. Biophilic design: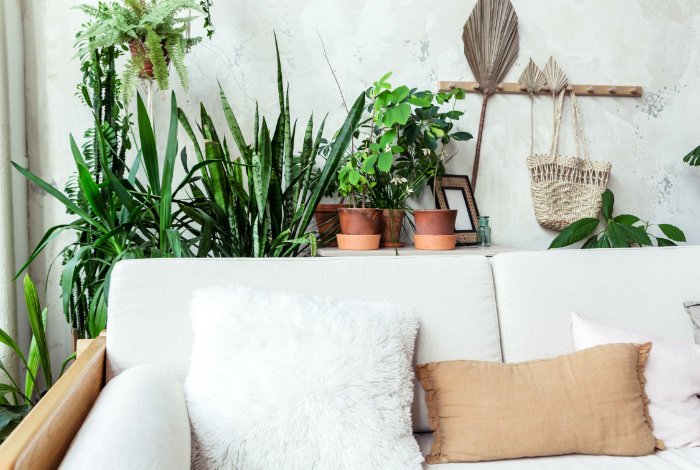 'Biophilia' is the buzzword taking the building, architecture and interior design industries by storm. It's no surprise that 'biophilic design' has started to make its way into our homes too. Expect to see this term pop up frequently in 2022.
But what does it mean? I won't go into the history of the term (you can read that here, if interested). To put it simply, in the context of interior decorating, biophilic design looks for ways to connect people with their natural environments. You might use direct methods (such as light, plants, water etc), indirect methods (by using images of nature, natural colours or by evoking nature by other means), or through the experiences of place and shape (e.g. by installing balconies or other areas like decks or porches where nature can be enhanced, enjoyed and experienced).
Biophilic design is thought to create a number of health benefits—studies show that it can reduce stress and improve mental health. After a tumultuous two years, I think this is something we all need!
The biophilic design trend coincides with other notable movements in society: the desire to lead a more sustainable lifestyle, to get back into nature and to connect with our roots (literally).
2. More is more: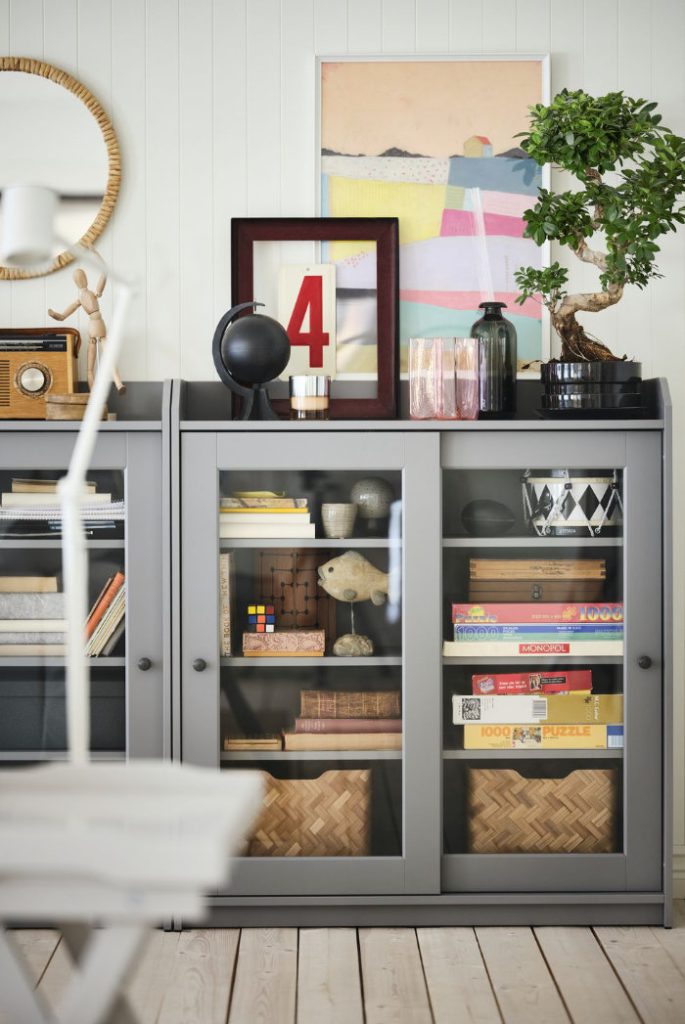 Maximalism is back and in 2022, we're calling it by a new name: Cluttercore (thank you TikTok). Over the next twelve months, expect to see brighter colours, bolder patterns and carefully curated clutter grace the walls of your favourite influencers' homes.
Even IKEA (the Swedish company known for popularising the Scandi-minimalist look) are getting in on the act. Their spring-summer 2022 lookbook is styled with Cluttercore in mind (see photo above).
(Image credit: IKEA.com)
3. Green is the new… green?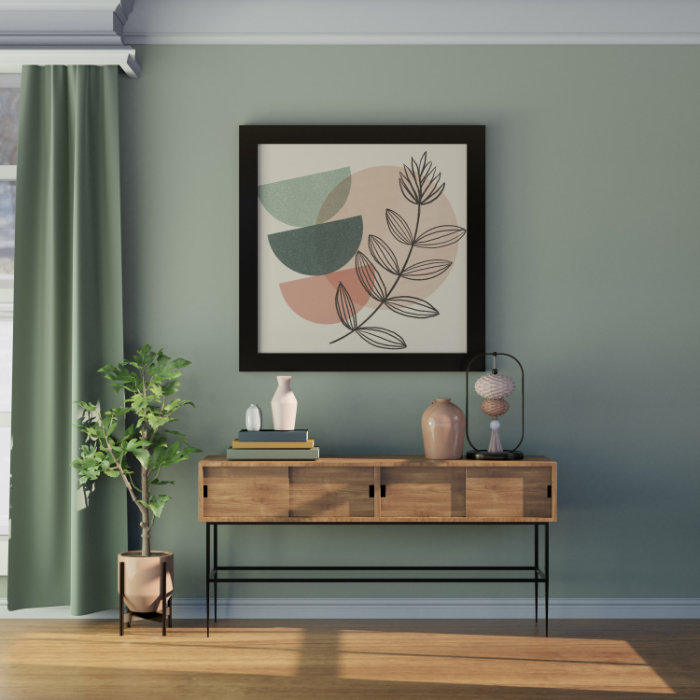 Green has reigned supreme over the last five years. The hue soared to popularity around the time Pantone announced a warm leafy shade as their Colour of the Year in 2017.
The colour craze has shown no signs of decline; green is still popular today. Each year, the hue comes back in a different iteration. We've had deep earthy forest tones, sumptuous jewelled emeralds and punchy jungle shades. For 2022, it's all about sage. Three major paint brands (Benjamin Moore, PPG and Sherwin Williams) have nominated their own versions of sage for their Colour of the Year selections.
Sage is all the rage for 2022 […] Call it moss, jade or sea green, sage green's silvery undertones put it in a sort of undefinable middle ground—neutral enough to suit anyone's taste, subtle enough to never clash with other decor colors, and somehow prominent enough to set the mood in any room.

Stylecaster
4. Sustainability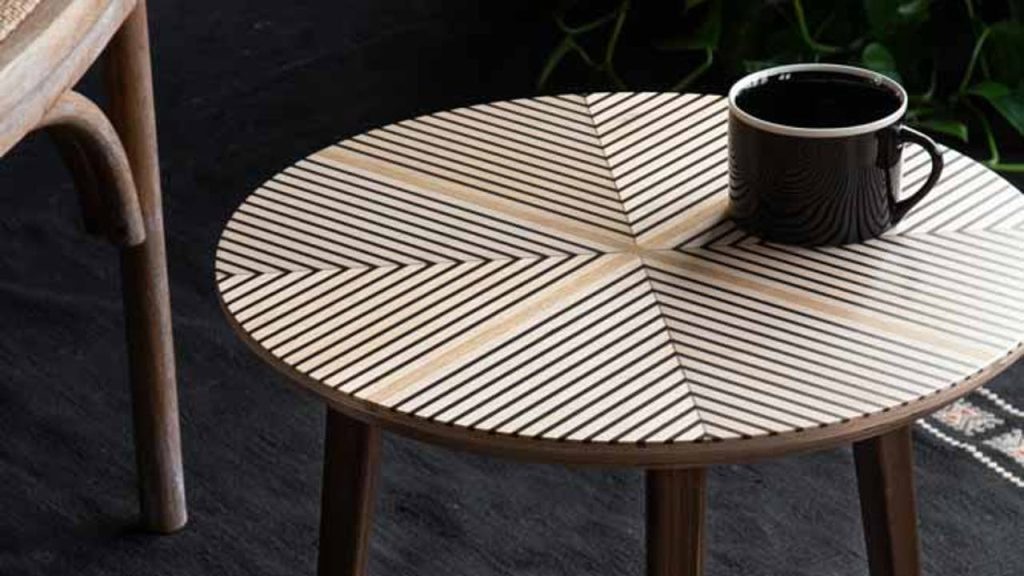 Speaking of green: sustainability is a hot topic in the world of home decorating at the moment too. Lots of brands are starting to think consciously about the materials used in their furniture as consumers make more eco-friendly choices. Expect to see this skyrocket over the next twelve months as companies compete for our money.
(Image credit: rocketstgeorge.co.uk)
5. Curvature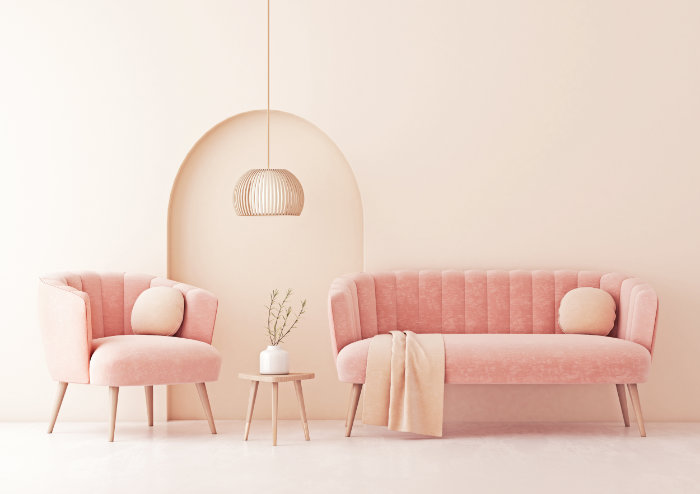 Goodbye geometric designs. Au revoir angular shapes. In 2022, we will shun sharp edges and covet curves instead. According to Pinterest, searches for "curved" and "round" furniture have soared significantly recently. Expect to see this continue well into the New Year.
6. Sneaky Storage Solutions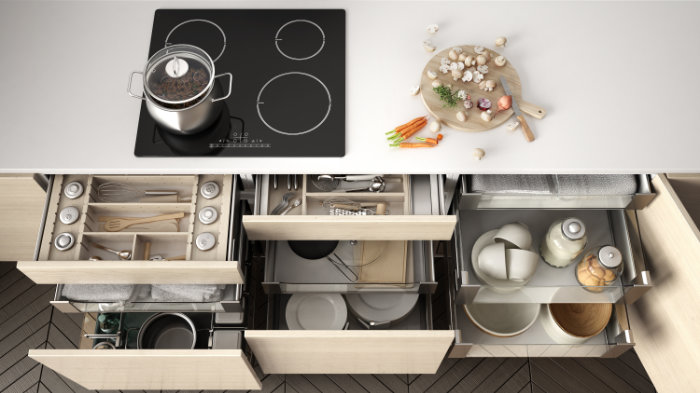 Houzz released its top home design predictions for 2022 at the start of the year. Apparently, their data shows homeowners are searching the platform for strategies to keep their spaces neat and organised. In the kitchen, we're searching for sneaky solutions to keep our draws tidy: think pullouts, special shelving solutions and even designated holders for kitchen rolls. This expands to the bathroom and utility areas too. We're looking for targeted, hardworking storage solutions for both.