Creating a workspace where your employees can feel relaxed is one thing. But creating a workspace that highlights the values of your company, while making that great first impression for visitors and interviewees, is another.
Although your interviewees are the very people who are meant to be impressing you, it really does help to make your office look like a great place to work.
This way, you can feel safe in the knowledge that you're hiring staff who are firmly on-board with your business culture.
This article will offer a little bit of insight into some of the psychological effects behind the way you set up your office and to show it off to the world.
We cover the two main types of office you will find in the UK, as well as taking a look at how building automation systems can help.
Open plan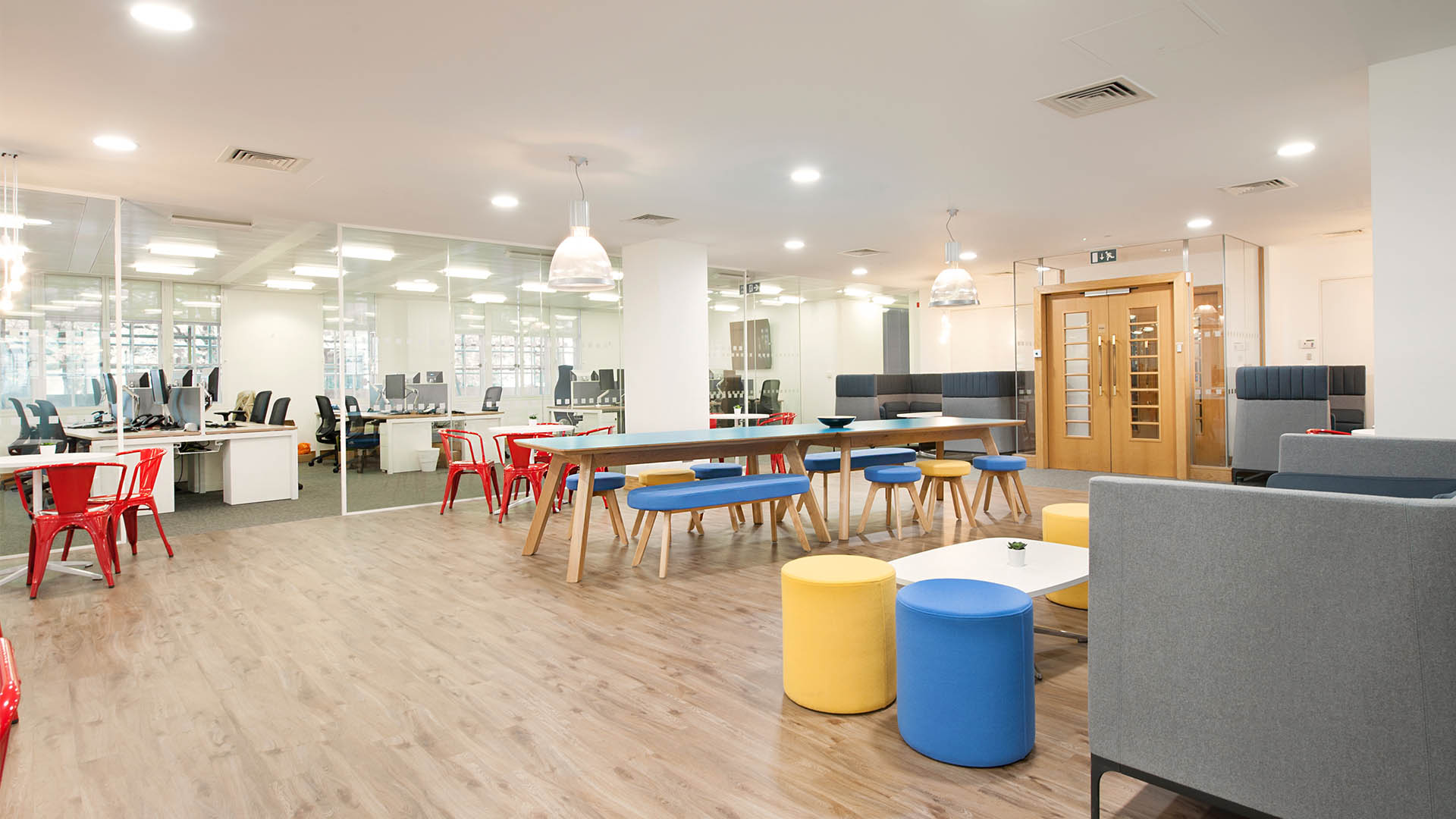 More and more businesses are choosing to opt for a more open-plan office space, as the days of individual cubicles are not only too costly, but not good for staff morale.
An open-office space gives off the impression that you're a forward thinking company where every member contributes to the decision making, and is valued.
Even if everyone sits in silence all day, while communicating on Skype, an open plan office signals that you're a modern company that means business – showing to new clients that they should visit here, and get to work.
Cubicles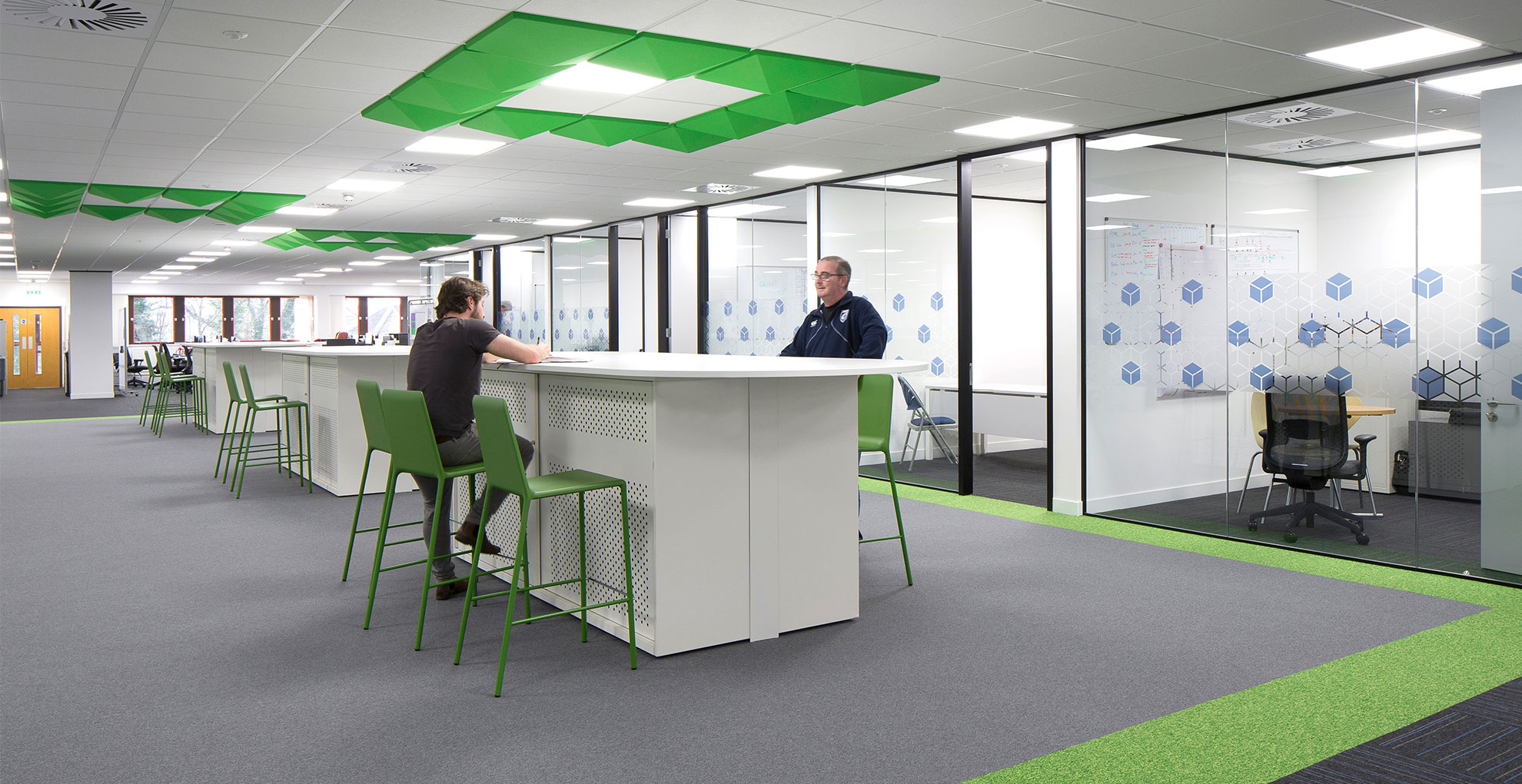 Cubicles offer the exact alternative to that of the open plan office and depending on how you like to work will determine how successful your first impressions will be.
Some people prefer to work in isolation while others prefer the camaraderie that comes with an open plan office. Depending on who your clients and interviewees are and what their intrinsic values are will determine how the cubicle-sectioned office comes across.
Some may see it as a great way of maintaining focus and allowing employees to stick to their own business objectives, while others may view it as an archaic, isolating experience.
Building Automation Systems
A building automation system – often shortened to BAS – is at the heart of many modern offices and workplaces.
Some may be familiar with BAS being used to control heating, ventilation, and air conditioning (HVAC), which can be the biggest consumer of gas/carbon or other resources in the workplace.
As well as helping to keep your staff cool and happy, properly maintaining and monitoring your HVAC and BAS systems can in turn lead to energy and cost efficiencies, reducing short and long-term spends.
If your medium-large sized office building has not already been fitted with a BAS they can be retrofitted.
Silence or music?
Now that we've got past the seating arrangements, it's a good idea to take a look at the audio situation. Sitting in a stuffy office for 8 hours a day is arduous at the best of times, but sitting in an office in silence can be a form of mental torture.
Playing music or the radio throughout the day is a great way of providing some light distraction for your employees and creating a more jovial working environment. Everyone acknowledges that work is work, and when we're at our desk we should be working, but long gone are the days of bureaucratic management techniques.
Employees need to enjoy the environment they're working in, and if that means listening to some classic 80s hits to pass the time, then so be it.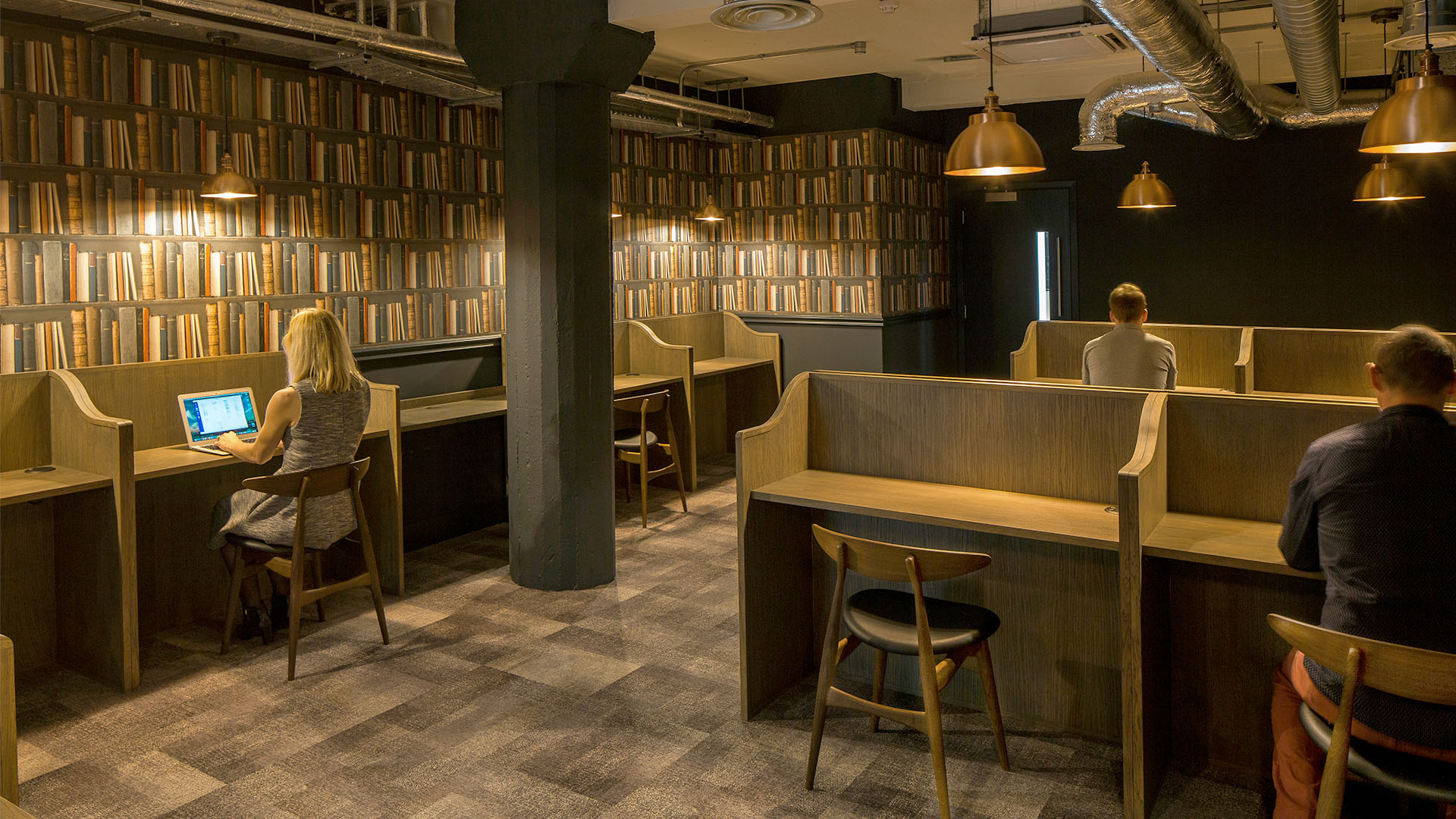 Hopefully this article has provided a little food for thought when it comes to how you're arranging your new office. First impressions are always important, even if it's for new clients and potential interview candidates. These days, there doesn't seem to be a better option than playing a little bit of music and opening up your office. It may seem like a load of progressive rubbish, but open plan offices have proven to be more beneficial for staff morale and the efficiency of the decision making process.