Why have an ordinary office when you can have an extraordinary office.

Mark Howorth and his interior design firm, Callender Howorth, are redefining contemporary office space, one company at a time.
'People are more in touch with themselves now and this means that we can reflect it in the interior scheme.
Loose, fluid designs reflect the idea of sharing, sharing spaces and sharing information for a better work environment,' he notes in an interview with Interior Design Today.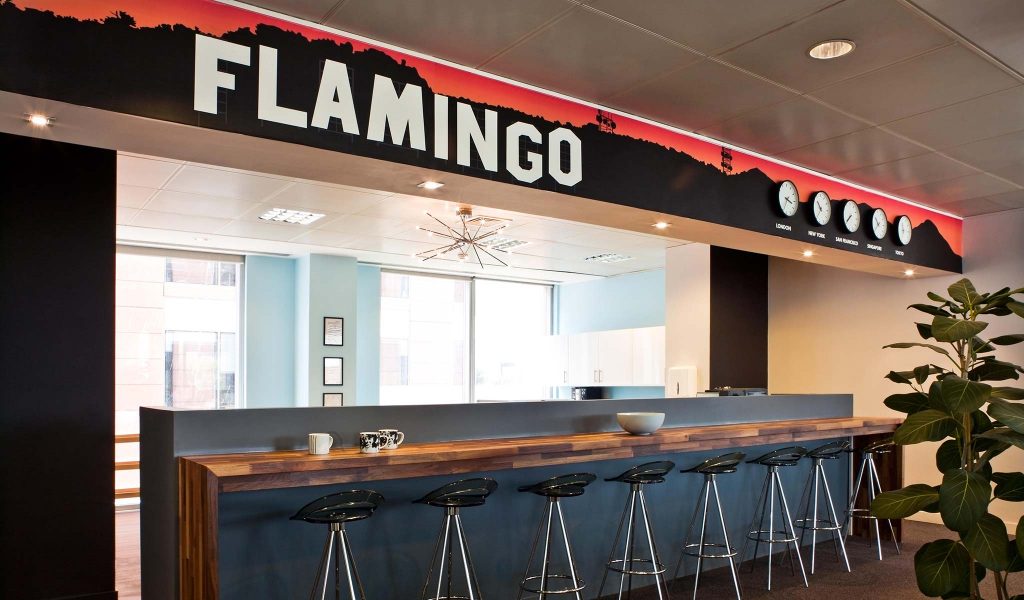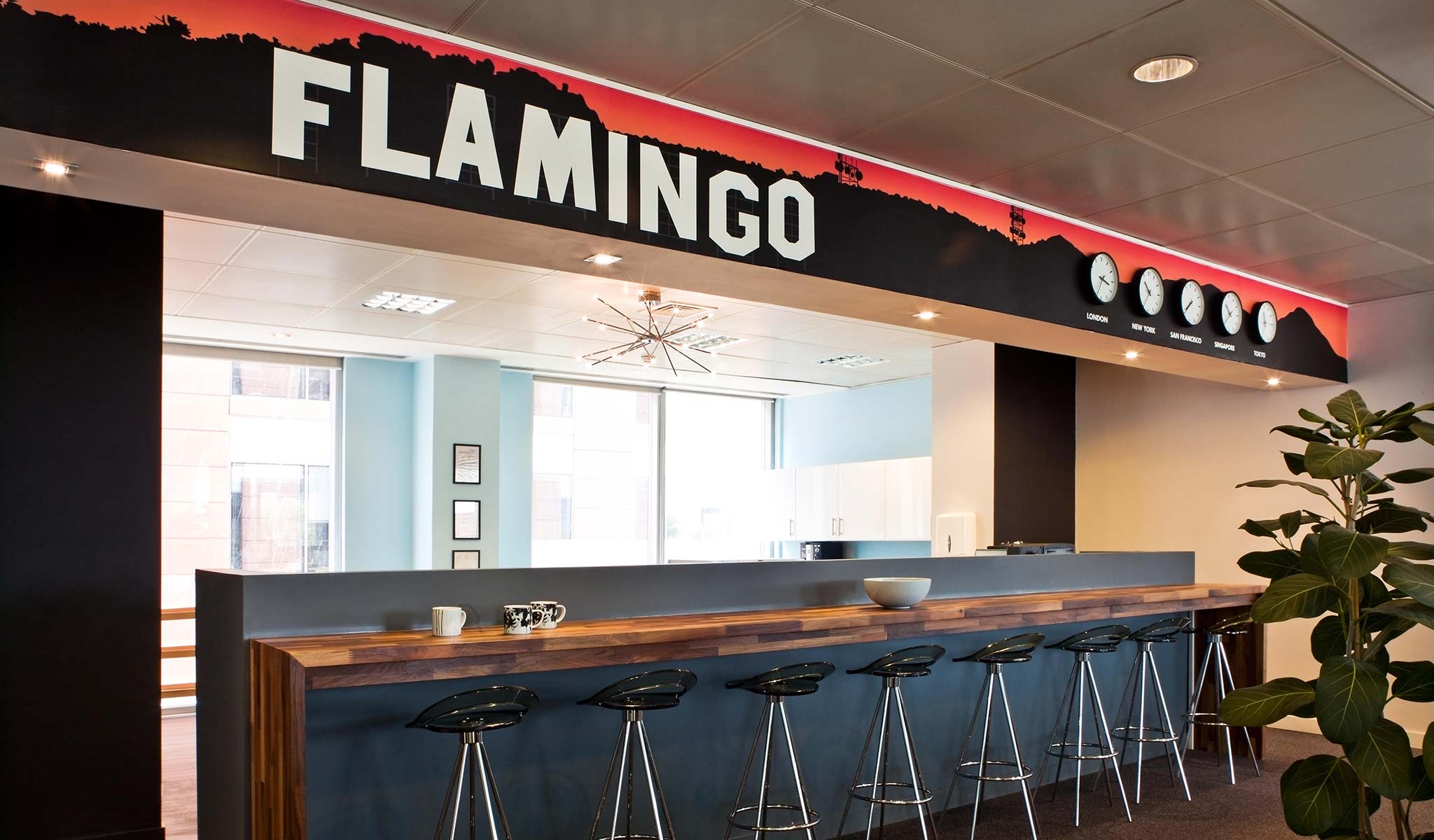 This attitude toward office design is exemplified in their recent project in London for Flamingo International – a modern and innovative agency that works with companies internationally to discover their true brand and style.
As Flamingo International underwent a rebranding of its own, Callender Howorth was at hand to influence their evolution.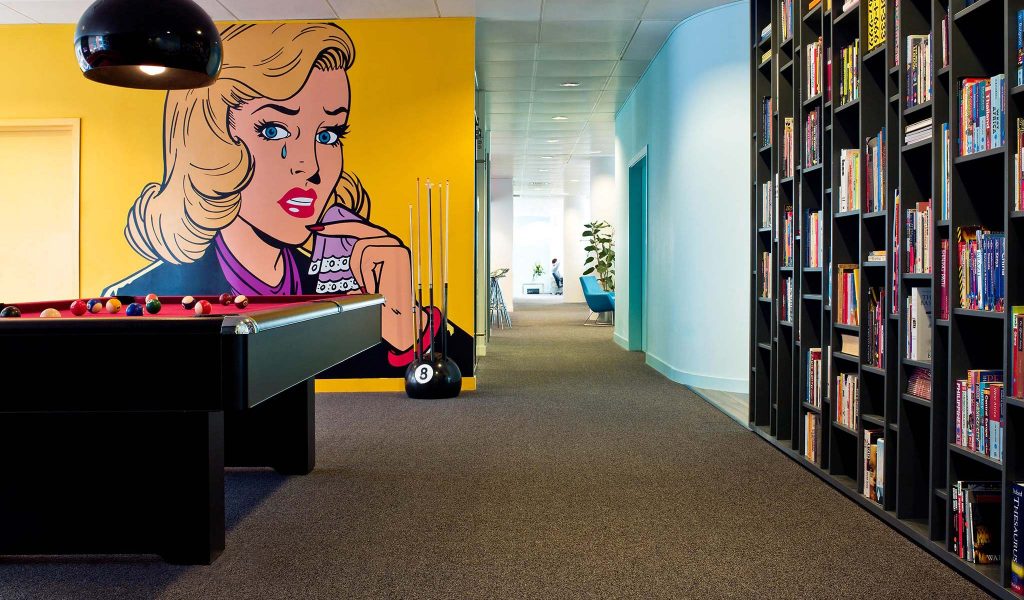 The founders of Flamingo describe themselves as 'incurably curious, never standing still, always alive to the opportunities of a changing world.'
As such, Mark Howorth attributes much of the project's design influence to Flamingo's requirement for a workspace that promotes creativity; the chill-out area, for example, is intended to make employees feel at home, rather than at the office.
The project combined fun pop art decor with separate areas for contemplation and brainstorming.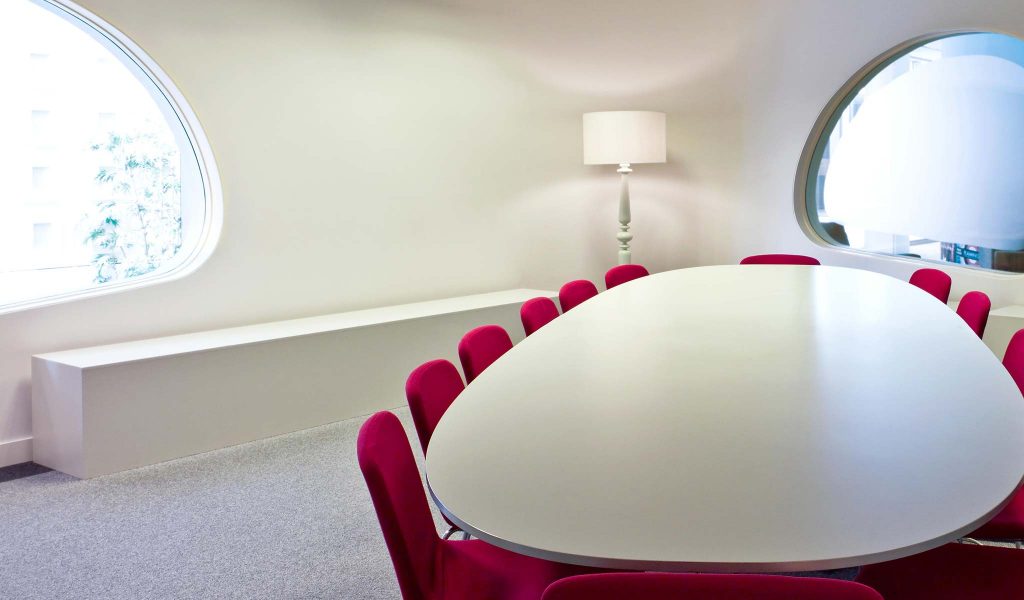 Callender Howorth succeeded in designing a workspace that supports a balance of innovation, collaboration and self-care – concepts often missing from many office environments.
Mark Howorth reflects that he really enjoys designing offices because it enabled him to truly understand the personality of a company:
"we really wanted to create an office that has a real sense of fun and also playfulness. Flamingo is a creative agency and we wanted the interior to be a fun, bright and lively place to work," says Mark.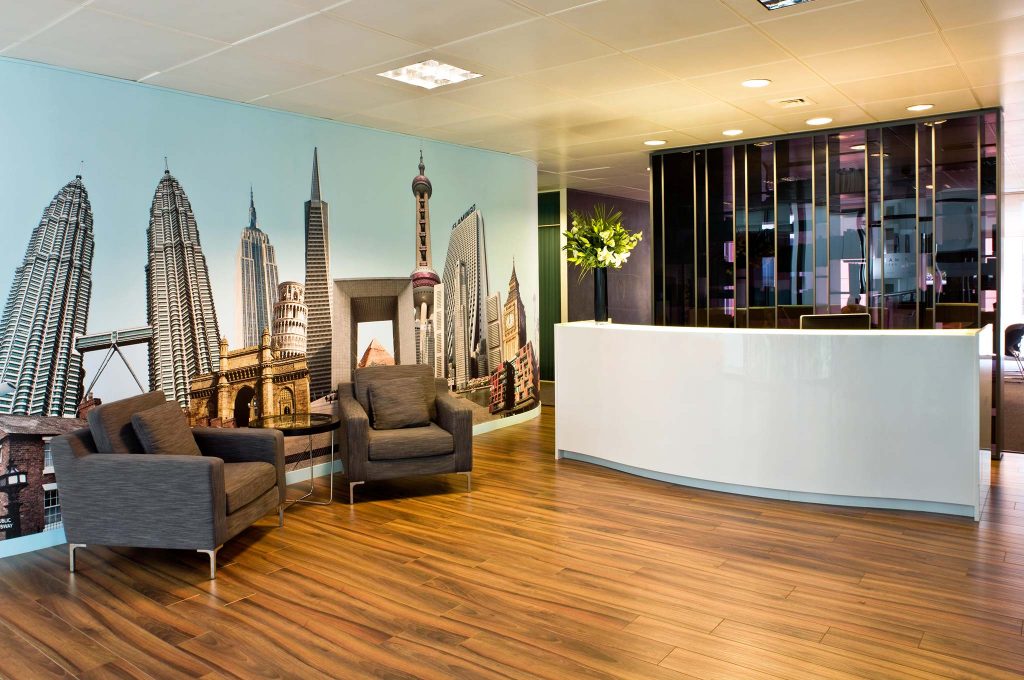 The team at Callender Howorth has worked with Flamingo on various design projects over the last 12 years.
This ongoing relationship has facilitated an open and comfortable dialogue between the two companies, which helped as they worked towards common design goals on the latest project; they have collaborated creatively to reach a vision that reflects the youthful and team-oriented philosophy of Flamingo.
Both companies pride themselves on thinking outside the box.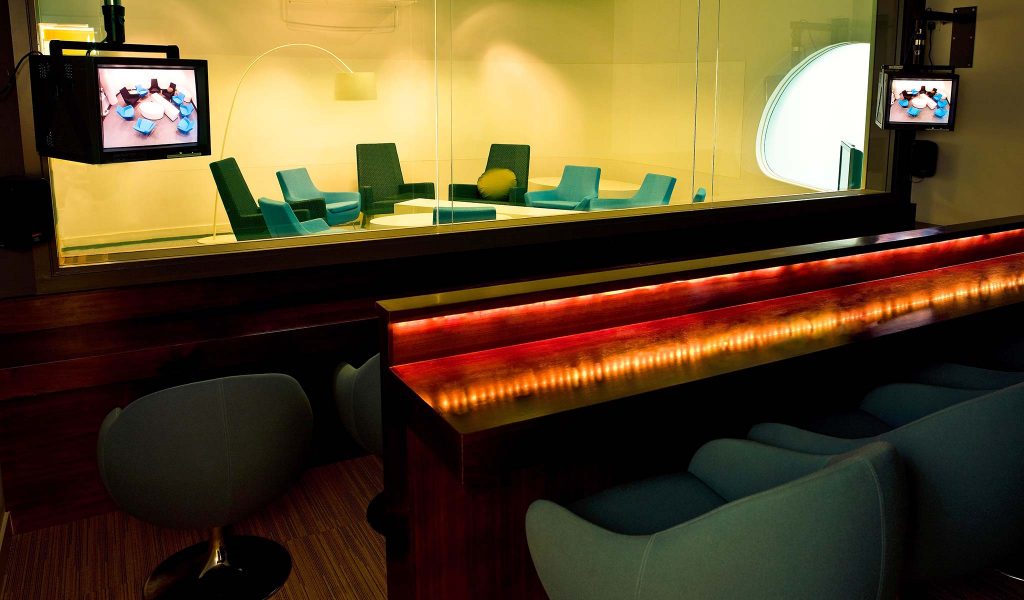 Flamingo, like many modern companies, have transitioned to a shared workspace model with hot desks, enabling different work styles and more workspace flexibility.
More and more companies are opting for environments that warp conventional notions of the office space.
The offices of Flamingo are now more reminiscent of a modern art gallery than an office and sure to provoke many creative and productive sessions for employees.