Great tips on how to add style to an open plan living room.
As a common problem there seems to be no shortage of design solutions for small spaces, but decorating large open plan spaces can overwhelm those who love the sense of freedom, but lack the confidence in stamping their individual style on such a vast blank canvas.
Whilst you may be no interior designer by trade, you only need to consider a few essential elements to harness the space available to you and create something completely bespoke to your personal tastes.
Take this opportunity to get creative and expand your ideas beyond traditional home design.
Pick & Mix
Envisage your space as a sensory book just waiting to be layered with touch, scent and visually appealing sights. Working on the basis of a flat space will only leave your room lacking in character.
Instead make a firm decision on the feelings you want your room to evoke. Building textures in the room with wallpaper, cushions of various fabrics, pictures and plants can bring depth and richness to a room.
Playing with different scales and shapes of furniture can affect the dimensions and allow you to break up the space in a fun way.
If you feel clueless about where to start seek inspiration with those who have similar spaces to your own, home design photos can give you the secrets that the interior designers follow.
Let it Flow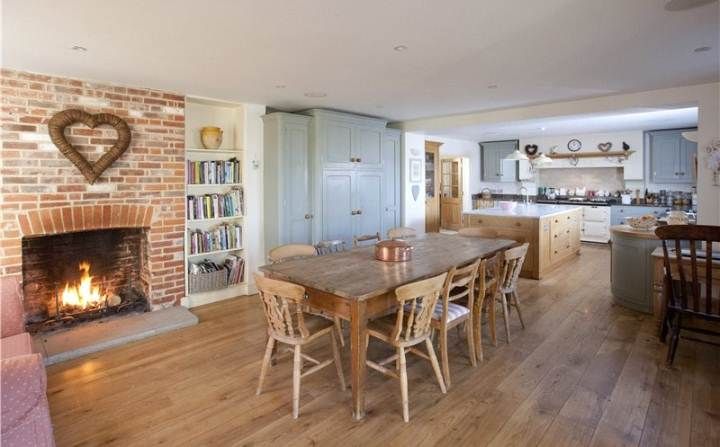 Seamlessly linking your space from one room to another can be the key to ensuring your house flows. One type of flooring throughout your open plan living area in wood or stone can give you a practical solution that can help to link communal spaces such as the dining room and kitchen.
If you really wish to divide spaces, bold rugs can insert a splash of colour and increase the feeling of texture in the room.
For example, a plush fluffy rug in the living room can create a cosy atmosphere for you to slip off your shoes and relax. Whereas a bold printed rug in the dining room can help to establish the idea that it's the destination for tantalising delights to be enjoyed.
Be Bold & Brave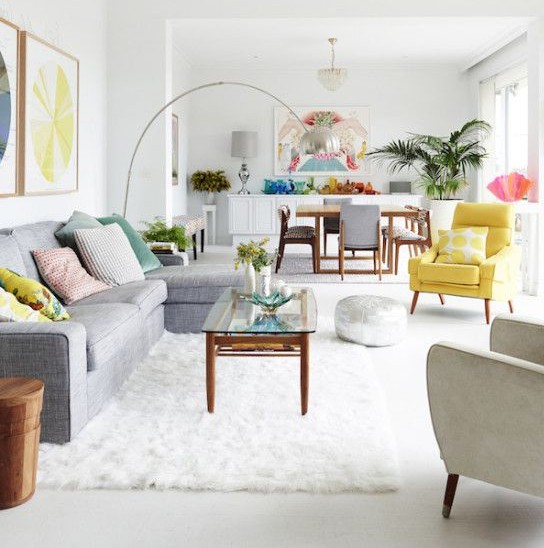 Modern open plan living can include many dimensions including the space transitioning into a reception area or a garden room.
Mapping out the areas that your space covers will allow you to gain a better perspective of the angles of the room and how you need to decorate considerately for all the rooms.
Colour can work as your less physical divide and allow you to break up the canvas rather then being overwhelmed by white space.
Research design aspects of each room individually that are key to each space, and see how you can incorporate it on a much larger scale.
This could include ideas for your orangery interior that are then added around the rest of the open plan space so that it all flows naturally. The more layers of colour and dimensions, the more your home will work as one.
Don't see each space as an individual room, open plan living is for losing the boundaries and pushing the limits of traditional interior design.