A PVC wrapped door is produced using moulds and high temperatures to ensure maximum hygiene and it is often used as the doors for hospitals and medical clinics.

Whilst a traditional door will be flat in appearance wrapped doors will be made with various patterns and since they are vacuum-bonded, they are made to be durable, sustainable and easy to clean.
How are PVC wrapped doors made?
PVC doors are made using high temperatures, high pressure, moulds and using patterns. They are designed to be fully hygienic and made to reduce germs and contamination, hence their popularity for hospital clinics. Such doors are made by specialist companies such as Trovex and Focus Washrooms they are available in a variety of colours to suit the design and décor of your clinic. They are designed to be long-lasting and very hard to break, so it is often considered a very good, long-term investment.
What to look for when buying PVC doors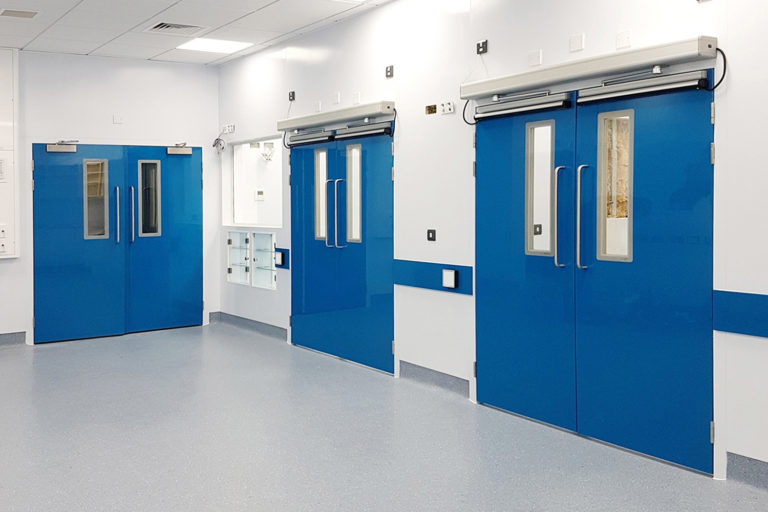 Sustainability
A lot of production is involved, so you should seek manufacturers that minimise waste and are energy efficient. For instance, many will be able to use any post-production waste and regenerate it into raw material, which has minimum carbon impact.
Tested beforehand
You want to ensure that the door has been tested beforehand, especially it if is going to be placed in your school, doctors' surgery or hospital clinic where there is a high traffic volume of people. Especially if you are seeing hundreds of people a day and machines and beds are being pushed through, you need something that will sustain impact.
Guarantees
In the event that your door breaks, you need to purchase PVC doors with guarantees in place so they can be replaced as soon as possible by the supplier.
Request made to measure
Ask the manufacturer to measure your doorways beforehand and have this signed off by a professional construction manager or architect. Having doors that are too big or small will not suffice – and you also benefit from having something custom made.
Get delivered to your door
No need to travel across the country for a door, you should be able to have this delivered to your location and installed by the manufacturer.