Gift-giving for Father's Day can be a challenge. Especially if you do not share many interests with your dad or his hobbies are a world away from your own.
We've taken all of the stress out of shopping by compiling this handy guide for you.   Make dad's day by giving him one of the wonderful gifts we've curated below: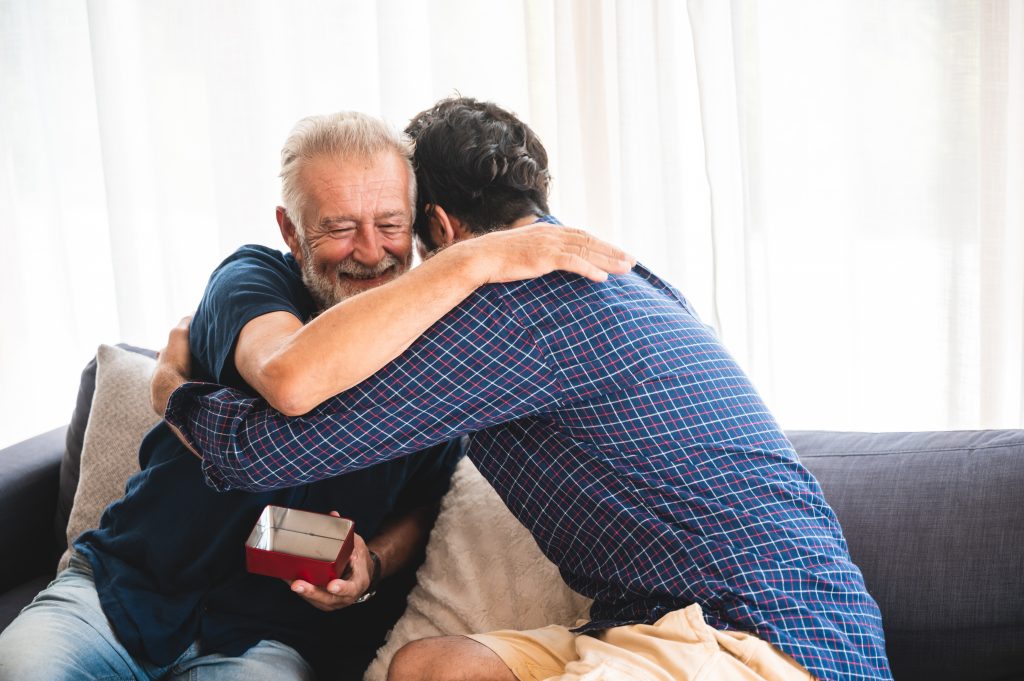 1.  For the dad into classic cars: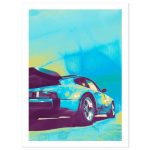 Is dad's dream to own a Porsche 930 (also known as a 911 Turbo)?  This well-known model is a favourite with classic car enthusiasts.  Sadly, it might be a little out of your price range, they often sell for in excess of £175,000.  Ouch.  But you can get dad one step closer to his dream by gifting him this great art print instead.  Plus, the bright abstract design is perfect for adding a splash of colour to the home or office.
Get it from claudeandleighton.com (it comes in three different sizes, from £22).
---
2.  For the dad who enjoys a spot of golf: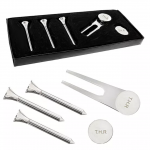 Is your dad a seasoned golfer who loves to spend Sundays relaxing at the club with his pals? Or perhaps he's a beginner, just getting into the sport?  Whatever his skill level, we're certain he'll enjoy this great set from Freemans.  It contains three tees, a pitch repairer and a ball marker that can be personalised. Have them engraved with your dad's initials!
Find it at freemans.com for £17.
---
3. For the dad obsessed with bike racing: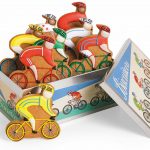 If your dad is a cycling fanatic who loves his lycra, this box of themed biscuits is the gift for him.  It features eight hand-decorated gingerbreads in the shape of bike racers, all vying for first place!  Each biscuit is skillfully decorated with a different colour and pattern, reminiscent of the bright jerseys worn by cyclists in tournaments.  The tasty treats come in a beautifully decorated keepsake tin (great for storing bike bits and bobs long after the biscuits have been eaten!)
Purchase from biscuiteers.com for £35.
---
4.  For the dad whose car is his pride and joy: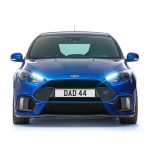 Is your dad the type of man who spends every weekend detailing cleaning his car?  Does he collect car magazines and has he seen every episode of Top Gear?  Make his Father's Day by gifting him with a personalised registration plate.  Create a meaningful registration plate using a mixture of letters and numbers—perhaps your dad's initials or birth year, for example.
CarReg offer number plates in a range of different formats—from exclusive dateless plates to fun gimmick plates that will raise a smile! Prices vary.
---
5.  For the dad who is a chocoholic: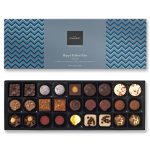 If your dad has a sweet tooth, the Hotel Chocolat Father's Day Sleekster will put a smile on his face.  This box is brimming with bestsellers—there are 27 chocolates to chomp on!  The box is finished with a special "Happy Father's Day" message on the lid.
Available from Hotel Chocolat's website for £22.95.
---