When it comes to decorating your home, and selecting which colours will bring out the best in each room, the Pantone Colour Institute are a good place to start.
Already known for their annual Colour of the Year predictions, you can be sure that following Pantone's advice will keep you ahead of the trends. As we welcome spring, and look forward to summer, bright and warm colours appear to be the best choice to reflect this transition in your décor. Director of the Institute, Leatrice Eiseman confirms:
"Colours for Spring/Summer 2021 combine a level of comfort and relaxation with sparks of energy that encourage and uplift our moods."
With the current emphasis on spring and summer, we find ourselves drawn to more natural tones, to reflect the flourishing of nature that's beginning to open up around us. If you're not sure how to incorporate this new season into your home, and need a little nudge in the right direction, then look no further.
Keep reading as we detail three of the most popular tones this season, giving you tips and tricks on how to integrate them into your space:
Brown
Brown tones lend themselves to nature, with spring giving us the opportunity to take long walks through our local woodland areas or go out for a frothy coffee in the park with our closest friends. Opting for a beige shade of brown is ideal for welcoming a sense of stability into your home, creating a stimulating environment without veering into anything too overwhelming.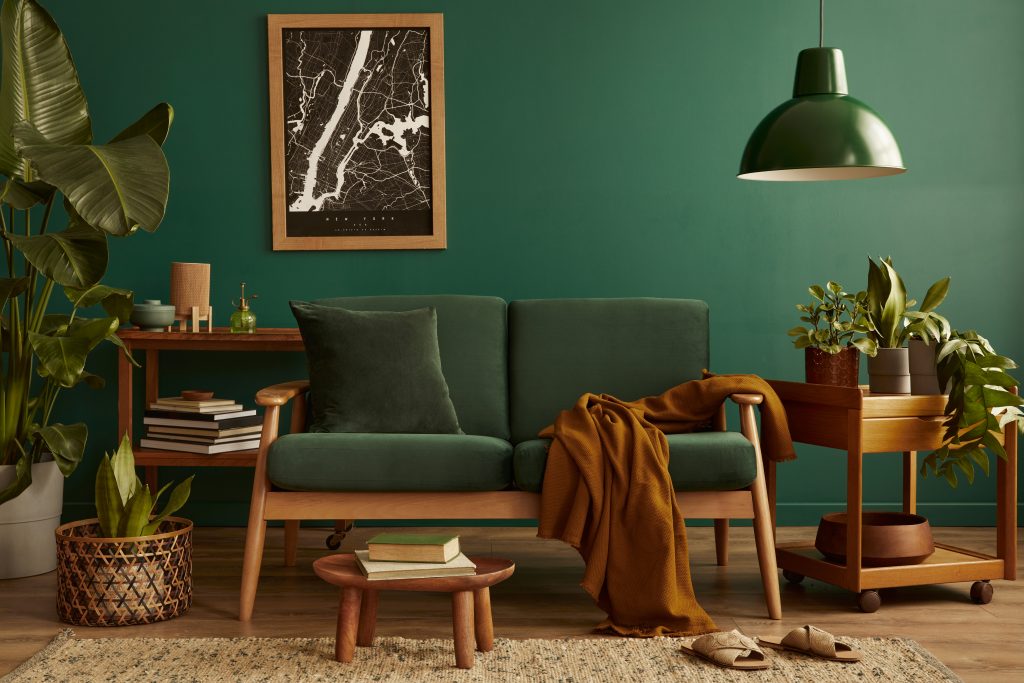 Investing in wooden furniture or flooring can be a great way to bring nature home, with this raw material bringing comfort and warmth to any space. If your budget is tight, even a small wooden coffee table can be enough to dip your toe into this trend.
Or perhaps you're looking to transform your walls, in which case, a wallpaper that is predominantly beige can be a welcome addition. What's more, these kinds of tones will go with almost any other colours that you already have in your home, so a complete overhaul isn't always necessary.
Yellow
If you're a follower of Pantone's yearly announcements, then you'll know that an optimistic shade of yellow called illuminating has been named as one of the two must-have colours. This shade is described by experts as a "cheerful yellow sparkling with vivacity" as well as providing a sense of warmth. Bring this yellow into your bedroom to maintain positivity and help you to feel refreshed in the mornings.
Although not necessarily the most natural tone, yellow does tie in with the daffodils that are beginning to emerge in celebration of spring. Whilst a vase full of these joyous flowers would also suffice, why not invest in a fresh set of designer bedlinen reflecting this shade, or perhaps even a feature wall overlooking your bed.
White
Welcome white into your home and create a sense of openness, along with an amplified cleanliness. White can also help to open up a room and bring in more light, which could be the answer you've been looking for if you have a smaller space that you wish you could expand.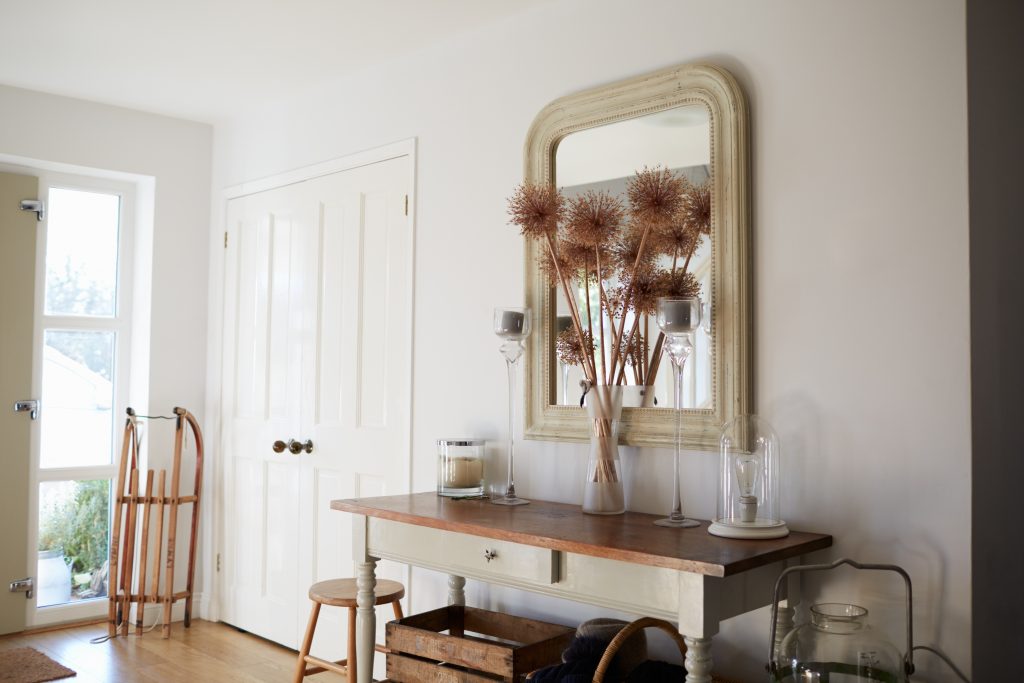 White is also an extremely versatile colour – so there's no need to completely replace everything in your home just because of a change in wallpaper or furnishing. Bring a white rug into the living room, as well as matching curtains, pulling it all together with a white throw and cushions across the sofa. These few subtle additions could be the quick and easy key to transforming your space in time for spring.