Looking to add space to your home with a hip to gable loft conversion?
It's no surprise, as they are fast becoming one of the most popular types of loft conversions available today. Here's what you can expect, and why it's important to only work with an expert in hip to gable loft conversion Essex property owners recommend.
Why choose a hip to gable loft conversion?
What makes a hip to gable loft conversion such a good choice for homes? Well, a hipped roof can only offer so much in terms of space, so a hip to gable style of loft conversion can really make the space more usable. This can really increase the living standards in your home, and it will allow you to boost the available space in your property without having to extend. Not increasing the floor plan at ground level means that you won't lose any of your garden, allowing you to keep the outdoor area you love the same.
Things to check before work begins
Before you do anything else, there are two things that you need to check to ensure that your hip to gable loft conversion can go ahead: headroom and planning permission. If you don't already have 2.3m or more of head height, converting a hipped to a gable roof is not allowed under building regulations. So be sure to have your loft professionally measured. In terms of planning permission: it's not usually required, but there are some instances in which it needs to be obtained. If in doubt, always double check with a professional loft conversion company.
What to use your loft conversion for
Once they have the green light to go ahead with their loft conversion, a lot of people suddenly feel overwhelmed when deciding how to use the space. Take a moment to think about what you'd change about your property.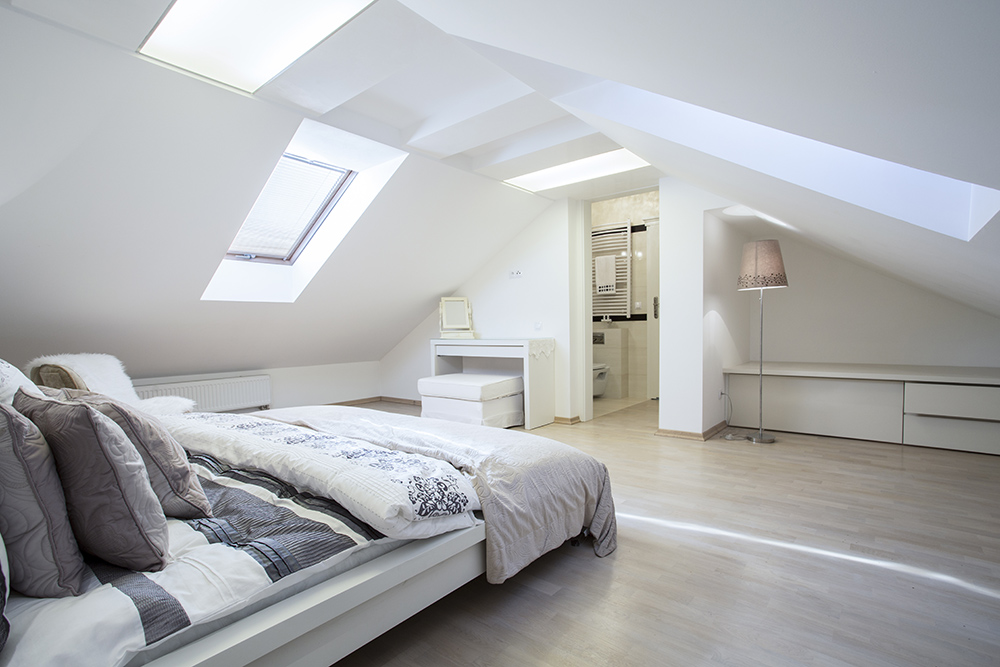 Do you need an extra bedroom to meet the demands of a growing family? Would you love some extra living space? Or are you desperately in need of a dedicated office area so you can work from home successfully? There's no right or wrong answer – only what's right for you.
Adding value to your home
Adding extra space to a home with a hip to gable loft conversion will increase its selling price. How much? Well, around 10–20%! That's not a small amount at all. A lot of people see converting the attic space in a single storey property as a great way to boost its value. So, can a hip to gable loft conversion be carried out on a bungalow? Yes, in theory, although you will need to check that the roof has been designed to bear that kind of weight.
Choose the right company
If you are going to get the most out of your loft conversion, it's really important that you have the work carried out by real experts in the field. Not only will they be able to offer you advice at every stage of the process, but all of their work will comply with all current building regulations too. Always choose a company who have lots of experience carrying out hip to gable conversions on your style of property and ask to see examples of their previous work.
What are you waiting for?
Want to find out more about converting your loft? Then reach out to a local expert in the field, and ask them to pay you a visit and see whether a hip to gable conversion could be the right option for you. It really does add so much space to a home, and turns a loft from an area with so much wasted potential into a room that you and the rest of your household will love.