Have your kids outgrown their room décor? Perhaps the baby is now a toddler or the tweenager is finally a teenager.
As children grow their tastes change just as quickly so it can be hard to keep their room décor up to date. If the thought of completely redecorating is too daunting then here are some quick fix solutions to consider.
Without any DIY or lifting a paint brush these quick and easy shop and drop solutions can transform a room in no time.
Textiles and accessories
Covering large areas of the room curtains and bedding are the quickest way to add colour or pattern into a room. Rugs also add colour as well as protecting your carpets. They are also much easier to change than the colour of the paint on the walls or wallpapering.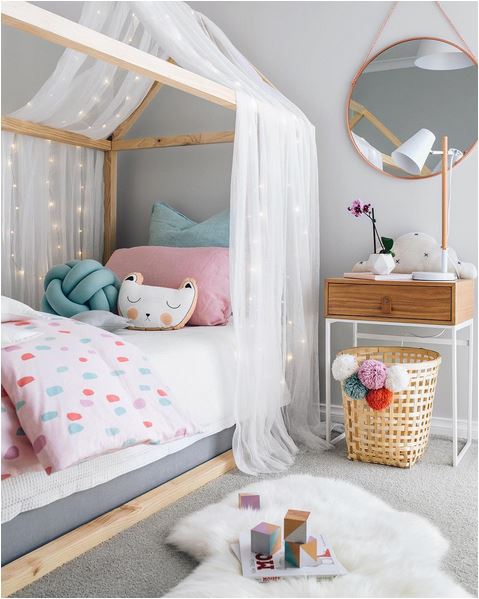 Updating bedding sets and accessories such as cushions or throws on the bed can completely change the colour scheme or introduce a new theme into a room.
Search Etsy or Not on the high street to find some really unique decorative items such as prints, cushions, bedspreads and bunting.
Get Personal
A child's room is their sanctuary from the world so make it theirs. Name stickers, letters and personalised accessories such as bunting helps them feel at home.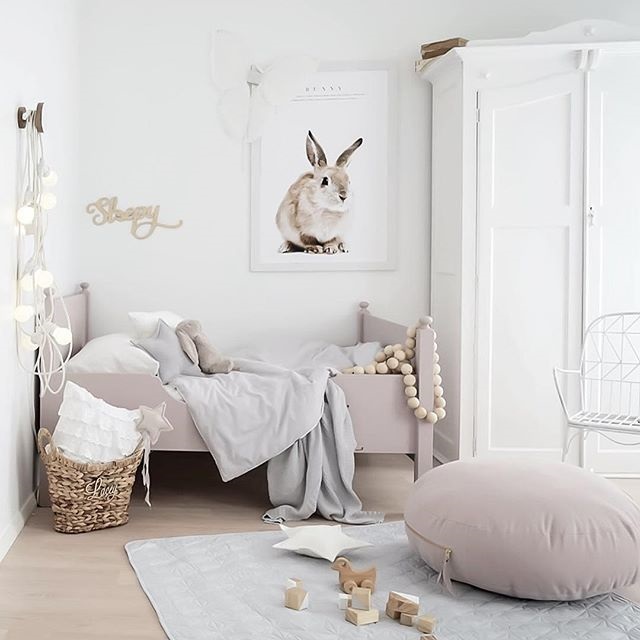 For younger children having names and words around a room helps with reading too.
Stick a height chart on the wall
Kids love to see how they've grown! These easy to apply kids height charts simply stick to the wall. There is a design to suit every room theme and colour scheme.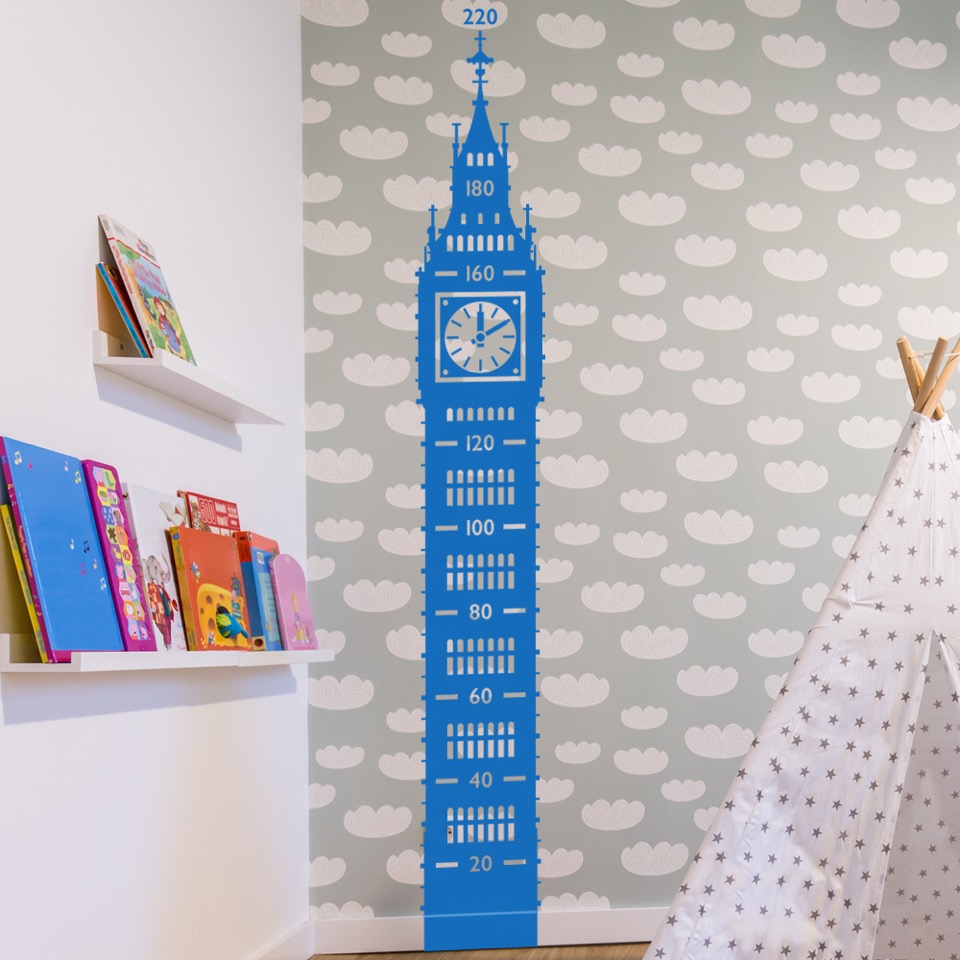 A stylish alternative to marking their names inside a door frame somewhere. Mark the height chart with a sharpie or take selfies on birthdays and Christmas to keep a visual record of just how much they've grown
Draw on the walls with a chalkboard
Let kids draw on the walls with their own chalkboard. Unlike chalkboard paint vinyl chalkboard can be applied to the wall in a few minutes with no paintbrush or drying time needed.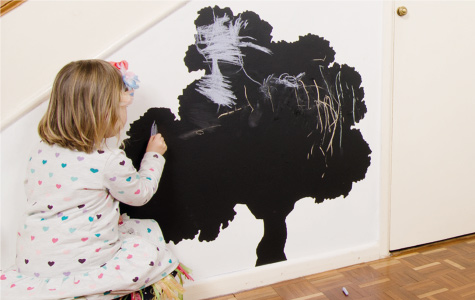 Use chalks or chalkboard pen which simply wipe off when done. Younger children will enjoy a free form drawing. For older children a noticeboard helps list homework and organise their week
Room to work and play
A desk is an essential item in a child's room. Low tables where they first practice drawing and writing become study spaces as they grow. Update their desk to make sure chairs and desks are the right size for their age.
Update or rearrange storage furniture and accessories. Making sure that they have enough room to store the books, pens and pencils that they need to get things done.
Floor space is important too. For younger children it is their play area. Bean bags are great for any age and a great way to create a cosy reading corner.
Main Image Source