Planning to refresh a room? Consider using this season's biggest trend as your colour scheme: vibrant jewel tones.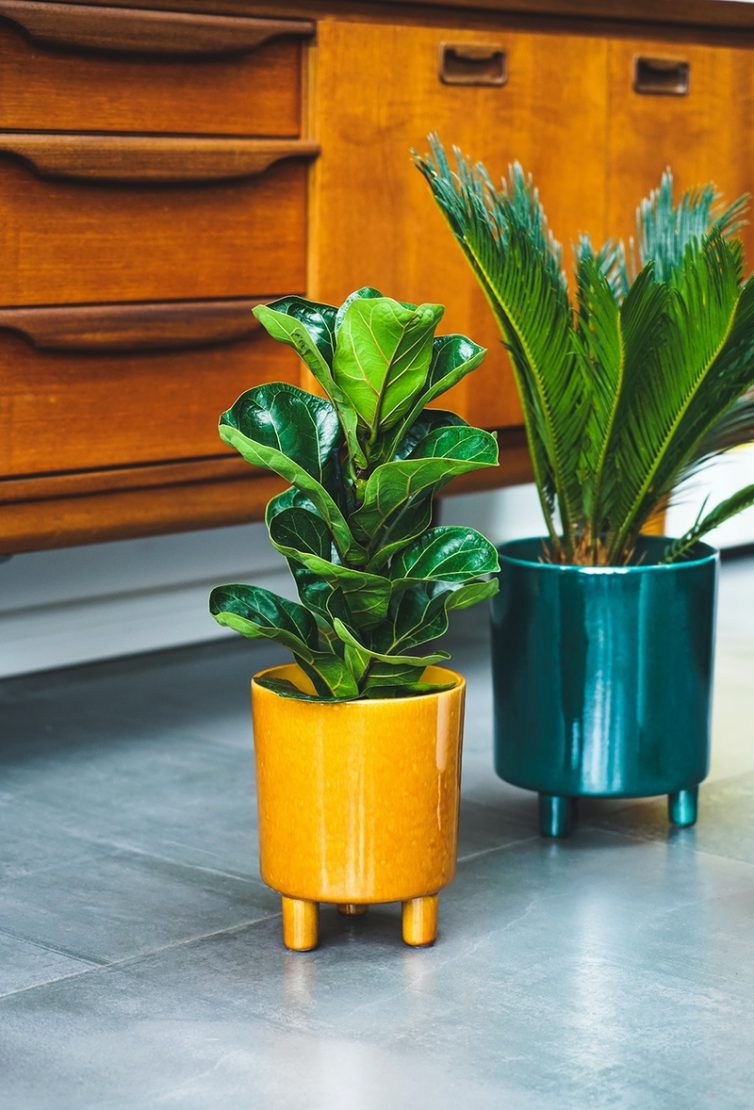 What are jewel tones?
Jewel tones are rich, highly saturated hues named after gemstones.  Think deep ruby reds, glistening amethyst purples, sumptuous emerald greens and lavish sapphire blues….  The result is a palette that feels luxurious and sophisticated.
Ruby – A deep red colour that represents a polished ruby gemstone.  Choose ruby red to add warmth, cosiness and romance to a room.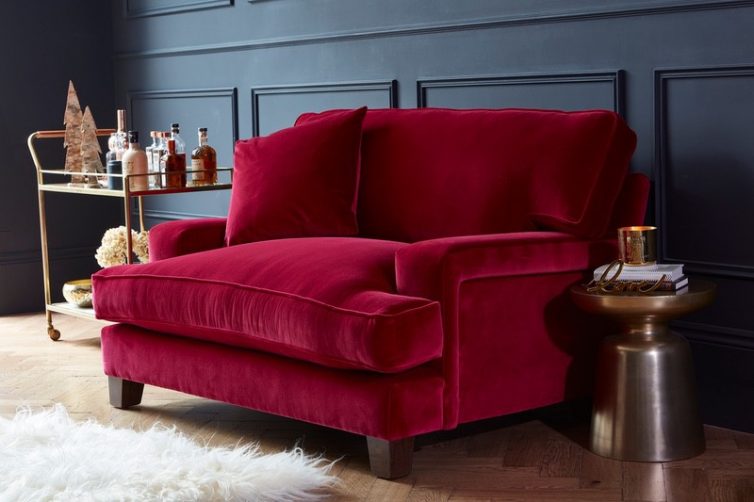 Sapphire – Named after the blue gemstone.  A shade that feels both classic yet modern, it's uncomplicated and easy-to-use. Pair it with whites and neutrals to create a space that you can't wait to escape to at the end of the day.   It's most certainly the colour of the season, notice homeowners shunning traditional reds and greens in favour of blue in their Christmas decorating this year.  It's the perfect colour for sofas and armchairs.  In fact, in the Bible, it's stated that God sits upon a sapphire throne in Heaven.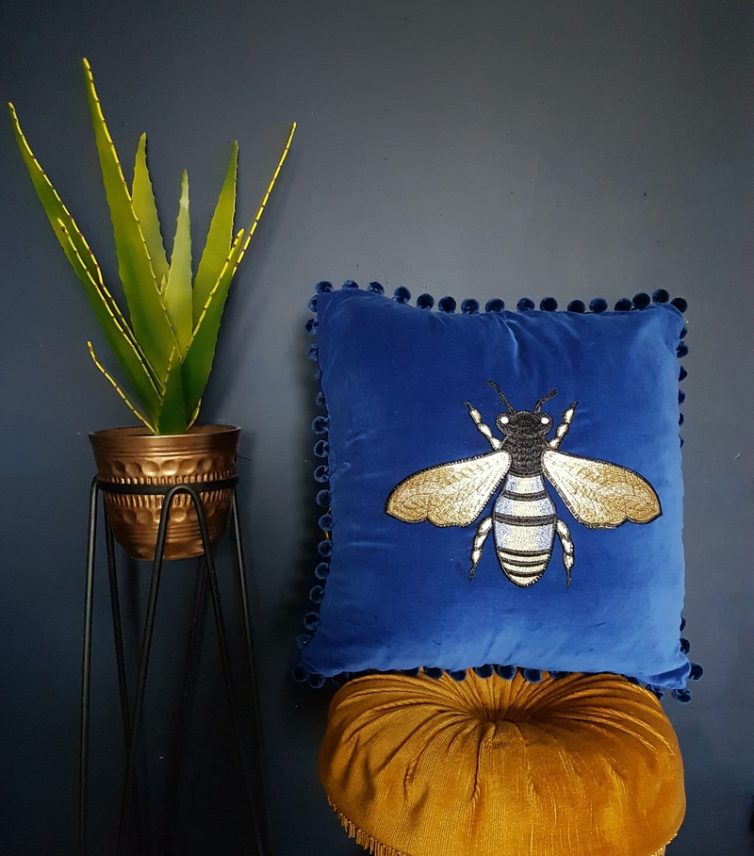 Emerald – A pure, verdant green named after the gemstone. The finest emeralds are highly saturated and have a bright and vivid hue.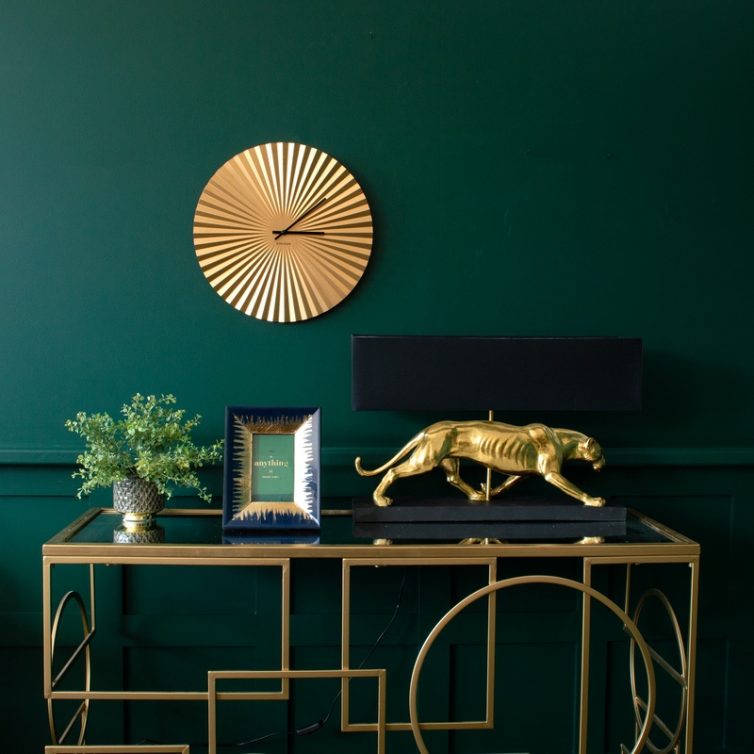 Amethyst – Named after the violet variety of quartz, Amethyst is regarded as a highly spiritual gemstone that creates a bubble of protection around the carrier.  Use this shade to build a safe sanctuary in your home.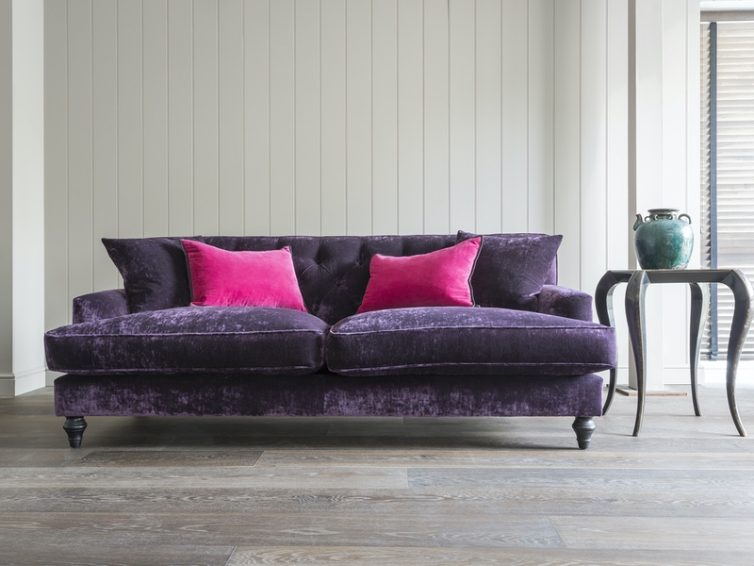 Turquoise – The rare, esteemed blue-green mineral that's been used as a gemstone and ornamental stone for thousands of years thanks to its unique colouration.  Turquoise is soothing yet invigorating.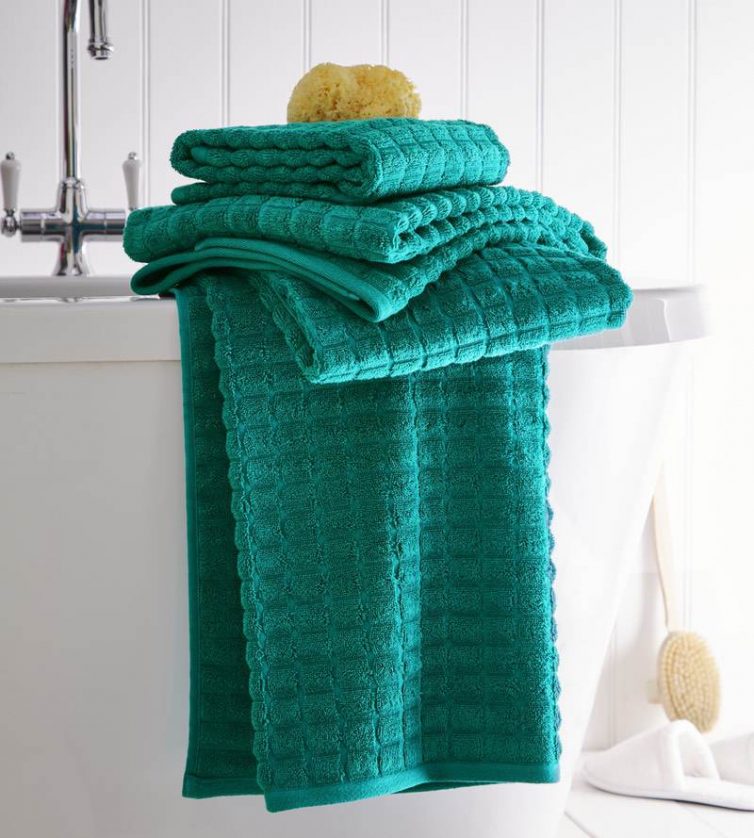 Tourmaline –  This semi-precious stone comes in a wide variety of colours, including this shade of vivid pink.  In spiritual healing, the gem is said to contain metaphysical properties for healing stress and emotional/mood problems thanks to its high content of lithium.  It can benefit those who suffer from overwhelm, panic and anxiety.   Use it liberally in your home decorating to create a safe space.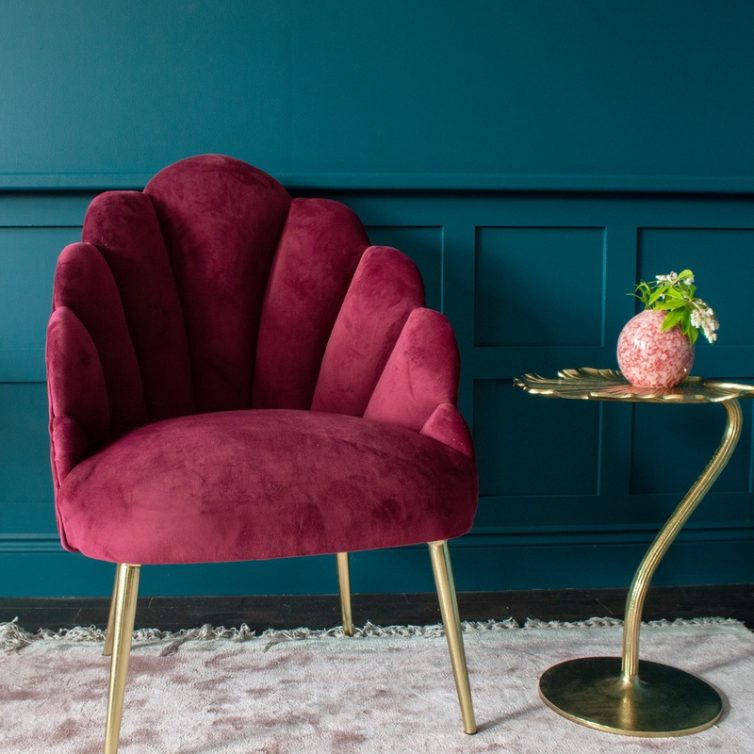 Citrine – Named after the yellow variety of the quartz gemstone, citrine can vary between pale to golden yellow.  Clean, vibrant and dynamic, citrine will add a lively warmth to any room.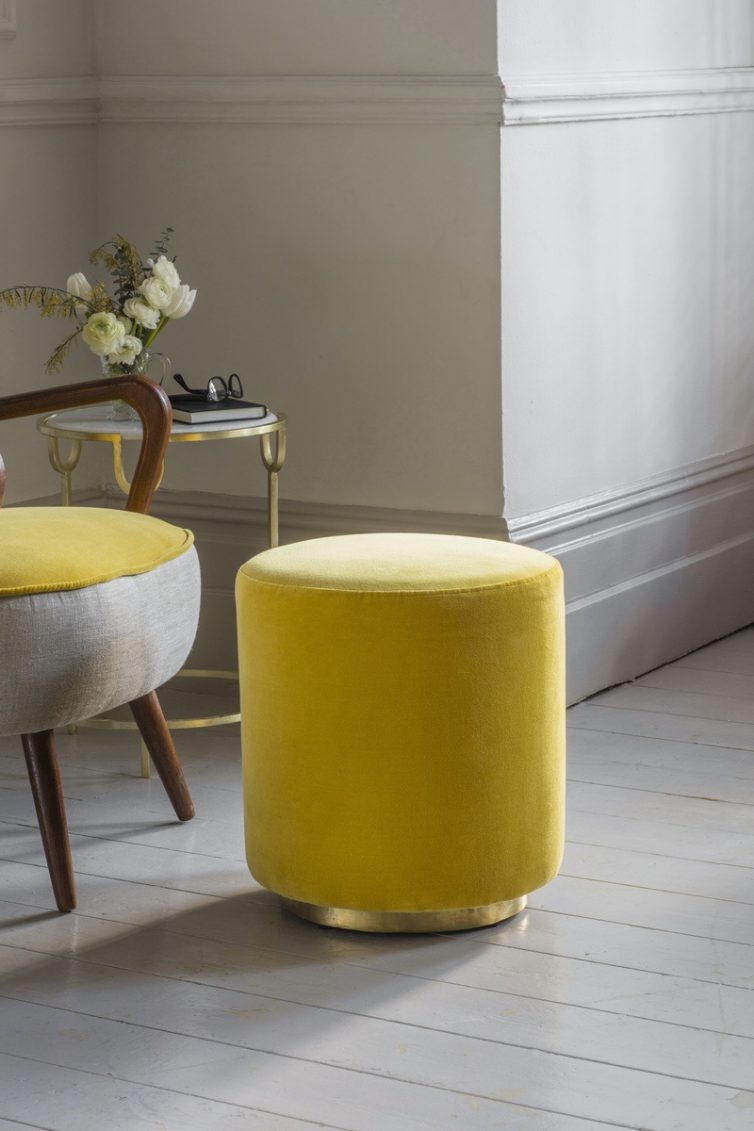 How to decorate with jewel tones:
Feeling brave?  Mix several striking jewel tones with warm metallic and bold prints.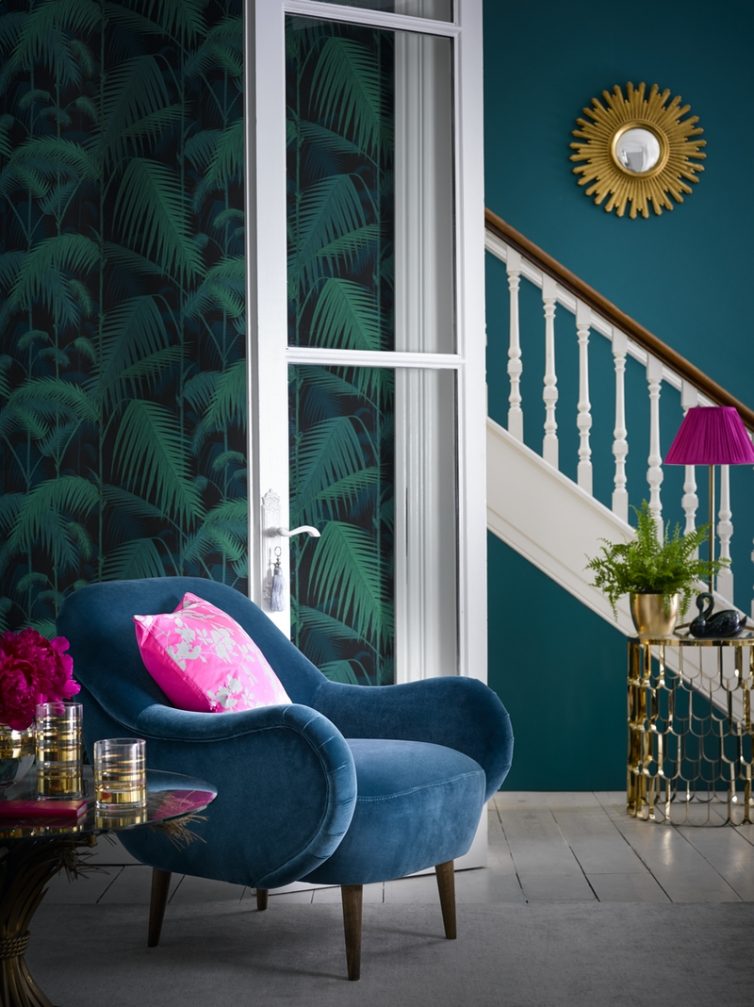 Or, simply use one jewel tone with monochrome or neutral colours to make a statement.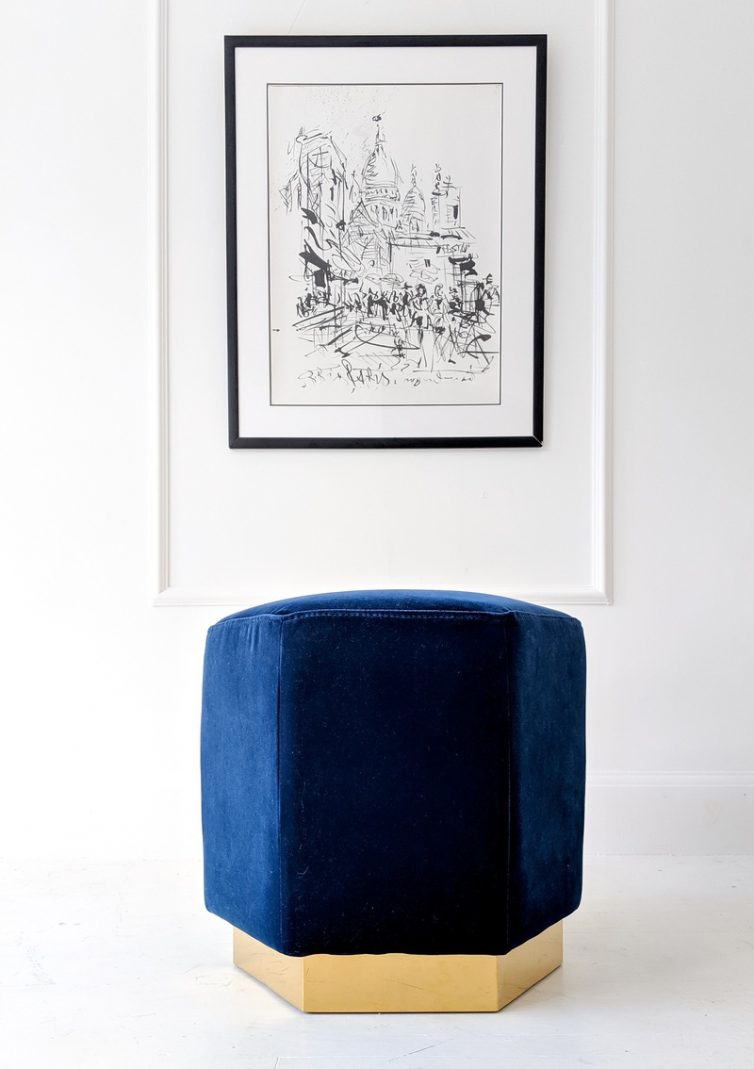 For maximum impact, decorate your walls with one of these shades.  Or, for a simple take on the trend, let your soft furnishings and accessories do the talking.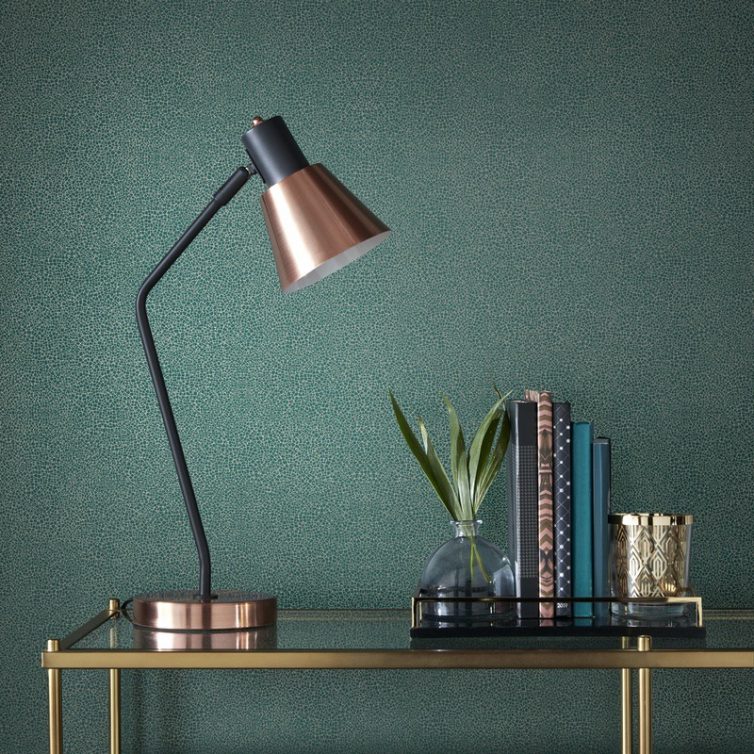 Our pick from the shops:
Need more inspiration?  Here's what we're loving this season:
Sparkle Carpets – Flooring Superstore
We can't get enough of the 'sparkle' carpet range from FlooringSuperstore.com.  The thick and plush carpets come in a range of rich jewel hues and feature a glitter thread effect in the pile.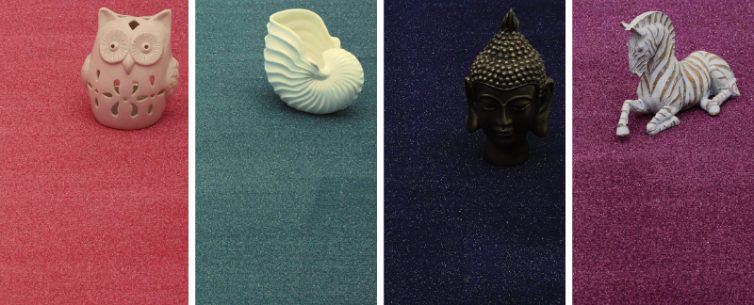 Blue Wingback Chair – Julian Joseph
This eye-catching accent chair adds a pop of sapphire blue to the room.  It features a solid wood frame, foam filling and plush velvet upholstery.  Available from julian-joseph.com.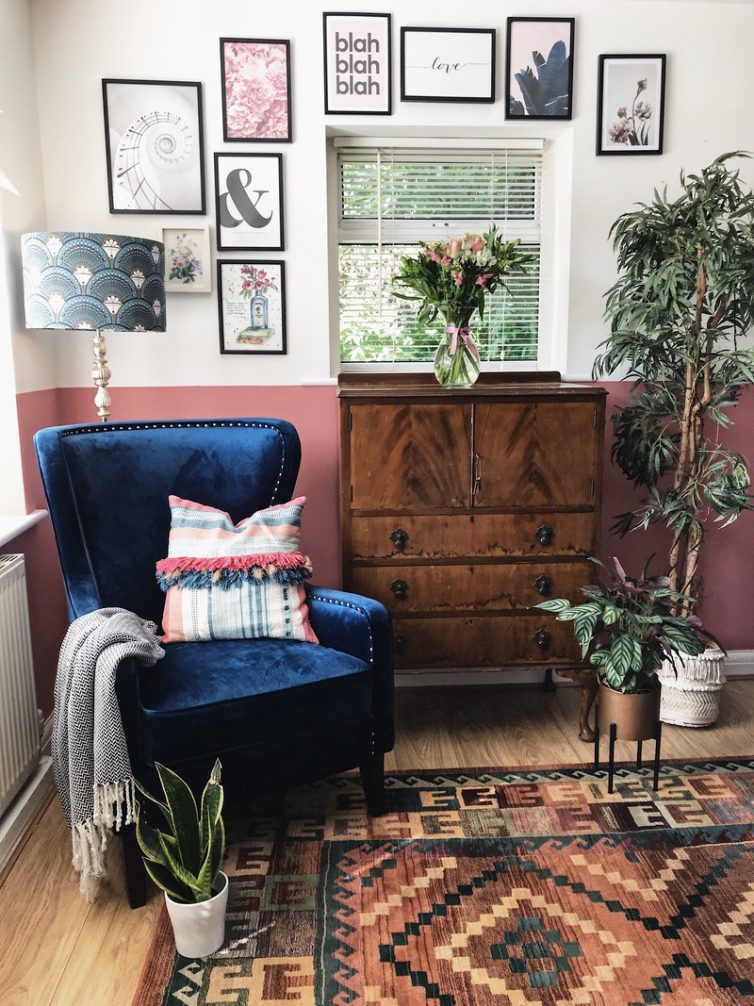 Emerald Fringe Table Light – The French Bedroom Company
The metallic gold lamp features emerald green fringing, combining two trends in one.  It'd look fantastic by your bed.  Get it from The French Bedroom Company.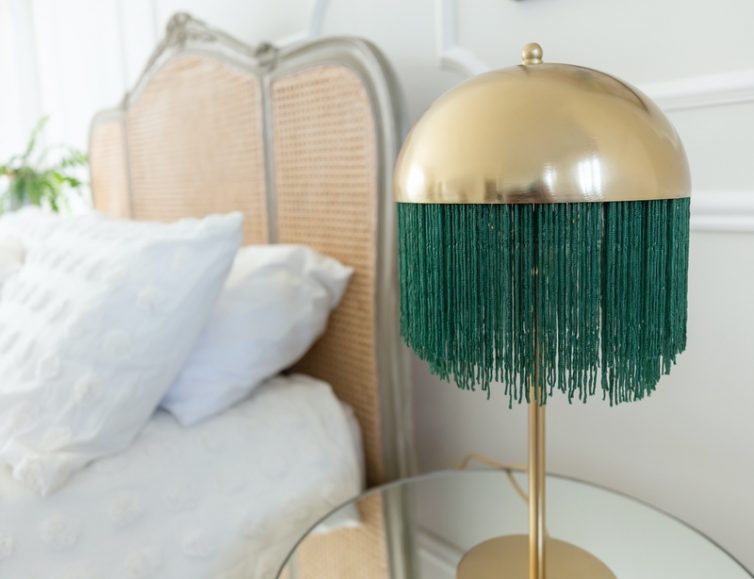 Plush Ruby Velvet Cushion – Danetti
Use this simple and stylish plush velvet cushion to add a splash of ruby red in your home.  An easy way to get on board with the jewel tone trend! From Danetti.com.