Metallic metals keep growing in popularity and it's easy to see why.
Designers have gone all out when it comes to embracing copper, brass and different shades of gold. What was once seen as an old fashioned or overly opulent choice of colour and material, has now been brought into the twenty first century and taken to another level.
Why has it become so popular? For me it was a natural progression from stainless steel, and aluminium. I had accepted what was once industrial materials into my home, and as such once I had decided to make a change another complimentary yet warmer metal made complete sense.
Copper, brass, and gold have been embraced in all areas of design from everyday utensils, ornaments, items of furniture, and even whole kitchen units – including the kitchen sink!
---
Copper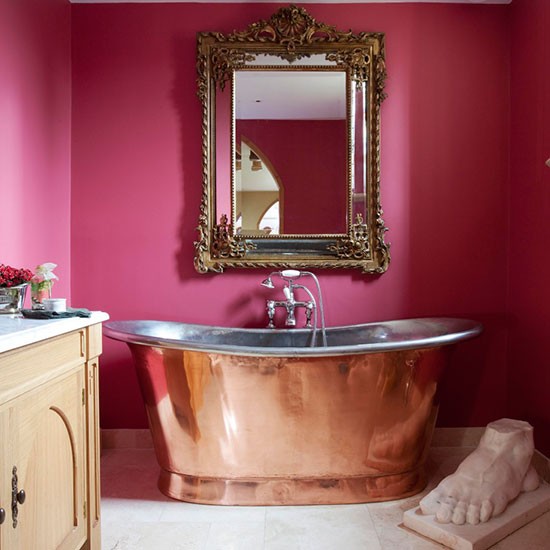 Image Source – House to Home
White roll top baths are timeless pieces that would make most bathrooms look stunning, but this copper bath takes it to the next level and adds an extra layer of warmth and richness to the room – the only item I would change in this bathroom would be the vanity unit.
If you would prefer to decorate the walls in a copper tone rather than purchase copper furniture, why not try ABL's range of mosaic tiles in mesmerising shades of copper – how incredible would these look in your bathroom or kitchen?!

---
Shades of gold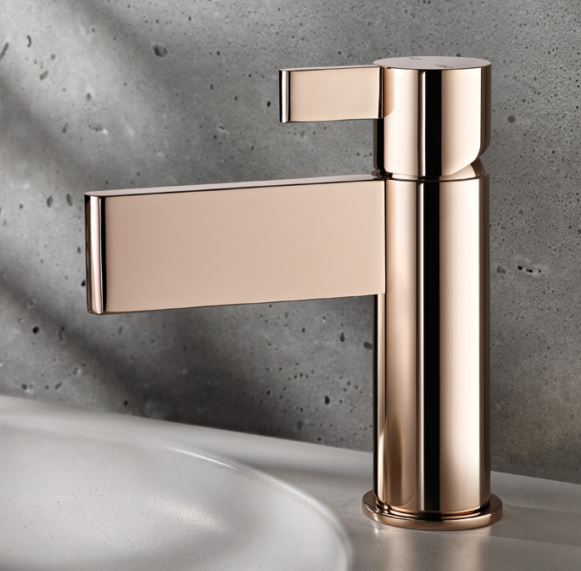 Rose gold has got to be one of my favourite colours. I love pink but it's not always suitable, especially in areas of the home that are shared with other members of the family.
Whereas rose gold has a very classic and stylish look, so much so that I've found it's a great colour for decorating rooms where too much of the feminine influence is not always wanted.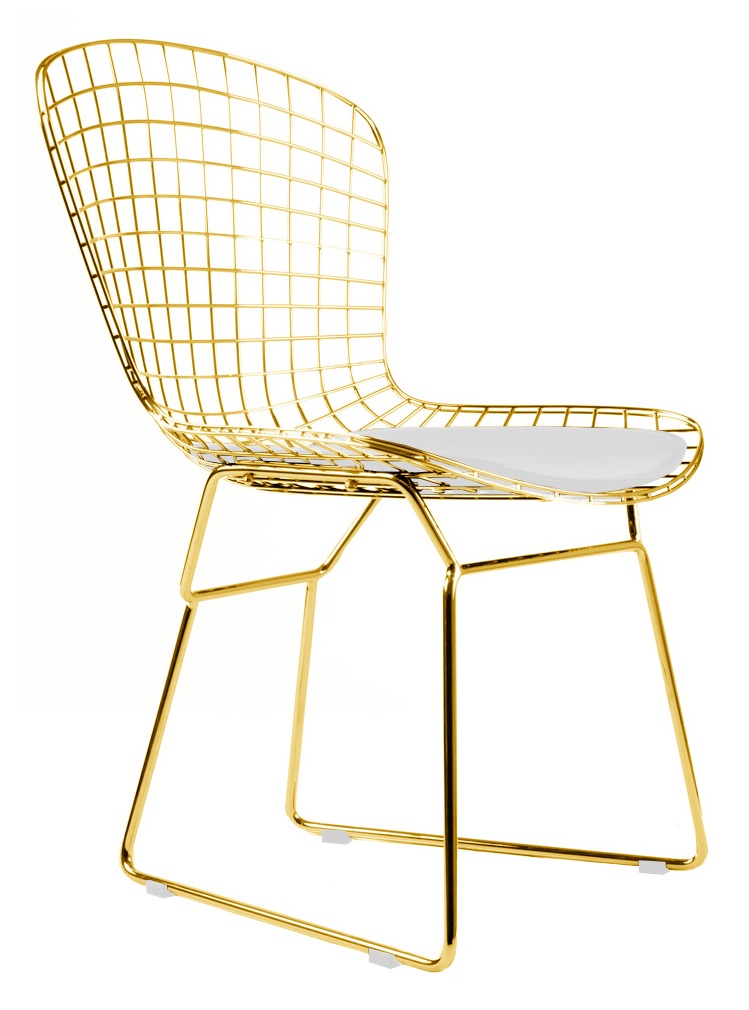 I found this beautifully stylish gold finished reproduction Bertoia Wire Side Chair, whilst looking for a chair for my office.
It's not what I would use for my main chair, but what a great way of adding a metallic colour and classic style into a room.
I'd still place the chair in my office, but it would be used partly as a decorative piece and partly as a spare chair for meetings
---
Brass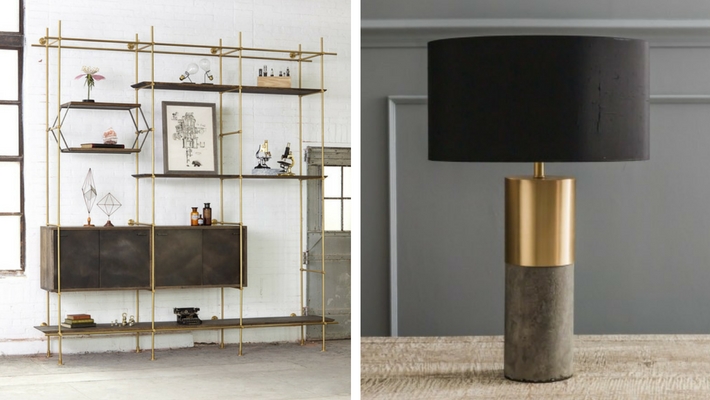 Who would of thought brass could look so chic! The Collectors shelving system looks great against the industrial back drop, but it would look equally stunning within a modern apartment or period home.
Brass, concrete and matted black is an attractive combination and perfectly on trend. If you were looking to add just a touch of metallic within your home or office, the Graham and Green lamp would be a great item to start with.
Here is a fantastic bit of advice to leave you with from Natalie Kraiem's interview with ElleDecor.com.
How to use metallic's without going overboard?
Mix it up.

It's an age-old design debate, but Kraiem says mixing metals and finishes can be done to a stylish effect. "I like mixing polished brass with sterling silver and chrome," she says. But generally speaking, you'll want to use the same colour metal (for example, gold) in different textures or finishes (polished brass, brushed brass, gold leaf, etc.). Mixing chrome with other silver metals such as brushed nickel or satin nickel, is another way to go.
If you love metallics and have found some great items for your home, let us know in the comments below.