This beautiful weather will slowly be changing to cloudier shorter days.
If you're looking to keep a bright light feel within your home you need to let in as much light as possible and decorate in a way that awakens the room.
Although be careful as it is easy to make a room that looked fresh and alive in the summer, look cold and uninviting in the winter. And likewise a really dark coloured room although enticing in the winter especially with an open fire, can look oppressive in the summer.
That doesn't mean you can't make a dark painted room look bright and alive, it's just not as easy and may require the help of an expert interior designer.
Pastel pop of colour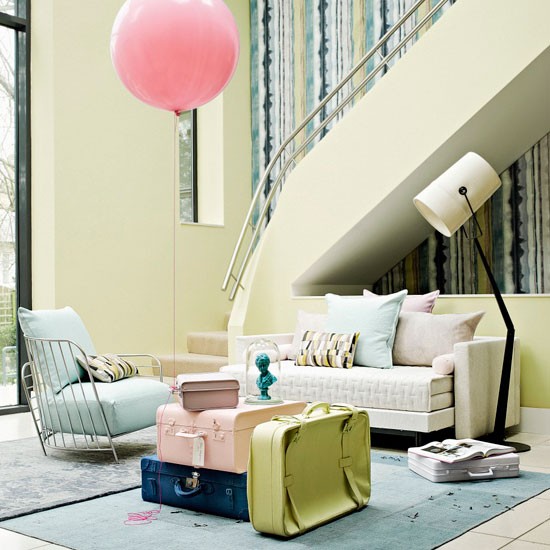 Image Source – Image By Paul Massey For House To Home
One way to achieve this look more easily is to stick to pastels and shades of white, but not your typical bright toneless white. From wall colour, accessories, to furniture, pastel colours can dominate a room or be added as subtle touches.
Add pastels to a room with grey walls or sofas and the pastel colours brings the room alive in the summer, and adds warmth in the winter. Where as in a white room pastels keep the room looking bright and inviting in the warmer months and add a depth and a cosy feel in the darker and colder months.
Metallic metals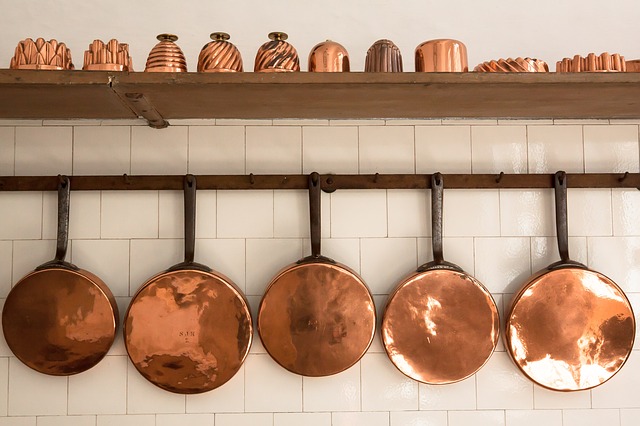 You can't have missed the increasing popularity of copper, bronze, and rose gold over the last couple of years – the trend has been particularly strong in 2016.
You can see that they are perfect items to blend effortlessly from summer to autumn, and then straight into winter – plus they are so easy to incorporate!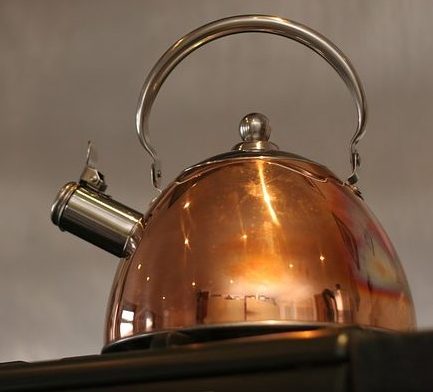 From rose gold chairs to bronze plant pots, they can be added with ease to your present design choices, as they come in so many different styles and designs.
You can even have rose gold cutlery or salt and pepper pots, so if you're not sure on going for larger items you can start small and work your way up.
Potted plants and fabulous flowers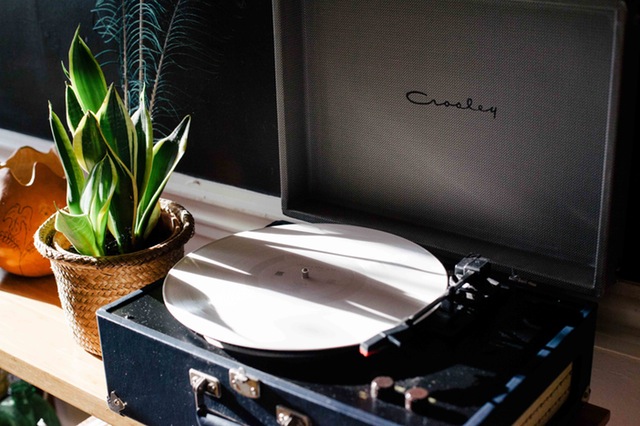 I sent my best friend a bouquet of flowers recently which I didn't believe would be possible as she now lives all the way over in Australia, but thankfully FFE delivers in Perth.
My friend commented on how much the flowers had brightened up her home, which took me back a little bit as she lives in a country where the sun shines most days of the year. Yet the flowers still brightened up her home!
It got me thinking and I realised that flowers and plants placed around the home had become less popular over the last ten years, but thankfully we are seeing an increase in popularity once again, especial the 2016 trend of tropical and green plants.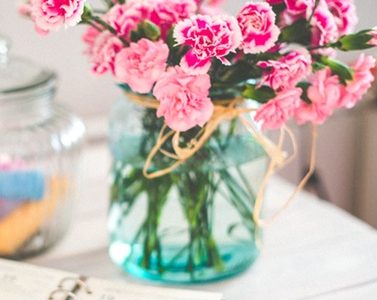 I am so glad the trend in indoor plants and flowers is changing once again, as they not only look beautiful, they brighten up the home, add depth to otherwise plane rooms and many in fact have health benefits.
If you are looking to brighten up your interior yet still want to keep the minimalist look there are plenty of striking plants that can really pull off this particular look.
Luxury Lighting
Last but not least is lighting. Lighting is essential for changing the look and mood of a room!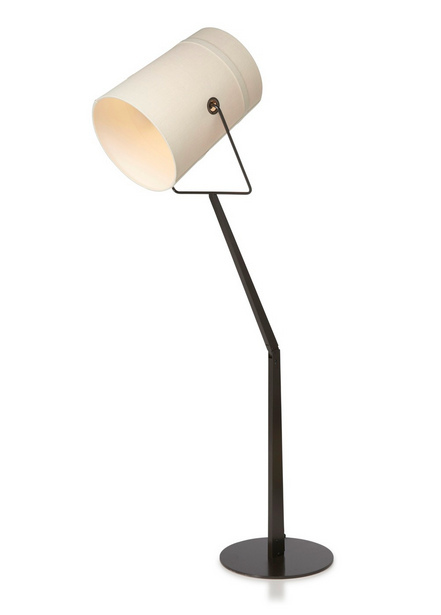 On a sunny evening you may not always want to bask in the sun's rays till ten o'clock at night. And in the winter you'll want more light within a room.
Whether the room is light or dark don't just opt for a central pendent light , as there is very little you can do other than attach it to a dimmer switches.
Yes adding a dimmer switch is a great idea and better than nothing, but carefully placed table and floor lamps with built in dimmer controls are easier to fit, as you don't need an electrician, and you can place the lights in the best possible position.
Don't forget candle light! If you're looking to add a bit of romance or relaxation to a room candles are a great easy option.
Be it winter or summer pull the curtains closed and light a few candles and the room will be transformed into a relaxing beautifully lit atmospheric room.
Image Source – Lamp