Wood floor sanding and refinishing are, hands down, the most popular services in the industry.
There are many people that are already familiar with their benefits. There are, also, many people that have already witnessed the magic of how these services can completely transform even the most aged, distressed, sad and tired solid or engineered wood floor.
However, we still believe that there are many people that do not quite understand the purpose of such a service and the opportunities it offers. In order to bring in some clarity on the topic, today we have decided to provide you with a summary of all the information about floor sanding that you might have ever wondered about and had no one to ask. After all, sanding and refinishing is not rocket science and not necessarily easy to understand by the experienced professionals only.
These professional wood flooring services are dedicated to improving your home, so let's have a more in-depth look and reveal some well-kept industry secrets!
What Does Floor Sanding Stands For?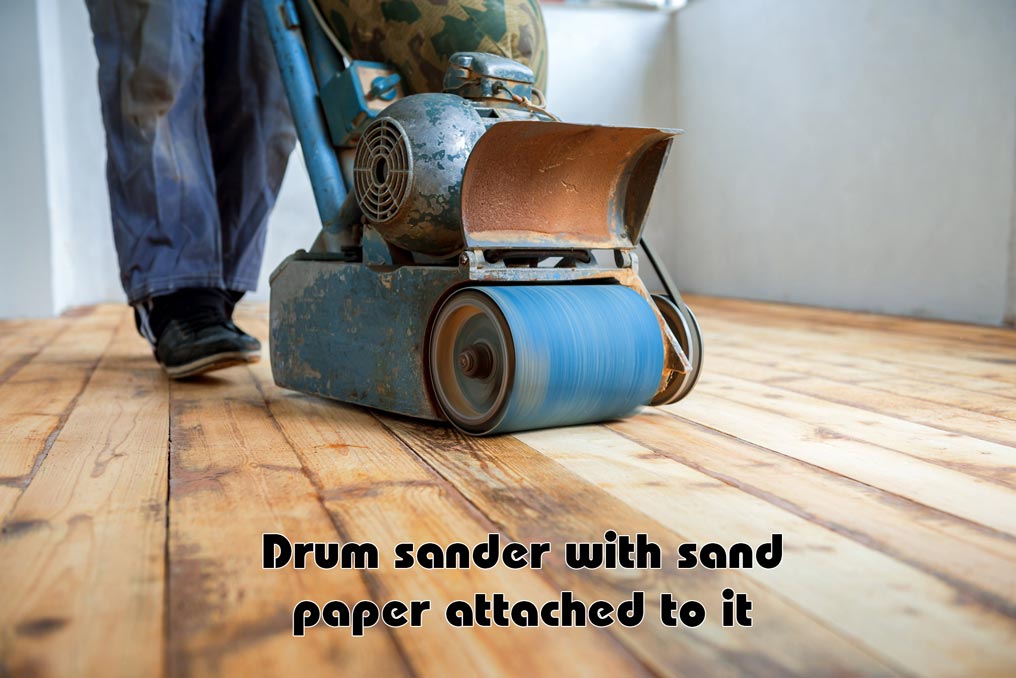 We are not the first to mention how beneficial floor sanding is and how many advantages it has over other industry and home improvement services. While we are sure that you are already familiar with the popularity of the service, there are still some accents and aspects of the idea and process that needs to be considered and explained.
So let's start with what all the buzz is actually for! Solid wood and engineered wood floors are indeed very beautiful, durable, and a hard-wearing option. However, as tough and long-lasting as they are, it is really no match for a family or a commercial setting where really high traffic, heavy footfall, and an extensive everyday use is expected.
What happens as a result of everyday use is that the finish of the floor wears down due to spills, drops, and all those accidental spots and stains. The grit gets tracked in on shoes, and moving around and shifting furniture and other heavier pieces adds to the problem. One of the worst parts are the scratches left from your pet's non-trimmed nails!
Improper cleaning and maintenance routines are another reason why your wooden floor would start to suffer from a number of issues.There are many reasons why the wood might start looking older than it actually is, causing it to lose its initial beauty, durability and solid look.
While most of the issues are the natural consequence of everyday use, high traffic, and wear and tear over time, there are some issues and problems that are a result of mistakes made throughout the floor installation process.
These can be major problems such as leaks, high interior moisture levels, dryness, insects invasions, mold and mildew, etc. which then causes means that maintaining your wooden floor in perfect condition becomes a difficult task.
Even with a proper and regular cleaning routine, wood is still wood, and it has its natural response to the surrounding environment. There is not much you can do to stop the signs of wear and tear as the years go by, and this is where professional help is needed!
Speaking of the detail and the efficiency of the floor sanding process, it all comes down to one very simple, but very beneficial and transforming aspect – removing the top layer of your floor.
The tools required for the job include a sanding machine/ drum with sanding paper attached to it. The paper varies in density, and different grades are used for achieving different results, but in general each would achieve a completely uniform and even results.By removing the top layer, the sandpaper strips down all the old and worn finish of your wooden floor.
Finishes are then applied, either during the manufacturing process or directly after installation. The purpose of the sealant is protective and the finish functions by creating a barrier between the bare wood and the environment, that way it preserves the natural colour and texture, while protecting the flooring from the effect of moisture, dryness, dirt, everyday use, spills, stains, direct sunlight, and cleaning products.
However, finishes also get worn off or damaged over time and their protective power gets weakened to the extent where if you don't renew the finish for a long time the bare wood underneath is at high risk of permanent damage.
If you find that your bare wood is already struggling with minor damages such as fine scratches, stains, small areas caused by water damage, dirt buildup, etc. then floor sanding can be also be used to go sand down further and remove a thin layer of the real wood surface – depending on the condition of the entire flooring construction, its age and its thickness.
Stripping off the surface is beneficial not only because it gets rid of a number of minor issues and improves the appearance of the wooden floor, but it is also mandatory before the application of new coat of finish is applied.
By removing the old and worn finish entirely and evening out the surface, it removes the risk that the newly applied product will dry down unevenly and in patches. Furthermore, by sanding the wood its pores are opened and that way the finishing product soaks in better, which ensures protection not only on the surface of wood, but also from within its structure.
Now, you are probably wondering…
How To Choose A Reliable Wood Floor Sanding Professional?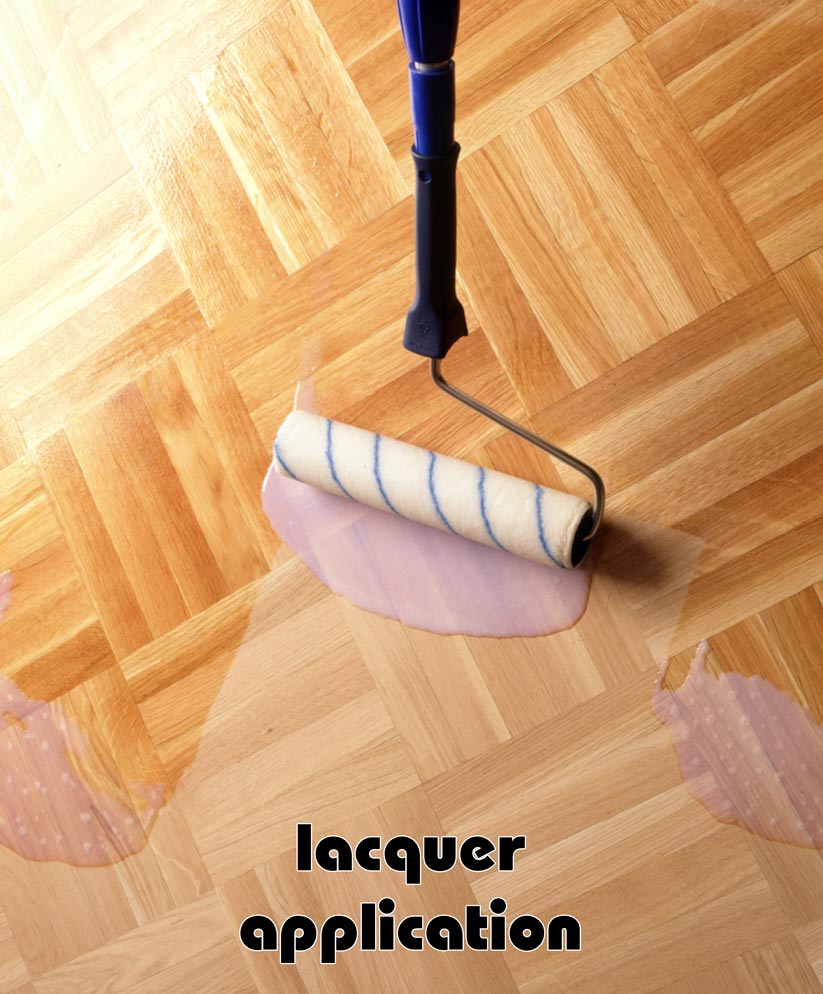 When hiring a professional sanding service contractor you do not want the team performing the service to be learning their trade on your floor! Other areas you should be looking out for when narrowing down your choices are: the number of years experience and expertise of the company, their knowledge, cutting-edge modern or at least current technology and techniques, and a portfolio showing the previous work.If you're able to find recommendations and references, that would be even better.
After all, an industrial belt sander is certainly a powerful and heavy-duty machine, which when used improperly could cause a lot more imperfections than you start with. Removing too much material, creating an uneven and non-uniform surface, creating bumps in wood, going against the grain, or even seriously distressing wood – these are all things that an experienced professional would never do!
The remarkable outcome from professionals is a result of thorough training, constant improvement of techniques, and is not just the result of simply using modern and quality machines.
6 Things You Still Do Not Know About Floor Sanding?
Engineered wood floors can be sanded too – Many people mistakenly think that laminate and engineered wood are the same things. In fact, the engineered ones get the best from both worlds – solid wood and laminate. Engineered wood is made completely and entirely from real wood products and materials and looks exactly like solid wood when installed. It comes in a similar variety of wood species, colours, and textures, and is actually a man-made product, and unlike solid wood it is not cut entirely from a timber. Engineered wood is similar to laminate's structure as it is made up of layers. They are made from softwood or other lumber materials and glued together in a crisscross pattern in order to minimise the effect of moisture over wood. The layers are then finished with a top layer of hardwood (also known as lamella) that comes in varying thickness – depending on the thickness of the lamella, engineered wood can be sanded just as much as solid wood.
Sanding could be performed more than once – Many people think that it's a treatment applied only once in the lifetime of a wooden floor. In fact, the amount of wood taken off along the sanding process is usually so minimal that the boards are still left thick enough so that it could be sanded again and again when needed. Solid wood and engineered wood floors both come with varying thickness and depending on the thickness of the hardwood, sanding is possible and even recommended up to 5 times in the lifetime of solid wood and up to 3 times in the lifetime of engineered wood.
The process is not messy – Gone are the days when floor sanding used to be a very messy service. In the recent past, the machines were not that advanced and caused a lot of disruption to the day-to-day life of the clients. However, today, thanks to industrial and technological improvements, they normally leaving less than 1% sawdust and all the remaining dust can be easily removed and cleaned afterwards, so there is no need for you to leave your home while the work is done. However, we still recommend removing all furniture, decorations and art out of the room where sanding is performed. If there are huge pieces of furniture that can't be moved, then you can attach plastic sheets on windows and doors to prevent the distribution of dust.
Your floor can be restored, even though there are nail heads popping out – You can see the nails, so you cannot sand your floor, is what many clients have presumed int he past. There are many reasons why the nails in your floor are getting loose and popping out. Overall the length of time the nails have been in place is the most common reason why nails work their way loose, however, this could also be a result of a poor installation, or a weak underlay. If floor boards are getting lose and some nails push themselves up, this is not always a sign that your floor has been sanded too many times, and is too thin for one more treatment. Of course, this might be the case, so make sure to ask for a reliable professional inspection. However, there are some service contractors that will try to tell you that the nails are visible because wood is too thin in an attempt to make you remove the old floor and increase the bill. However, visible nail heads are not necessarily an indication that the flooring needs replacing, as all you may need to do before the next sanding service is making sure all the nails are hammered down, so the sander is not going to catch them and cause really serious damages and deep scratches.
Your floor can be sanded, even if there are gaps – Gaps in between the boards are something that happens to many floors with time. These are a result of an extensive "movement" due to high moisture levels and humidity. Although not exactly a major issue, the gaps are still something you need to consider tackling in order to prevent serious issues and problems in the future. Thankfully the process of gap filling is very easy and quick. In many cases gaps are filled in with a mixture of resin and sawdust that matches the colour of the wood. Once this is done, it is not only recommended, but actually necessarily that your wooden floor gets a good old sanding!
Leave wood floor sanding to the professionals – It might be tempting to start planning a DIY floor sanding project in order to save money, find yourself a hobby, or simply try if all those online guides are working. However, we recommend you to not try it yourself because a DIY sanding project is potentially putting you and your wooden floor is a serious risk. In order to gain industry skills, sanding professionals go through an extensive training, then gaining a lot of experience, while monitored and guided by reliable and expert professionals with years of experience in the industry. If you haven't spent the last few years sanding floors, then it's very likely you are going to find it a very difficult task.