If you're lucky enough to have space in your bathroom for a separate shower installation, you may feel a little limited when it comes to choosing the style of your shower enclosure.
Many people choose a design that will simply fit the size and layout of your space, with little regard to the actual look.
However, your shower enclosure can enhance the overall style of your bathroom. With these 4 tips below, you'll soon be on the way to creating an on-trend showering space.
1 – Open things up with a walk in shower enclosure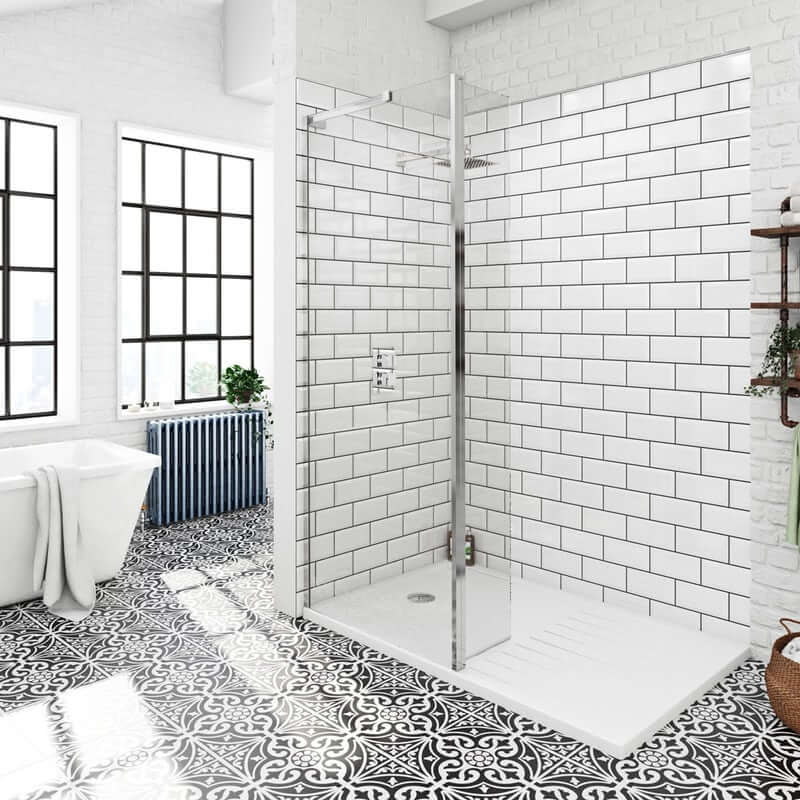 If your bathroom feels small and oppressive, one instant way to open up your space is to add a walk in shower enclosure. Fully enclosed shower areas tend to filter out both natural and artificial light, especially if you have an enclosure with frosted glass panels.
A walk in enclosure not only helps to create a spacious, open-plan feel, it also makes access easier with no door to open and close. Choose a frameless design for a contemporary look and feel.
2 – Black frames for an industrial style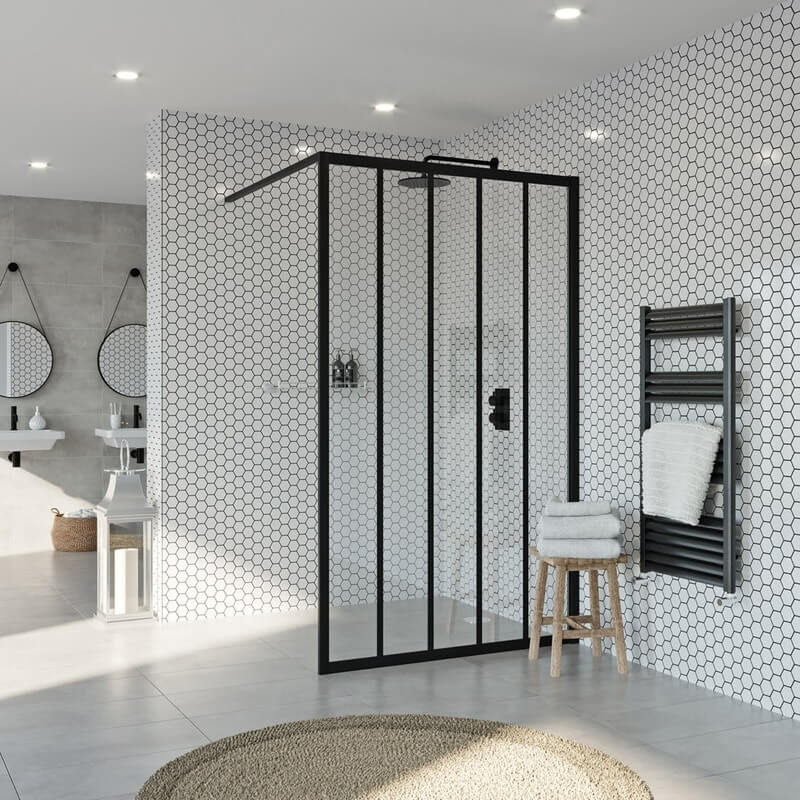 One enduringly popular interior design style, which works incredibly well in a bathroom setting, is the industrial look. Over the years, many homeowners and designers have attempted to soften what could be a fairly harsh and overpowering style with lighter touches. Concrete floors, bare brick walls and weathered wood surfaces have been combined with softer, rounded shapes. Coloured metallic finishes like copper have also helped to smooth the edges, so to speak.
How can you blend your shower area with this style? One way of doing this well is to use a black framed shower enclosure. Crittal style windows are incredibly popular at the moment and the black frame will certainly give a nod to this. You could also go one step further, with a black shower, taps and fittings.
3 – Use shower wall panels
A superb alternative to tiles, shower wall panels are both quicker to fit and more cost-effective. Tiling can be incredibly tricky and time-consuming, with complex cuts required, not to mention all that grouting to complete. Shower wall panels are easier to deal with as you can simply trim to size using conventional tools, before applying with specialist adhesive. You can even fit them over existing wall coverings, like old tiles, if you are simply updating your bathroom or ensuite.
One of the great advantages shower wall panels have over tiles is that they provide an almost seamless surface which is both stylish and easy to clean. As there are no grout lines, there's virtually nowhere for unsightly mould to develop.
Usually made from hardwearing vinyl or acrylic, they come in a range of different colours and styles to match your décor perfectly. You can choose heritage-inspired designs for more traditional settings or the very latest in on-trend colours for a contemporary look. Plus, with stone and wood-effect finishes, you can even introduce a more natural look without going to the expense of the real thing.
4 – Create an ultra-stylish wet room design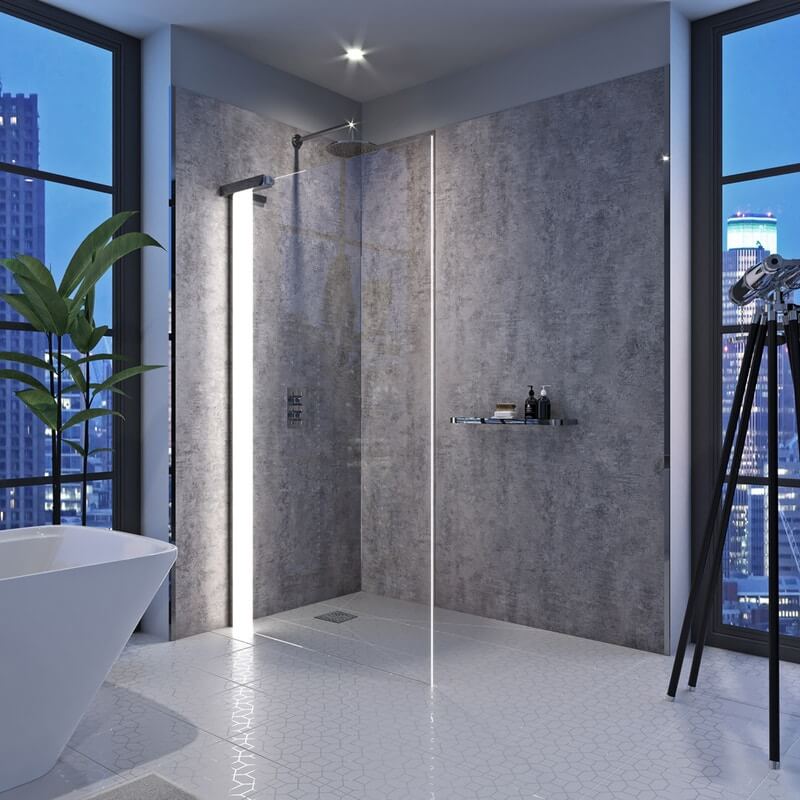 Taking the idea of a walk in shower enclosure a step further, a wet room is the height of contemporary bathroom style. Designed to fully integrate your shower into the layout of your room with as little delineation as possible, a wet room is a fully waterproofed bathroom, which can be created in spaces large or small.
To create your wet room, a watertight membrane is usually applied to your walls and floor, with a specially-designed shower tray and drain integrated into your flooring. The whole room is then usually tiled from wall to wall, for a beautiful, seamless appearance. This not only provides a highly professional and stylish finish but also gives you step free access to your shower.
Depending on the size of your room, you can choose to keep your shower area free from any sort of division, or you can add a glass panel to keep your toilet area dry and free from splashes.
Remember, you needn't compromise when it comes to the style of your shower enclosure. No matter how big or small your space may be, these tips and tricks can help enhance the overall look of your bathroom.