Have you spent a week or two away, retreating to a luxury hotel room at the end of a long day's exploring and felt disappointed on your return?
Greeted by an unmade bed, cluttered dressing table and dull bathroom can be very uninspiring?
It takes more than sumptuous Egyptian cotton sheets and firm but fluffy pillows to create an at home luxury feel; stay at the best spa hotel in York for inspiration, or follow these top tips to make your bedroom as luxurious and multi-functional as a 5-star hotel room:
Carefully select a colour scheme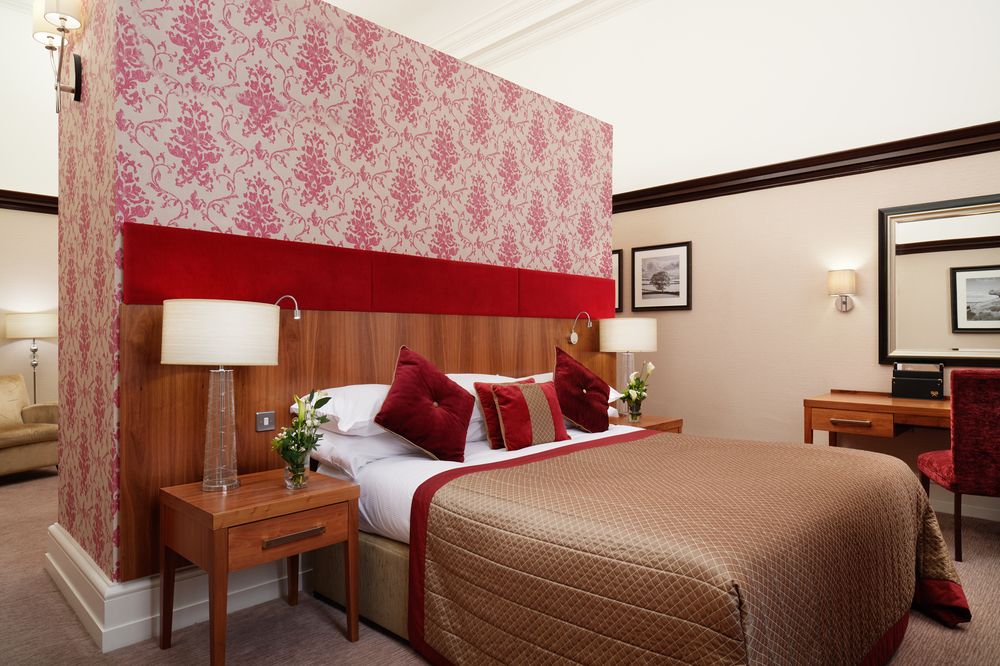 Colour palettes used in guest rooms often match the hotels theme. They may include a rich colour such as an emerald green, scarlet red or deep purple, and then use accents of golds and pastels to tie the theme together.
While these schemes represent the hotel and have likely been considered as colours that will please many guests, your bedroom is your sanctuary, so you can develop a colour theme that truly represents your inner self.
Doing so will help to transform your bedroom into a sacred space where you can unwind and relax at the end of every day. P
Lavish lighting complements a 5-star look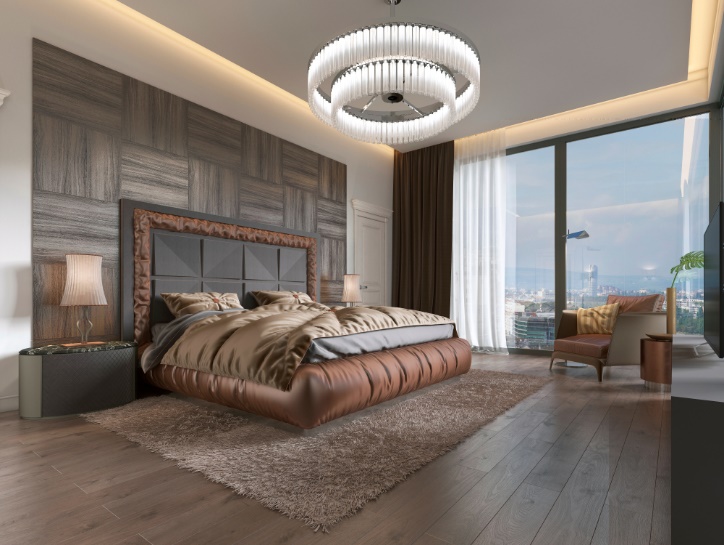 Think back to your last hotel stay… a hotel room is never dark and dreary. You'll find most luxury rooms have a multiple lighting options to ensure it can fit any mood.
Consider replacing over head lights with a glass chandelier for a glamorous look, or, if you have a smaller bedroom to work with and would prefer a contemporary hotel-styled room, opt for industrial style bare light bulbs hanging in a cluster. And remember, when installing your lighting, dimmer controls are a must!
Once you're happy with the overhead lighting, select two bedside lamps (one to perch on each of your bedside tables) that complement the theme of the main light; you could even match the lampshade to the room's accent colour – gold works to add a hint of glamour!
For the wow-factor, and if your budget allows, you could hire an electrician to install wardrobe lighting that illuminates your outfits as you open the door, and also to add lights over hanging artwork. These two nice-to-haves will add the final luxe look offered by every 5-star hotel.
Place an emphasis on your bed of dreams
Your bed should take centre stage when modelling your room on a luxury hotel. Invest in a bed fit for a king or queen and consider selecting an upholstered design, perhaps with a plush velvet headboard, to ensure maximum comfort.
Once you have a frame, start from the bottom and layer up. First, you'll need a comfortable but supportive mattress. If you haven't changed your mattress in the last 7-10 years, The Sleep Council consider investing in a replacement to really boost the quality of your sleep.
Now you're onto the fun part, layer your bed with plump pillows, pure white Egyptian cotton sheets, add texture with luxurious throws and seek out three or four decorative cushions that match the room's colour scheme.   
Add decadent bathroom detailing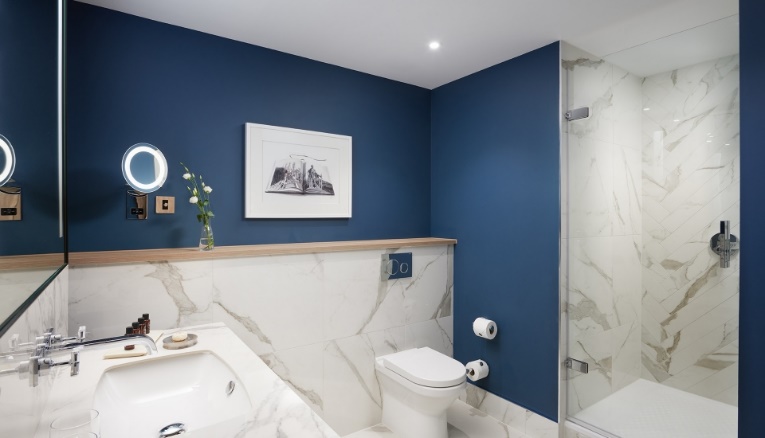 When moving from bedroom to bathroom, you should enter an equally lavish space. Double sinks set in marble top surfaces, jacuzzi hot tubs, powerful rainshowers, and glitzy well light mirrors are all features that can be found in luxury hotels and can be considered when replicating the look.
However, you don't have to rip your whole bathroom out and start again to emulate the luxury effect. Instead, focus on accessorising with fluffy white towels and matching dressing gowns, glorious scented soaps and a 'Do Not Disturb' sign to minimise disruption while relaxing.