There are few interiors that are as intriguing and glamorous as a private jet.
This is deemed as a method of transportation reserved for the wealthy elite and, although not entirely true as they can be affordable to charter, the interiors on these planes are truly stunning and offer flyers the ultimate in luxury. So, what can you expect to find on board the world's most glamorous private jets?
Air Force One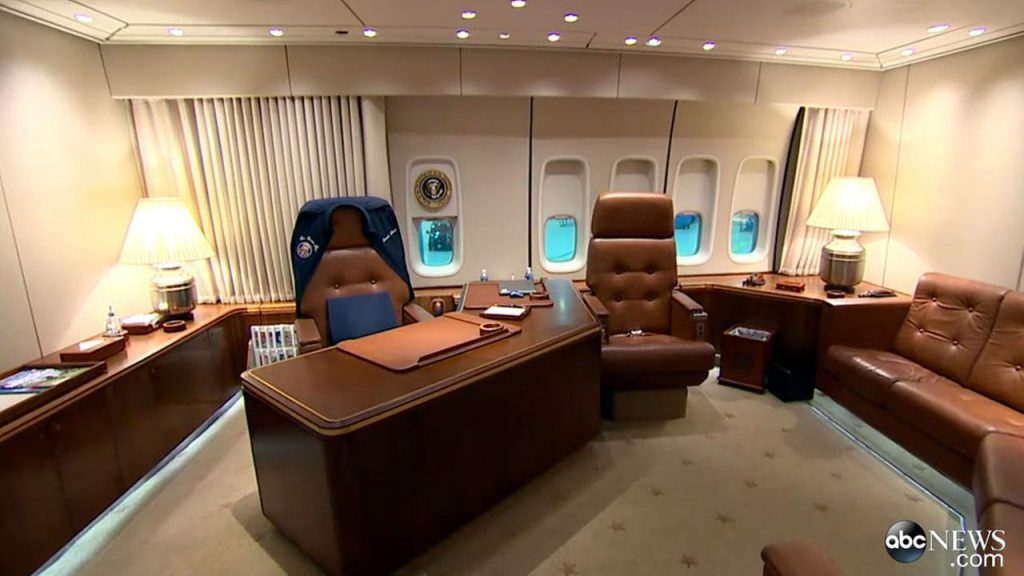 Perhaps the world's most famous private jet is the one that has been used by the Presidents of the United States for over 25 years. Donald Trump has heavily customised Air Force One to enhance the security with electromagnetic pulses and secure communication channels. Air Force One is 70 metres long and the interior features a medical suite, an operating theatre, a gym along with a private bedroom and bathroom.
Bombardier Global Express
Huge names including Bill Gates, Oprah Winfrey and Celine Dion all have their own private Bombardier Global Express private jets which feature gorgeous interiors including wood veneer. The newest Bombardier jet, the Global 8000, has enormous windows, en-suite bathrooms with stand up showers, dining rooms, wall mounted TVs and much more.
Roman Abramovich's Boeing 767-33AER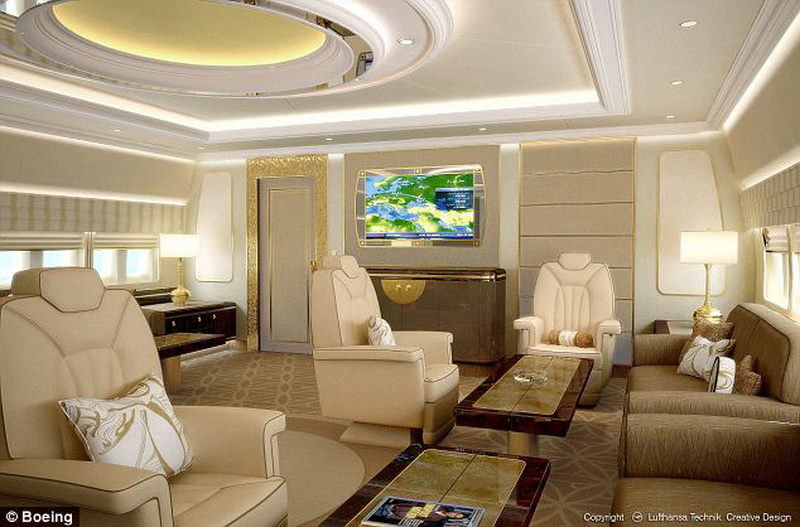 The Russian billionaire is known for having a fleet of private jets but this is his most famous. Dubbed 'The Bandit" because of the black markings near the windows, this incredible private jet features a 30-seater banquet hall along with a kitchen, office and bedroom with gold, fine woods and precious metal throughout.
Sotto Private Jets
Sotto design breathtaking interior for private jets with their Skyacht One being the best example. As the name suggests, this private jet takes inspiration from the classic design of yachts with polished mahogany throughout. The plane also features lighting which can be changed to suit the time of the day and gold analogue buttons and dials which can be used to control the air conditioning.
Challenger 605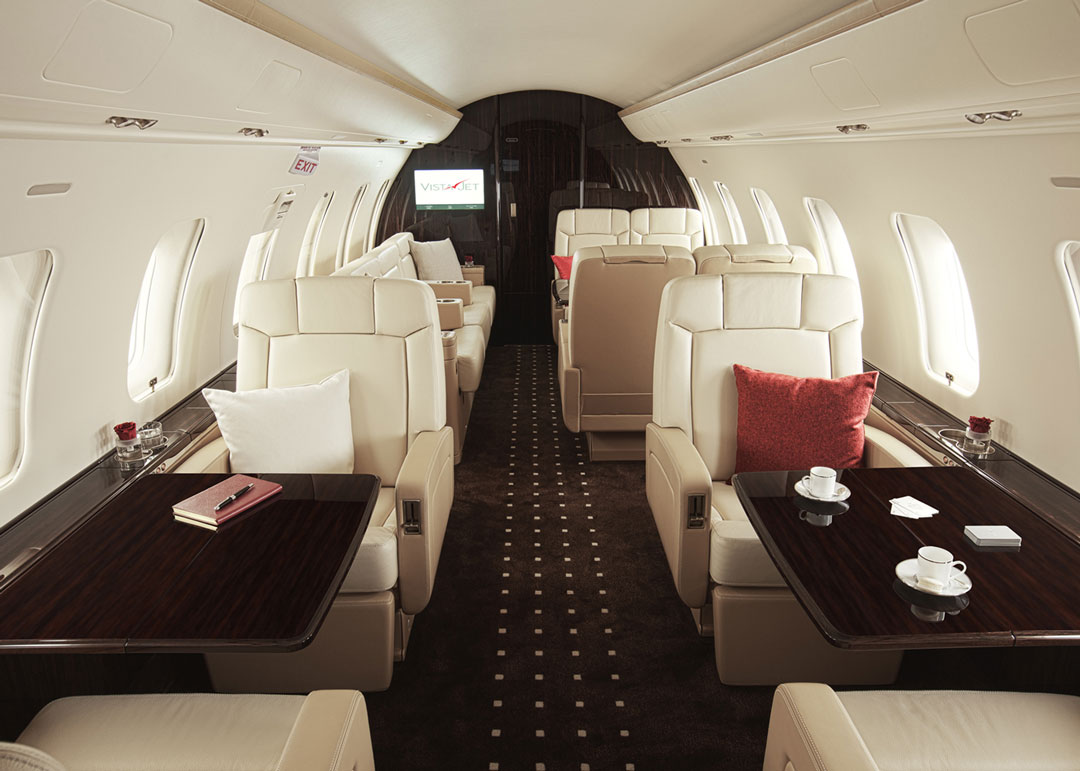 The Challenger 605 is a popular private jet amongst government leaders and large corporations which is largely due to the fact that it is the widest cabin in its class which means that there is much more space for being productive or sleeping. It features a customisable configuration so that you can easily get to sleep at night. This is also a private jet that can be chartered with a company like Vistajet which can make it an affordable way to experience this luxury. These are a few of the more glamorous luxury jets in the world which feature magnificent interiors that are the pinnacle of luxury and interior design. These are, essentially, luxury lounges which can contain a whole host of amazing features in a small space which means that the design always has to be intelligent.