Renovating and upgrading your home is no small feat; it takes time, effort and not least of all, money.
So when you're ready to take the leap and upgrade your countertops, you know you want to invest in the best. Finding the right countertop for your home and lifestyle is crucial; features like durability are just as important a factor to consider as whether or not the slab you choose will match your cabinets.
But what should you be looking for in a countertop that will last? Check out these essential tips and you'll be on your way to installing a gleaming new kitchen counter that's sure to last.
Chip Resistance
Dropped pots and pans, bangs from moving furniture and daredevil kids … there's no doubt, your home needs chip-resistant countertops. When it comes to battling all of life's nicks, jabs and blows, quartz and granite top the list of most durable materials.
Though marble is one of the most sought after and beautiful countertop materials on the market, it's also the most vulnerable when it comes to getting chipped and dented. (Bonus tip: no matter what kind of countertop you choose, look for slaps with rounded edges. Not only will rounded corners help your countertop from getting chipped away, they'll hurt less when you run into them!)
Scratch Resistance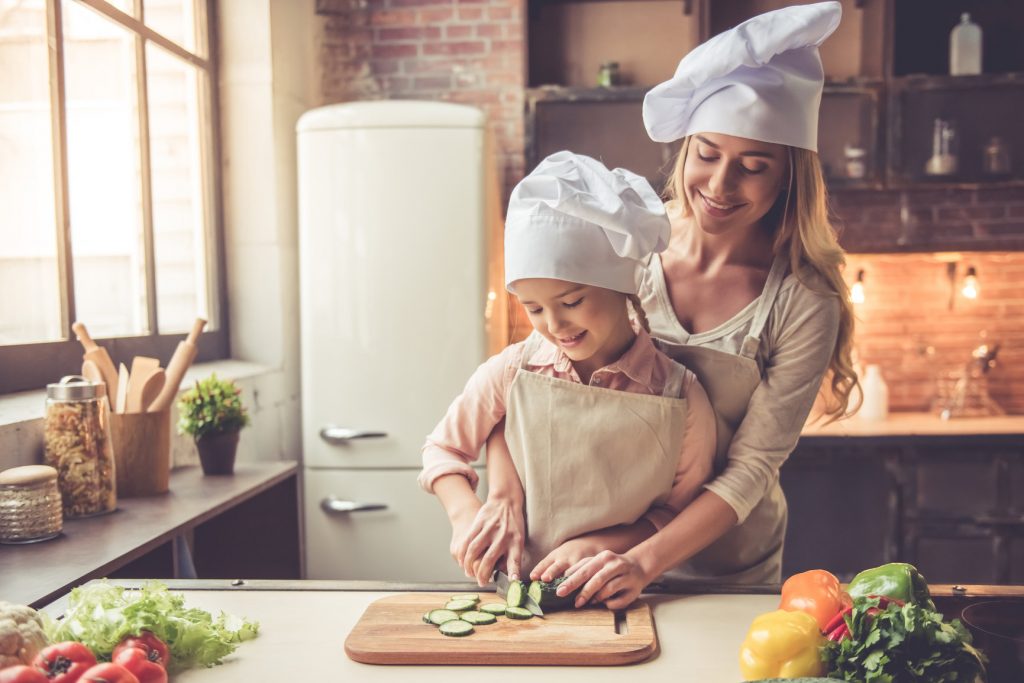 We don't have to tell you to use a cutting board on your countertop … but how about your 10-year-old, learning to cut carrots for the first time? If you're looking for a kitchen counter that doesn't need to be babied, opt for one with a scratch-resistant surface. Poured cement countertops are excellent options, but the somewhat industrial or rustic look they give off isn't for everyone.
Quartz comes to the rescue again and offers superior scratch resistance so you can accidentally slice the surface while it retains its beauty and shine. Another bonus about scratch-resistant countertops; they don't hold on to icky germs in microscopic scratches that you can't see.
Heat Resistance
Do you find yourself absent-mindedly setting hot pots and pans on your countertops on a regular basis? Heat-resistant countertop materials should lead the top of your list. Though quartz is super tough when it comes to resisting scratches, hot pots and pans can scorch the surface of this engineered material.
Opt instead for natural stone countertops like marble and granite. High-end poured concrete countertops are also an excellent option for heat-resistance, though they top the charts in terms of cost per square foot.
Stain Resistance
If you love a good glass of red wine or a cup of black coffee, this is the section you'll want to pay close attention to. Not all counters are equally stain-resistant due to their porous nature, namely, natural stone countertops. If not properly sealed, your beautiful white and grey marble countertops will feature lovely purple and brown stained rings from forgotten spills. And once these stains happen, they are hard, if not impossible, to reverse.
Choose a stain-resistant, non-porous countertop material like quartz. Since quartz is an engineered material consisting of 90% natural stone and 10% resins, you'll get the look of high-end stone, but without the high-maintenance needs. Choose quartz countertops so that when it's happy hour or coffee time, all you have to do is wipe your messes away and enjoy a gorgeous, gleaming kitchen counter surface.
Ease of Care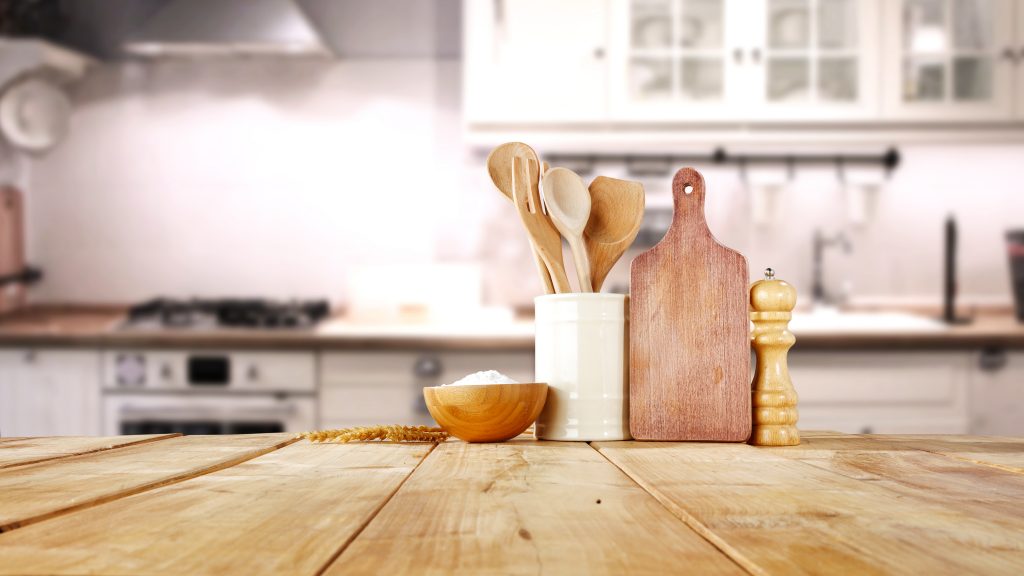 No one likes extra chores, and speciality chores are often the ones that get forgotten or avoided the most. This is often the case when it comes to homeowners sealing or oiling their countertops; the chore gets forgotten, and the countertop starts to decline. Many types of natural stone countertops must be regularly sealed to help prevent wear and tear and to maintain their luster and shine. Butcher block countertops, though beautiful and rustic looking, need to be regularly oiled to also keep up their utility and beauty.
If extra work isn't in the cards for you, choose a countertop material that requires little to no TLC. Quartz also fits into the low-maintenance countertop category and is the perfect choice for forgetful homeowners that want to enjoy a countertop that lasts without the extra effort. In fact, quartz is so durable that it will possibly hold up better over time than other popular materials that require regular maintenance.
Style
You've seen the outdated kitchens renovation on your favourite TV home shows … those laminate kitchen countertops just never seem to stand the test of time. Choose a countertop with a timeless appeal, made in a durable material and it may be the last countertop you have to install ever again.
If you are considering selling your home down the road, choose high-quality countertop material in a safe colour choice or pattern for a great return on your investment, and a style that won't turn prospective homeowners away.
Cost
So, you need to pick the most expensive, top of the line countertop material to last you through the years, right? Wrong. Often times, it's middle of the road materials which will provide the most beauty and utility for a homeowner's needs. This is definitely the case with quartz; though less expensive than marble or granite, quartz is just as in demand, and will always give you a return on your investment if you plan to sell your home.
However, going the other way and purchasing an inexpensive countertop is the fast road to creating a home renovation that won't last. Opt for high-quality materials at the best price point for your budget and you'll get durability and style that's more than worth its weight. Win!
Picking your new countertop surface isn't easy, but by thinking about how you need it to look, work and feel is a great place to start. Still not sure what your best options are when it comes to picking out a countertop that's meant to last? Evaluate your needs, budget and style preferences to decide on a countertop surface that's right for you, or for even more information, visit slab market.