Interior design trends used to reach us only via speciality magazines that you actually had to go out and buy if you wanted to know what was going on in the world of interior design.
Nowadays it's enough to open Instagram and Pinterest and you are bombarded with thousands of images of so-called design trends.
And, as if that wasn't enough of a problem on its own, there's also something else worth mentioning. As beautiful as they are to behold, most of these 'trends' don't actually apply in real life.
Of course, who wouldn't want an all-white kitchen that looks as if Gordon Ramsey might pop in at any moment to cook for you? But what happens when you have kids or you're too clumsy?
Welcome to the world of impractical design trends we're getting rid of!
Metallic tiles
Let's face it. Metallic tiles are simply extremely cool! Most designers agree that metal has been a huge trend in 2019. But you might have noticed that for yourself because metallic shades have simply taken over the world. You can see them in makeup, fashion, furniture, and decorations. Therefore, lots of trendy homeowners simply went nuts over the idea of adding tiles to their walls in very soft golds or brass shades.
So why they are considered impractical design trends? For several reasons, actually. There are extremely difficult to clean, they get tarnished if you don't dry them constantly, and they can actually rust.
Marble countertops
How many times have you seen top chefs using a marble countertop on TV? They are a luxury item, being brought all the way from Italy and they sure do look amazing!
But what people won't tell you is that marble countertops act exactly like a sponge. Marble is an extremely soft and porous material that absorbs water if you don't clean it immediately. Apart from that, if you spill an acidic liquid on it, like lemon juice or vinegar, it will leave a permanent stain!
Think about it. They made statues out of it because it's so soft and easy to scratch!
All-white rooms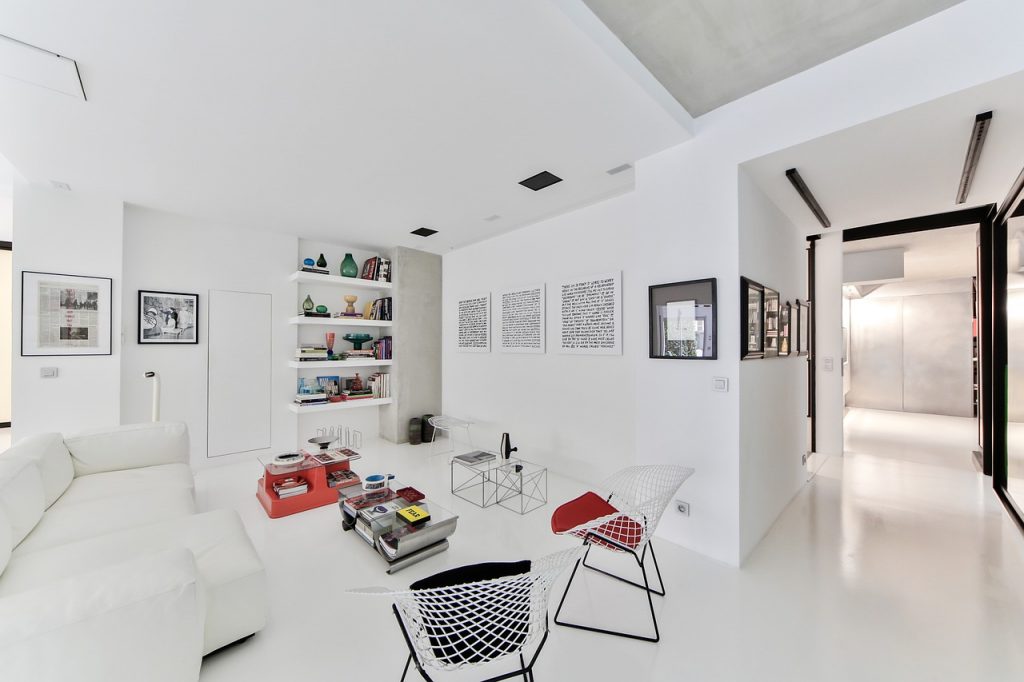 This has to be one of the most beloved interior design trends of the past few years. All you have to do is open Instagram or Pinterest and you will find hundreds of examples of living rooms or garden rooms turned into she sheds that are completely white.
Can you guess what interior designers think of this trend? That it's perfectly fine as long as you don't live there! As far as impractical design trends go, this is the most difficult one to keep up. If you have a pet or a child, all that white will last about a week.
Out of the ordinary flooring materials
You might be familiar with this one as well. Perhaps you've seen on YouTube or Insta that video of a man decking his floor with pennies? This is what the trend refers to. Using unusual materials such as pennies, old newspapers or even paper sacks to build your floor. All in the name of DIY, of course! Everything gets covered in epoxy resin and voila!
However, interior designers warn us against taking this cheap and homemade approach. The floors of your house are made to endure vast weights and last decades if not hundreds of years. How many floors made of old newspapers that lasted 50 years have you heard of?
Slipcovers are impractical design trends
You may remember slipcovers as those ill-fitting things your grandma used to put on the sofa and chairs to make sure you didn't spill grape juice on them. Believe it or not, they came back into style a few years ago when the world rediscovered the idea of farmhouse chic. Since then, many people who have redecorated their living rooms in a country-style used slipcovers to go with the design.
Still, the reality is that slipcovers are very difficult to get on and off of furniture. You will have to lift the couch every single time you want to clean them. Apart from that, they will bulk up when you sit on them, looking more like farmhouse cheap than farmhouse chic!
Vaulted ceilings
This interior design trend is in the same league as metallic tiles. There is absolutely no doubt that it looks gorgeous. Apart from the outstanding aesthetic that vaulted ceilings can provide, they are also an amazing solution if you want to make your room feel and look larger and airier.
The problem with vaulted ceilings comes in wintertime. To be more specific, you will freeze in a vaulted ceiling room. No matter how much you try to heat your space, the heat will always rise and get lost in the gigantic empty room above your head. Apart from that, vaulted ceilings need to be cleaned with special tools if they get cobwebs because of the extra height.
Open pantries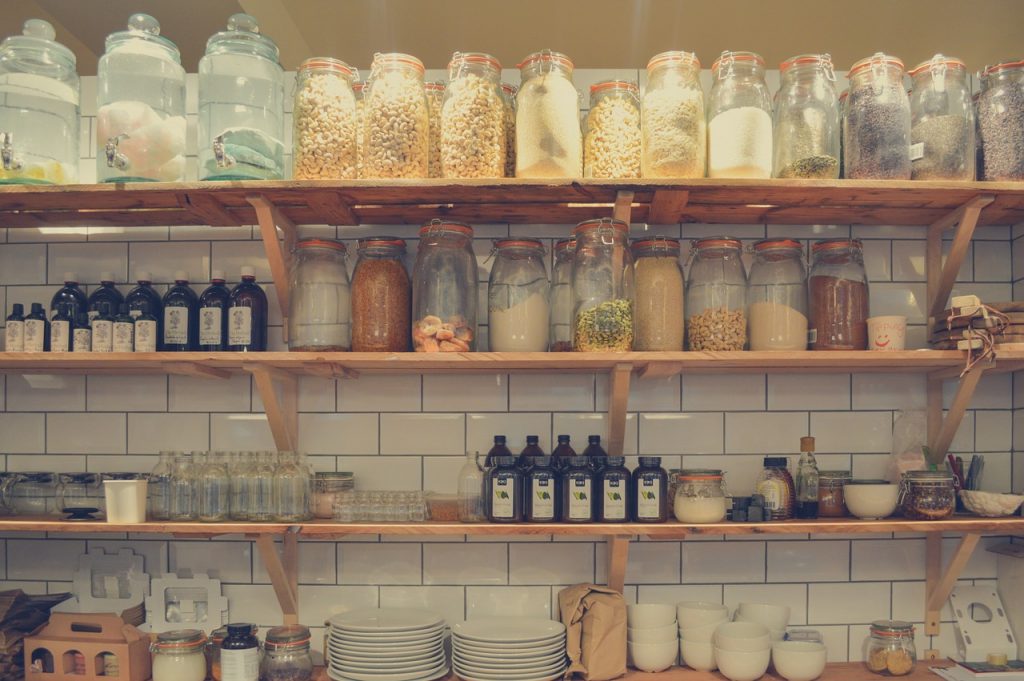 Here's another interior design trend that looks so cool when it's done right. Open pantries expose the inside of cabinets and cupboards in a never before seen way. Still, the difficulty here will be the fact that you will always have to keep your pantries exceptionally tidy.
Moreover, you might also have to invest in sets of jars, storage boxes, and metal tins that look the same or at least have the same aesthetic. Open pantries won't suffer plastic bags and mismatched containers!
Chalkboard paint for the walls
The last entry on our impractical design trends list has to do with the little ones. Surely you've seen pictures of happy kids drawing with chalk on the walls of their room and thought – that looks like a great idea! And it is. For the children. Because they don't have to worry about the consequences of this trend.
Interior designers have remarked that chalkboard paint is, in fact, very thick. This, in turn, makes it incredibly difficult to remove and almost impossible to try and paint over. Therefore, when the kids grow up and won't want a chalkboard wall anymore, you'll have your work cut out for you. Designers recommend that you buy a blackboard instead, saying no to chalkboard paint.
Let us know in the comment section below which one of these impractical design trends you think should stay or go. Or which one you already have in your home!