Are you fitting a new bathroom this spring, or contemplating an update of the fixtures and fittings? Then don't forget that faucets are a great and easy way to add style to your bathroom.
There are several factors to consider when shopping bathroom faucets, given the wide array of options on the market in a variety of shapes, sizes and styles.
Firstly, you'll need to choose between single-hole, widespread and centre-set faucets, and also decide whether to opt for a cartridge, compression or disc type bathroom sink faucet. Even from this point, there is still plenty to think about before committing to the purchase of your chosen bathroom faucet.
Choosing your Bathroom Faucet Style
For many, this will prove the simplest and easiest part of the process. A lot of us will be, for lack of a better term, hardwired to prefer one style to another. You'll definitely have an idea of which type of faucet you are most comfortable with, whether that be a contemporary fixture or more traditional option such as a Victorian style faucet.
You can also select between the likes of country, French Provincial and Tuscan style bathroom faucets to name just a few examples – the finish will obviously play a big part in your decision making.
The Fitting of Bathroom Faucets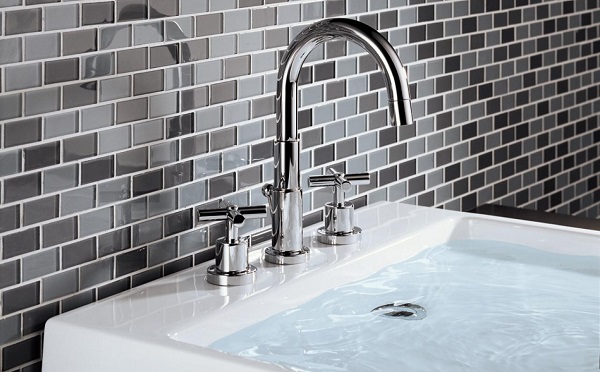 As mentioned earlier, there is a great range of different style bathroom faucets available, so it is vital to identify which types will co-ordinate well with your existing bathroom design.
Initially, you should think about the height of the spout of your chosen faucet. Several faucets nowadays feature notably longer spouts, so their height and reach must be considered for practicality reasons if nothing else.
For example, the height of your spout could potentially affect how you position your mirror or vanity unit around or above the faucet and sink. Think about the potential level of splashback and ensure you leave adequate clearance room.
When considering this splash effect, you also need to think about the depth of the sink and whether or not it will be able to absorb water from the spout without splashing upwards or outwards. This is particularly important to consider in a household with children.
Stylish Bathroom Faucet Finishes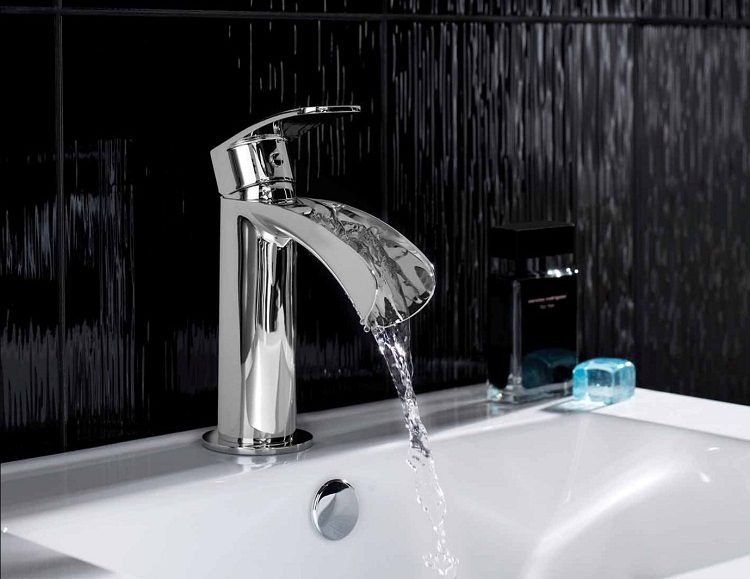 Bathroom faucets are supplied in a variety of stylish, shiny finishes, with chrome the standout most popular choice. French gold, and both polished chrome and polished brass are also amongst the most sought-after finishes on the market, though it should be noted that each of these type of faucets require extra maintenance and care to ensure they retain their polish and shine.
Such surfaces are also more susceptible to finger smudges and water spots, so this is another thing to consider before ultimately making your decision.
That said, many homeowners will opt for bathroom faucets with brushed or satin finishes. Whilst the style and aesthetic appeal of bathroom faucets is extremely important, lots of people prefer to spend more time enjoying their fixture rather than having to clean it regularly.
As such, satin nickel, brushed and brazen bronze and matte chrome are amongst the less shiny finishes that are understandably growing in popularity.
Of course, bathroom faucet finishes aren't strictly limited to 'shiny' or 'non-shiny'. There are Venetian bronze, black iron, oil rubbed bronze and weathered copper options too, which are unique in that they will alter over time in accordance with their level of use.
These style faucets, which sport 'living finishes', must be purchased with a sense of caution, given that their look will adjust over time – you'll need to make sure the faucets will still match up with your bathroom design in the future.
Your bathroom décor and other fixtures should always be kept in mind when choosing your bathroom faucet too. Picture how your faucet will look alongside your backsplash, countertop, lighting and other elements to ensure you make the best possible choice.
By carefully co-ordinating each bathroom fixture and feature, you can be sure to find the perfect bathroom sink faucets to last for years to come.