Many people prefer working from home, especially if they enjoy working in an office designed not just for practical reasons, but so they can really enjoy the space.
According to a study published by the Trades Union Congress in 2016, 1.5 million people now work from home in the UK:
The number of employees who say they usually work from home has increased by a fifth (19%) over the past decade according to new analysis published by the TUC […]. The analysis shows that nearly a quarter of a million (241,000) more people work from home than 10 years ago.
If you'd like to join the 1.5 million people working from home but you're short on office space, a loft conversion is a great option.
If you'll be spending 40+ hours per day in one room, you'll want to ensure it's decorated to perfection. So, we're sharing our 10 favourite home office loft conversions below for inspiration.
The new neutrals
The neutral tones work beautifully with the dark stained wooden floor, giving the whole home office a chic vibe.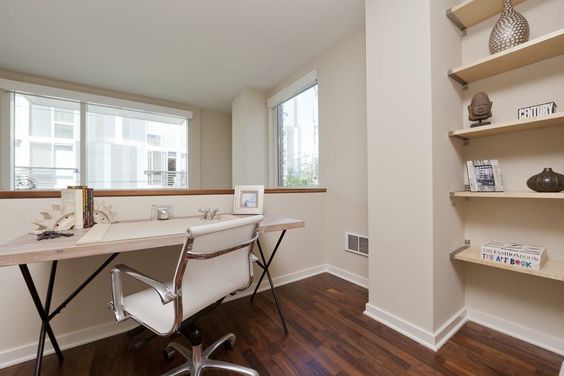 Image Source: Pinterest
Totally Zen
As you can see from the door on the right of the image, this home office is sealed off from the other half of the loft conversion.  This gives the homeworker a little privacy and peace!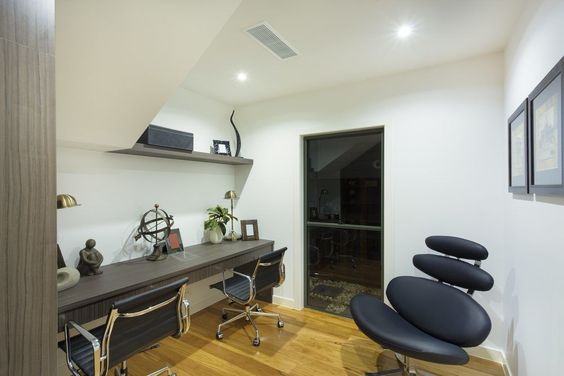 Image Source: Pinterest
The double desk is handy if you're hiring a contractor to come and work beside you. The decor has a "Zen-like" feel, which creates a feeling of tranquillity. (Perfect for an office, wouldn't you agree!)  We think it's just missing a little bubbling tabletop water fountain.
Small but perfectly formed
Not everybody is blessed with a lovely large loft space. This picture just goes to show that size doesn't matter. As long as you can fit a desk and a cabinet in your loft conversion (and a couple of windows for natural light), you're good to go. The two large roof windows help the small space feel bright and airy.
Image Source: SunlightLofts.co.uk
Terrific terracotta
One of this season's biggest trends, terracotta is known for its gentle warm tone. This colour works perfectly in a home office, turning the room into a cosy and happy working space.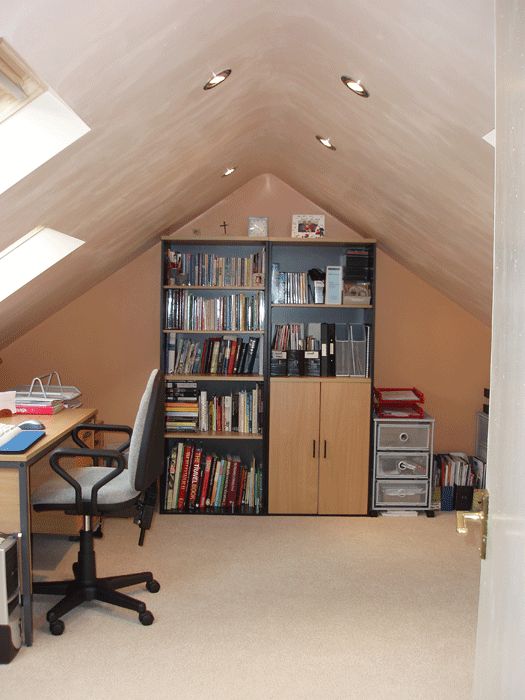 Image Source: RestyleLoft.com
Bright and vibrant
If you find neutral shades a bit boring, you'll love this bright and vibrant loft conversion.  Recreate it in your home by painting one wall with a cheery, bright colour.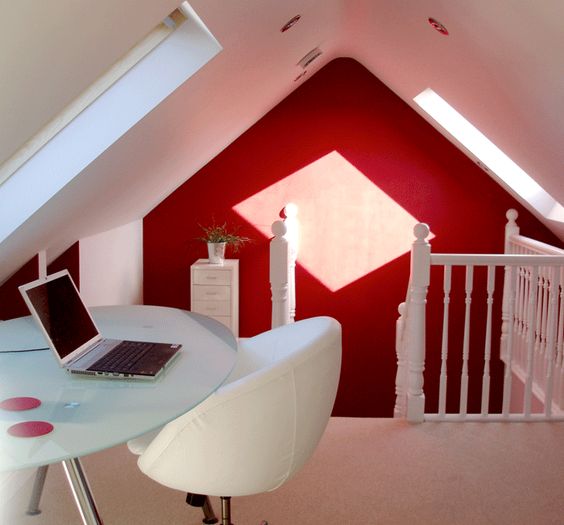 Image Source: RestyleLoft.com
Modern with a pop of colour
During the initial stages of your loft conversion, ask the builders to install a roof window above where you plan to put your desk. This will increase natural light in your working space. Paint the walls and ceiling white but choose an accent colour for your accessories. The pop of colour will feel modern and bright against the white walls.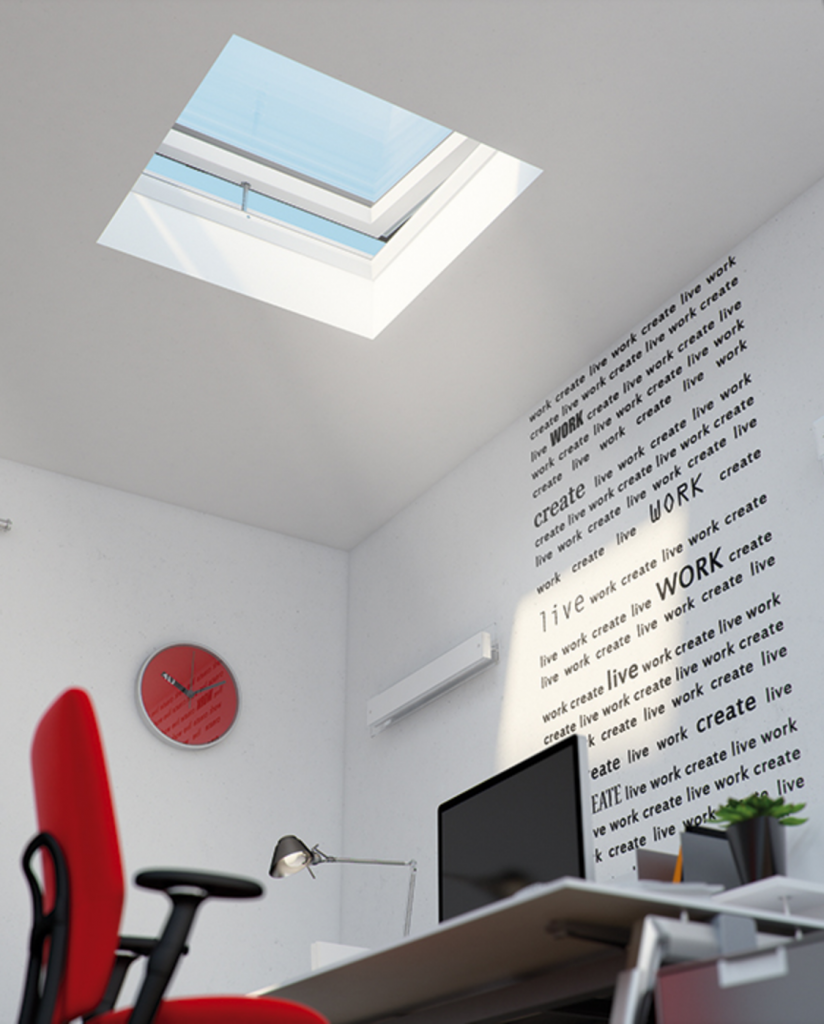 Image Source: Fakro.co.uk
Industrial Style
The owner of this loft conversion has paired a simple black and white colour scheme with natural materials to create this "industrial style" loft. You could easily copy this style in your home by salvaging and upcycling a large piece of wood, turning it into a desk.   Attach it to the wall in front of the window (just be careful you get some work done – don't spend all day admiring the view!)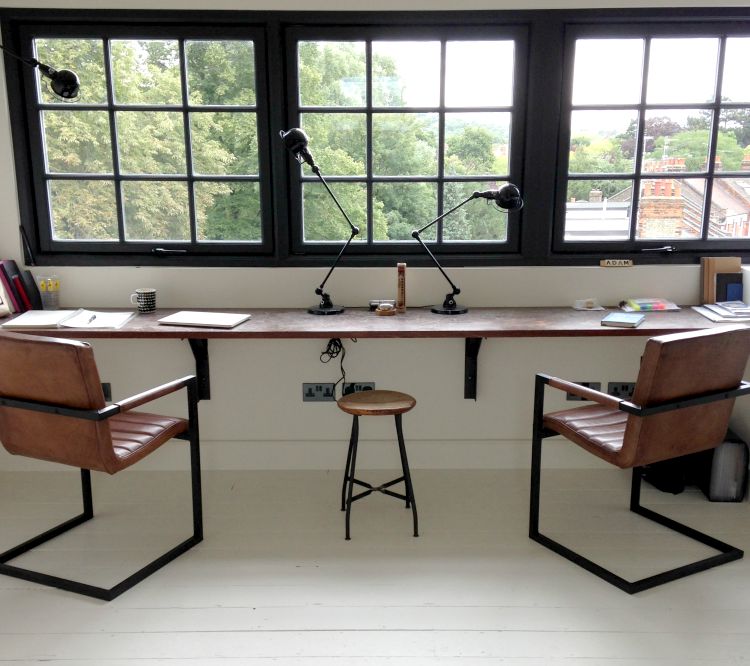 Image Source: MadAboutTheHouse.com
If you have an office that has an added touch of style and great to work from, we would love to hear about it in the comments below.
Main Image Source: Pinterest