Monaco, a highly sought-after location for successful business owners, families and celebrities like tennis champion Novak Djokovic, is known as one of the most expensive housing markets in the world.
Located between the Mediterranean Sea and the Southern Alps, the Principality's proximity to both the water and the mountains is one of the main selling points for Monaco real estate.
Real estate in Monaco offers many conveniences, as well as luxuriousness and a beautiful setting, however. According to CNN, Monte Carlo is one of the healthiest cities to in which to live, ranking third just after Denmark and Okinawa in Japan.
---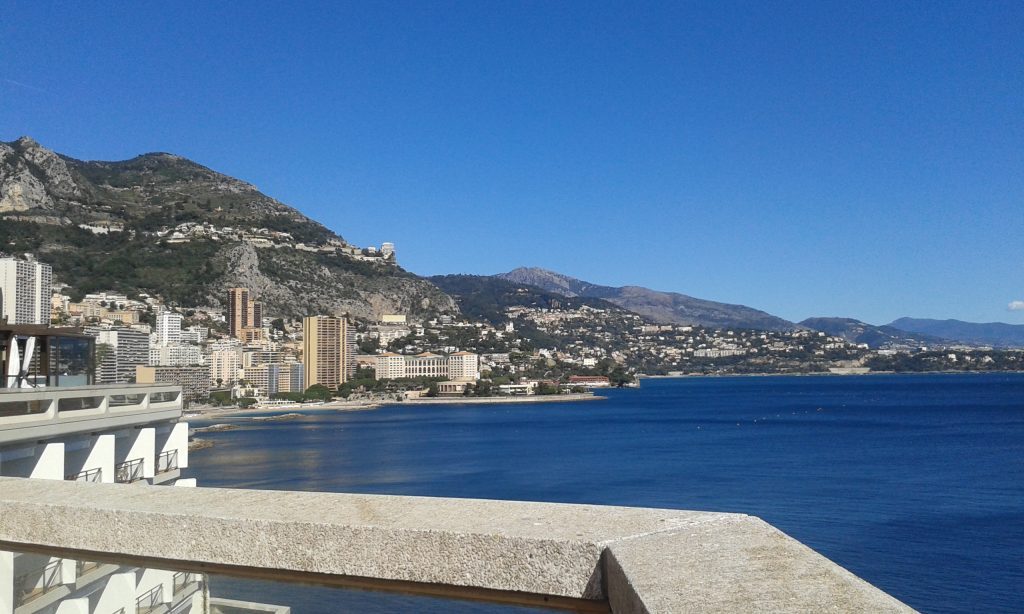 ---
With crime at an absolute minimum, an exceptional schooling system – with 7 nursery and primary schools, one secondary school, and one lycee (college) – as well as the beautiful Mediterranean climate that allows most days to be spent outside, the exclusive European Principality is an ideal place to raise a family.
It could be argued, then, that properties for sale in Monaco practically sell themselves; there are, however, many ways that you can bring your property into the 21st Century to optimise its value, and boost its allure to prospective buyers.
We look at a property that was recently sold by La Costa Properties Monaco, a leading Monaco real estate agency, before presenting currently available properties, to illustrate the best ways to increase the value of your Monaco property.
---
Growing Demand for Modern Properties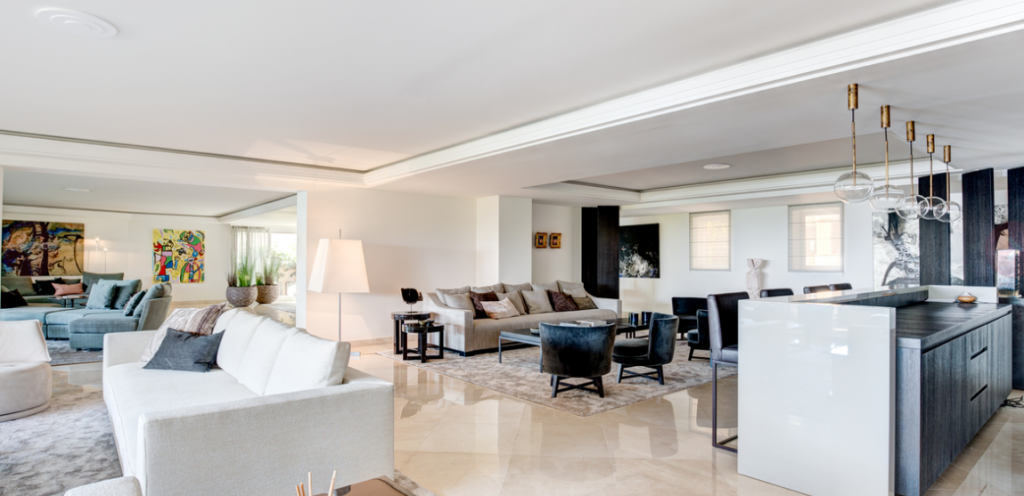 ---
Modern properties with stylish floors, enormous windows that allow daylight to brighten up the space, and contemporary furnishings make a greater impact on potential buyers.
Open-plan designs and minimalist layouts enhance the features of the properties and promote the idea of clean living.
Many of the properties offered for sale with La Costa Properties Monaco have been modernised to attract as many prospective buyers as possible. Each of the examples utilises modern styling to different effects.
---
Rare Apartment near Larvotto Beach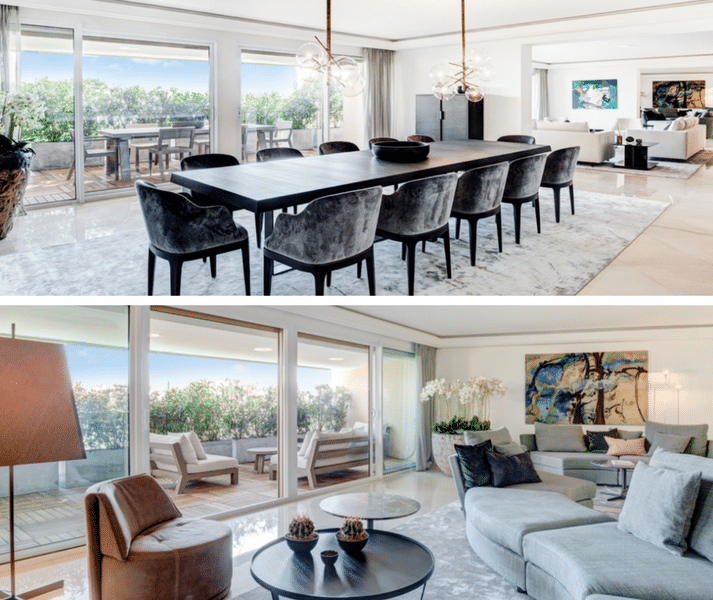 ---
La Costa Properties Monaco recently closed the deal on a rarely seen huge master apartment. The property is ideally set between the Casino and the Larvotto beach, in Le Mirabeau – one of the most prestigious buildings in the Principality – with a swimming pool, pool house, sauna, fitness and 24-hour security service.
---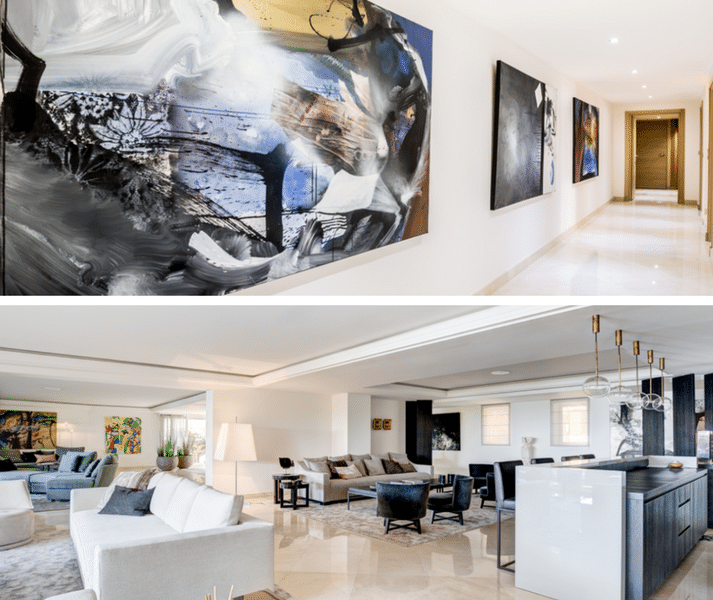 ---
This luxurious duplex apartment was entirely refurbished in refined contemporary style to make it more appealing for potential buyers. The open-plan layout enables large furnishings to be put to best use, including a 12-person dining table and various large sofas. Simplicity was key in this property.
---
3-Room Apartment in Monaco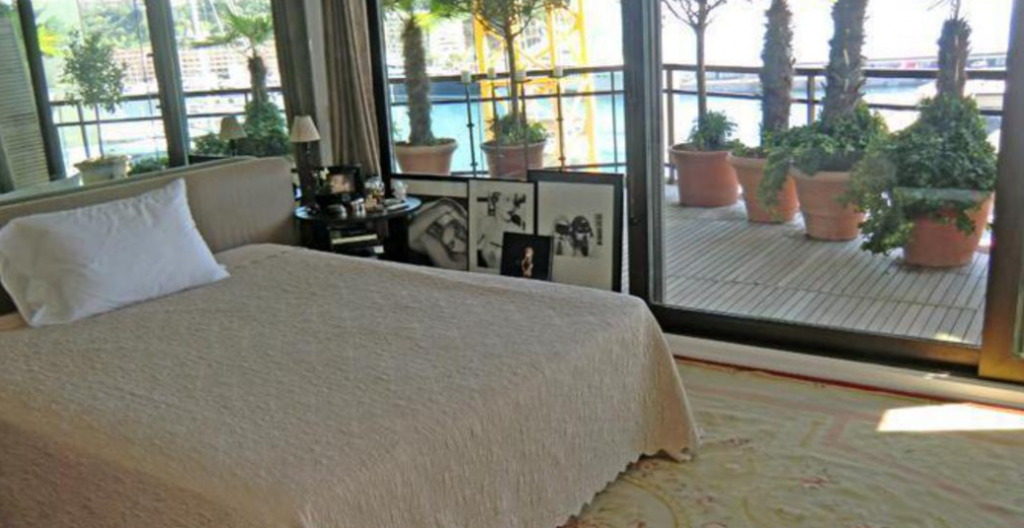 ---
Near the Place des Moulins, set in a building with security service, this 3-room apartment in Monaco is entirely refurbished and overlooks Larvotto beach.
---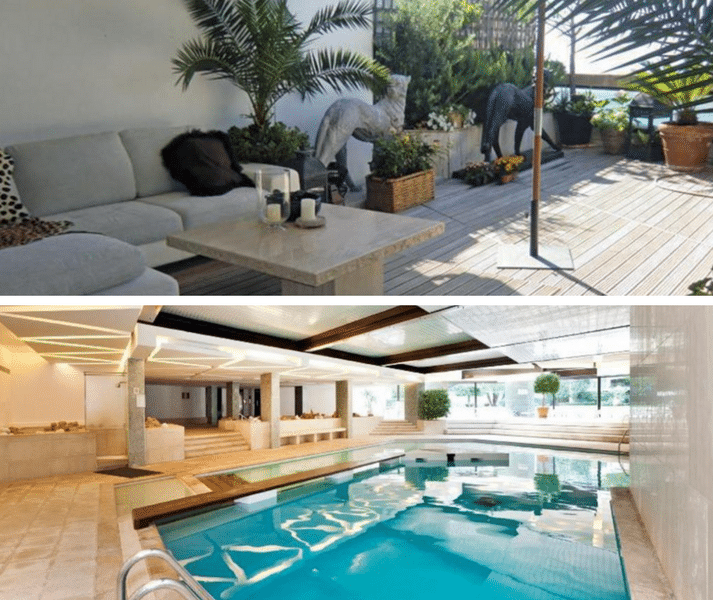 ---
Listed for sale, it benefits from panoramic views of the Mediterranean Sea, Cap Martin and the Principality. The new modern floors, luxury bathrooms and coherent interior design give this property a unique kind of charm that would attract young couples especially.
---
Bourgeois Apartment overlooking Monaco
---
Located in the Jardin Exotique area, this spacious 6/7-room apartment with a private entrance is set in a bourgeois building. The 200sqm apartment was entirely refurbished and furnished in order to make it more appealing for potential buyers.
---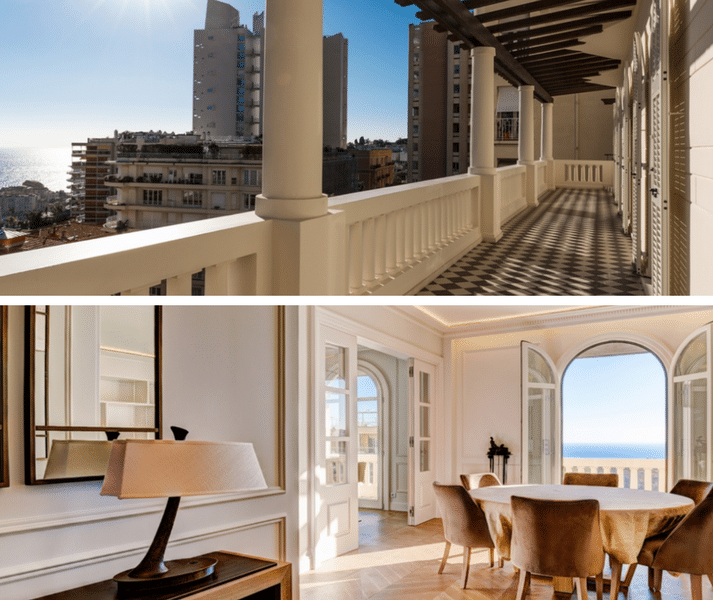 ---
It boasts high ceilings, beautiful volumes, and a wrap-around terrace. It also benefits from beautiful views of the sea and the Rock of Monaco.
The highly modern open-plan kitchen, as well as new luxury bathrooms and exclusive furnishings, upgrade the property significantly.
---
Transformation of a Traditional Nicois-Style Apartment in Nice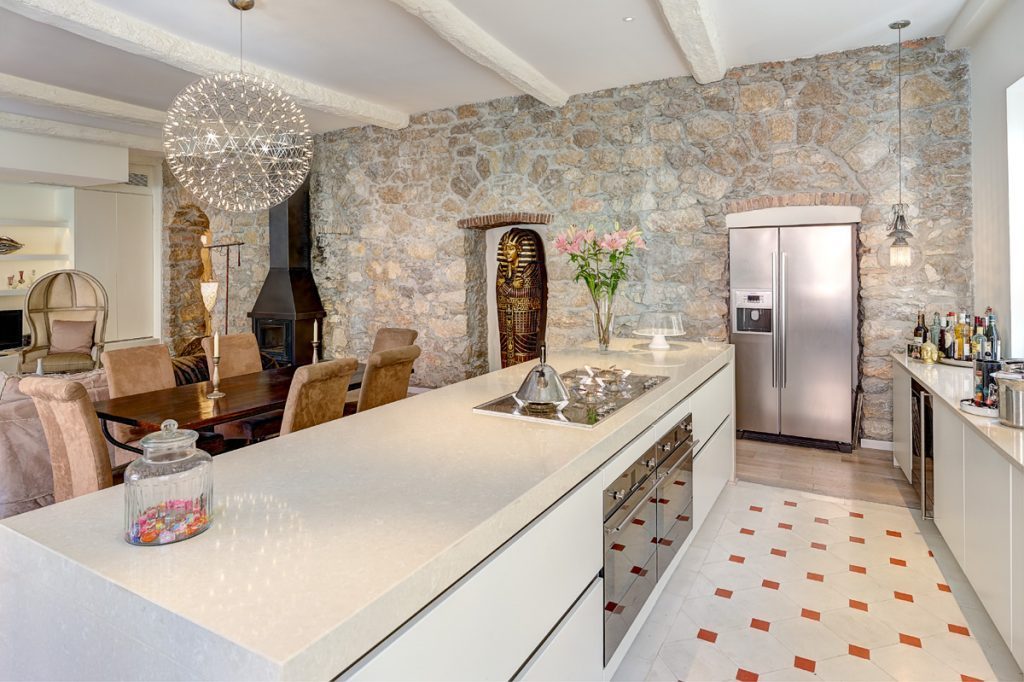 ---
Mark Howorth, of Callender Howorth, is a top London interior designer of luxury living spaces in the United Kingdom and the Côte d'Azur.
He enjoys spending time on the French Riviera and recently renovated his traditional Niçoise-style apartment just off Garibaldi square in Nice.
---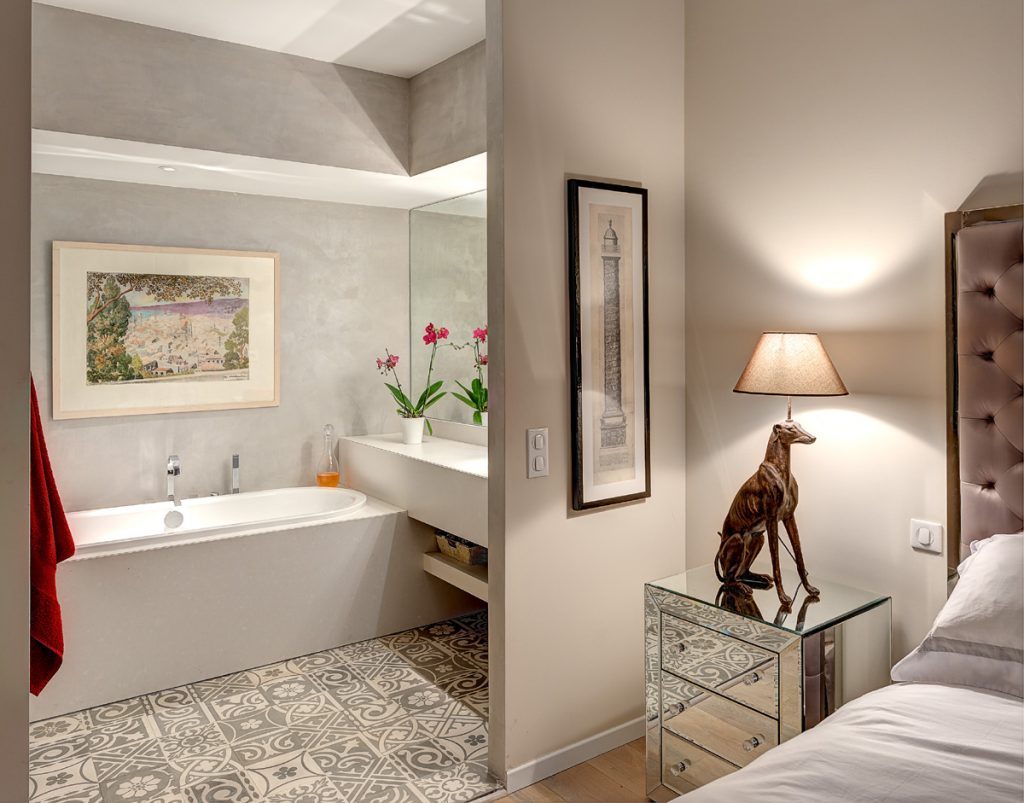 ---
According to Mark, refurbishing your property can significantly increase its market value – in his case by €250,000.
"Creating comfortable and exciting homes on the Côte d'Azur is really satisfying as many places have stunning original features. Stone walls, vintage fireplaces, Frescos and Niçoise tile are abundant and enable me to really work on the character of the space. By adding excellent lighting, modern finishes and eclectic furniture the results can be stunning.

I did this renovation on Rue Bonaparte last year. The apartment had not been renovated in over 40 years and it looked very tired and was subdivided into small rooms. I opened up the main living space to create one large open plan living / kitchen and dining area – a perfect place to entertain.  I also completely remodelled the bedroom and bathroom areas to create two bedroom suites with en suite shower and bathrooms.

Purchase price:

€420,000

Renovation:

€80,000

Final market value:

€670,000

I hope that you will agree that the before and after photographs say it all…"
– Mark Howorth
---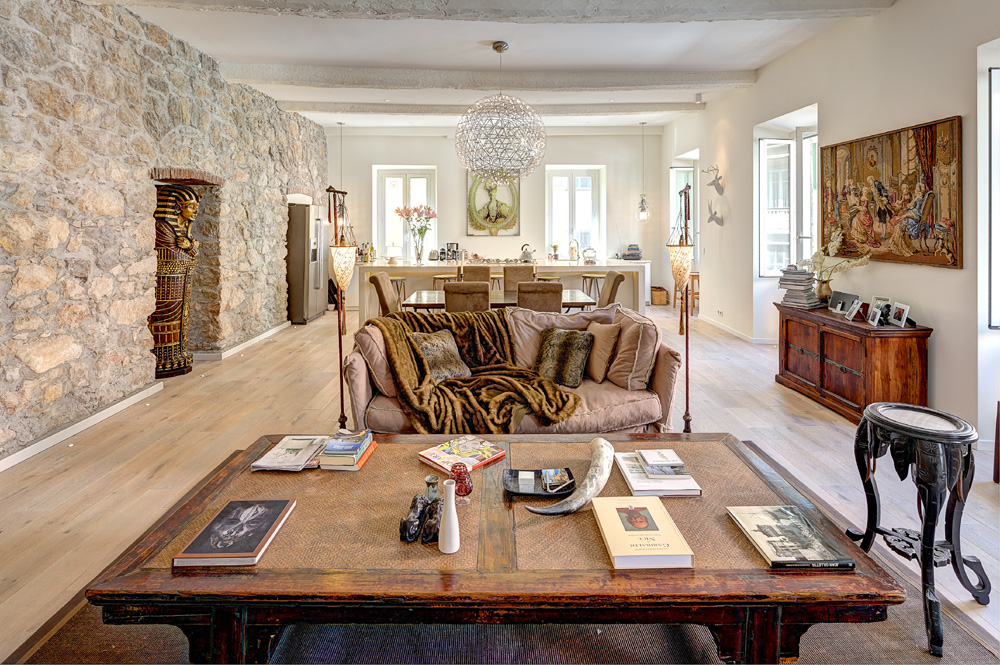 ---
Investing in a Monegasque property is and will remain a good investment. According to the Government's statistics office, property value in the Principality rose to a record price of €41,420 per square metre last year – almost twice the value of a luxury home in London.
Thus, refurbishing your property is by no means an unnecessary treat; when well planned, its increase in value will exceed the investment made and allows you to sell your real estate at a profit.
---