Your bedroom is where you go to relax, get some sleep and get ready in the morning.
Many people overlook the design of their bedroom as they don't usually have guests come to have a look. Of course, you should never overlook the design of your bedroom because this is your room and you should make sure that you are comfortable there.
Here, we are going to give you some tips on how you can make your bedroom look amazing. This includes things like choosing a big bed to fill the room and only opting for a calmer colour palette rather than a bold one.
Keep reading to find out more about making your bedroom look amazing.
Choose Calm Colours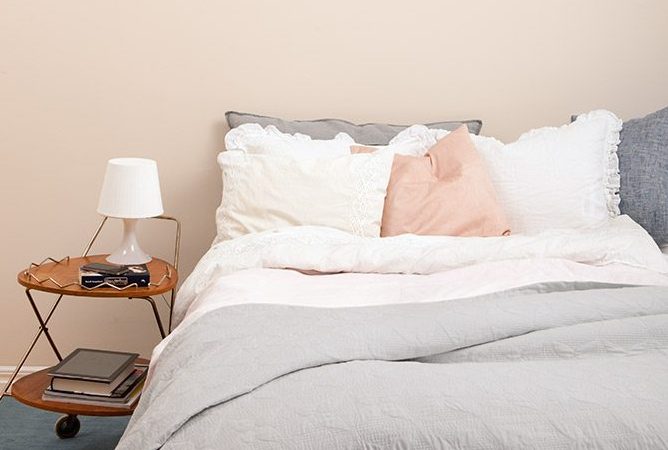 Image Source
If you want to be able to relax in your bedroom, then you should think about choosing some subtle calm colours for the walls. Never go bold with your colour palette as this is only going to make your bedroom more energetic when you use it to sleep.
Think about using blues, creams or browns for a luxurious, beautiful design. Take a look at some of the calmer colour palettes online and see if there are a few colours that stand out for you. Once you have your colour scheme, you can go about choosing your furniture and painting your walls to match.
Choose A Big Bed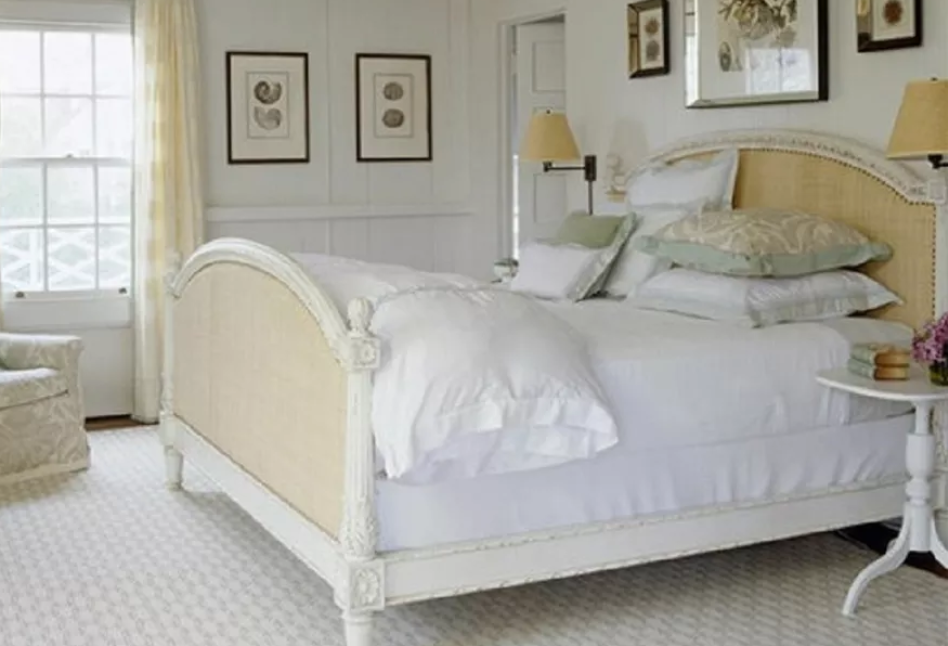 Image Source
The bed is the most important part of the bedroom and so you should make sure to make it appear to be the main feature. Think about getting a bed that is quite large if you have the space for it in your bedroom.
Even if you don't need a huge bed, you will find that having the bed fill the room will make it look amazing. Make sure that you get a great looking set of bedding that goes with your décor.
Try to keep the colours similar and fill your bed with cushions. Some of the most luxurious beds have cosy throws and lots of cushions adding to the overall aesthetic.
Choose Perfectly Fitting Curtains
When it comes to choosing curtains for your bedroom, the golden rule is to always measure the space. You should never invest in a set of curtains that are too short for your window as they are only going to make your room look disjointed and messy.
For the amazing aesthetic that you are going for, order some made to measure curtains from https://curtains.com/ and because they have a huge variety of colours and patterns you will definitely find something to match your bedding.
With some great curtains, you can keep the sun out on those days when you want a bit of lie in and you will make the room look amazing.
Choose Storage Space
Although storage might not be on your mind when you are trying to decorate your bedroom to look amazing, you will find that you need to have a place to store your things.
Without adequate storage, you might end up having to leave your things in a messy way on the floor on top of your wardrobe and this can ruin the aesthetic.
Think about investing in a set of drawers or get a bed with storage built in underneath. Storage is really important so make sure to consider this when designing your bedroom in order to make it look beautiful.
Choose A Soft Rug
Our final tip for those who want to make their bedroom look amazing is to add a nice rug to the floor. Some of the most popular rugs right now are those which have a sort of shaggy texture and they can really add to the look of your bedroom.
The great thing about choosing a rug for your bedroom is that you don't really need to worry about spilling food or anything on it unless you have breakfast in bed every weekend.
This means that you can go for a nice white rug and not have to worry about it getting ruined. Get yourself a rug and you will find that it adds to the overall look of your bedroom.
Final Verdict
If you are planning on redecorating your bedroom, then you should think about trying out some of the ideas that we have given in this article. Make sure that you choose your colour scheme wisely and don't make your bedroom very busy.
You should also try to match all of the different aspects of your bedroom to the colour scheme if you want to make it look beautiful. Think about adding a nice soft rug to the floor and getting some new curtains that fit your windows perfectly.
Make sure to take all of the tips that we have given you on board and you should be able to create a beautiful bedroom that you will love spending time in.