Round dining tables are becoming increasingly popular as more people are investing in smaller properties around the country.
These dining tables come in many different sizes and materials and can look really good in a well-decorated dining room or kitchen.
There are many benefits to choosing a round dining table including the fact that your guests feel a lot closer when eating and that there is more space when it comes to getting in and out.
Here, we are going to give you five reasons to choose a round dining table. Keep reading to find out more.
Great For Small Spaces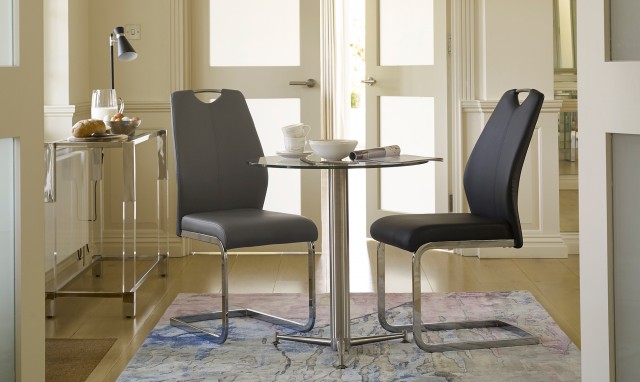 If you have a relatively small home, then you might not even have a dining room. Of course, this doesn't mean that you can't have somewhere to eat with your family – you just need to use your space wisely.
Round dining tables are one of the best solutions for small spaces as they can easily fit into the space while still allowing for many people to sit around them.
If you have a read of the recent article by Fishpools.co.uk, you'll see how round tables can be a great idea for enabling a dining table to fit into a small space.
Guests Feel More Intimate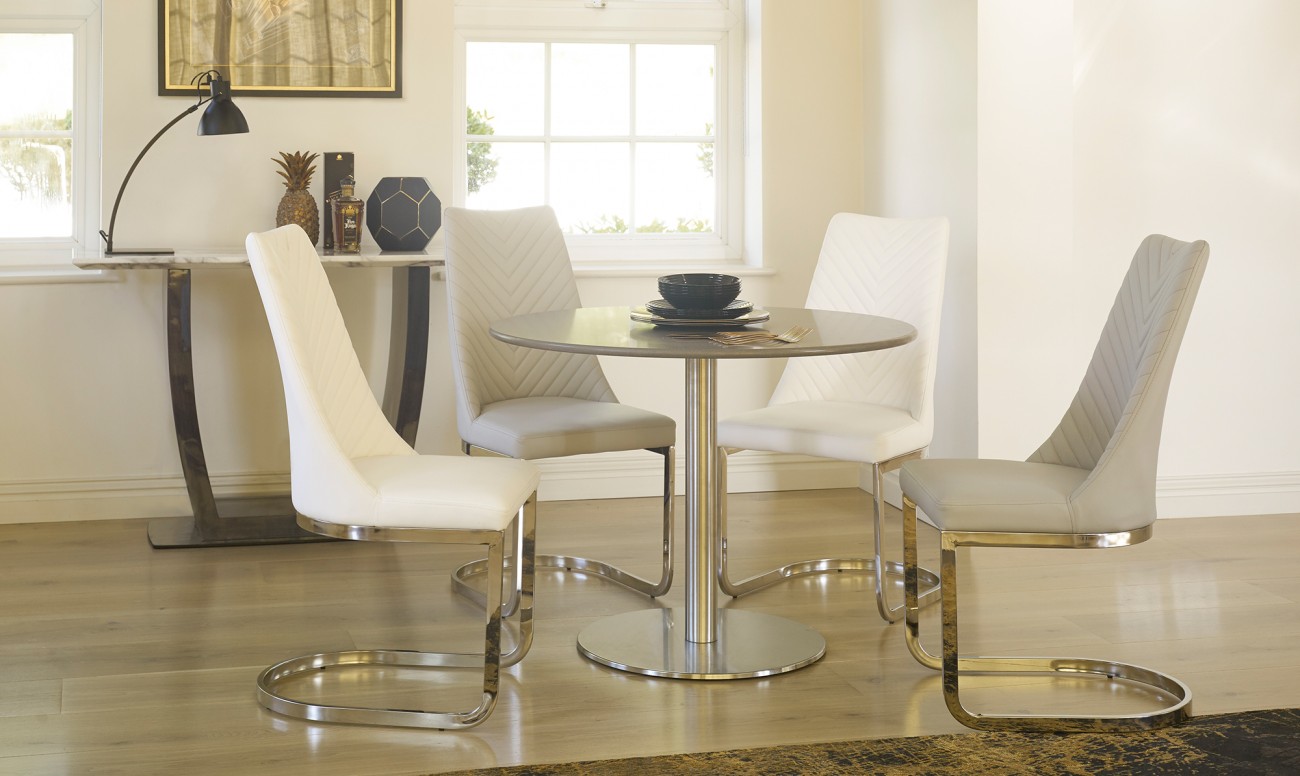 When you have a large rectangular dining table, it can be hard for your guests to chat with each other when they are at either end.
This is why a round dining table is a much better solution for those who want to have intimate dinner parties where their guests are free to talk to whoever they want rather than just who is beside them.
Don't worry though because the proximity of your guests won't affect the space that they have when eating due to the shape of the table. Round dining tables are great for allowing that extra space for each person to eat comfortably.
More Space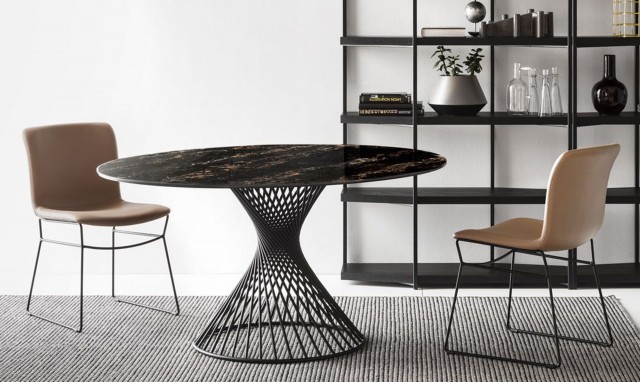 How many dinner parties have you been at where you have to constantly move or ask someone to move to let you in and out of the table. This is because the shape of rectangular dining tables often means that people have less space around the table and they have to move in or out to aid others.
This is where round dining tables come into their own as guests often have a lot more space and there are no awkward corners to have to manoeuvre around. If you find this problem annoying, then you might be someone who needs to invest in a round dining table.
They Are Stylish
Another great reason to choose a round dining table is the fact that they are very much in style right now. If you are someone who likes to keep up with interior design trends, then you will know that many people are opting for round dining tables to add to the overall décor of their dining room.
These round dining tables look amazing when made out of glass but can also impress when made out of solid wood. If you are looking for a stylish new addition to your dining room or kitchen then you should make sure to opt for a round dining table.
Great for Games
The final reason that you should choose a round dining table is the fact that they are actually great for playing games on. Sometimes when playing a game on a rectangular dining table, players can be very far away from each other and they have to stretch or move to place items on the game board or pick up a card.
With a round dining table, you can ensure that everyone playing is close to the middle of the table and they are able to play the game with ease. This is especially helpful on big days such as Christmas where your family might be more likely to be playing a few board games.
Think about what you use your dining room table for and consider the fact that you might benefit from having a round dining table that you can play games on.
Final Verdict
There are many benefits to choosing a round dining table. This shape of tables are a great solution for those with a small home and they make dinner parties a more intimate affair without having to make extra effort.
On top of this, with a round dining table you can bring your family together and encourage them to play games encouraged by the shared centre space of the table.