The conservatory could be one of the most pleasant rooms to sit in, with garden views, plenty of light and a bit of an escape from the rest of the house.
However, many of us don't quite treat it with the respect it deserves. It can be an integral part of the house, the perfect spot in the home to relax. Yet, so many of us avoid it because of the cold, or the fact that we just dump junk in there.
In today's day and age we need to utilise our spaces more than ever, especially when it comes to relaxing. During a time when the likes of depression, anxiety and alcohol addiction are rife, having a space to recover and relax is essential for improving mental health.
So, stop treating your conservatory like a garage or an attic, and consider these tips to completely transform your conservatory into a safe and relaxing haven…
Use tranquil colours
It's likely there won't be a huge amount of wall space in your conservatory, but the space you do have should utilise more calming and tranquil colours.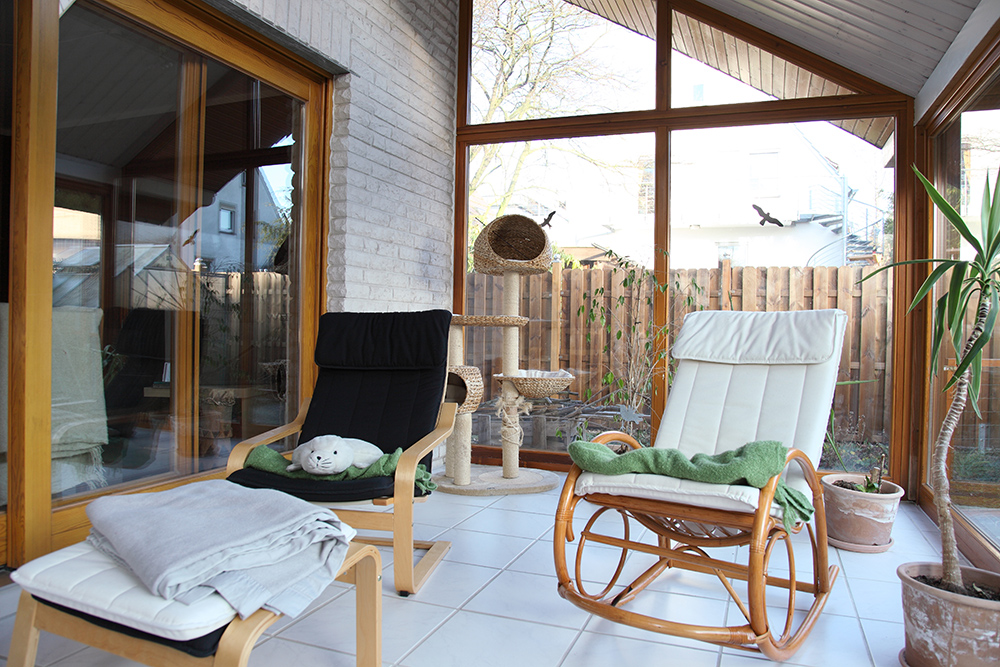 Pastel shades, as well as beige, creams, as well as blues and greens can all offer a calming element, particularly with the garden outside surrounding it.
Make sure you've got the heating right
Heating a conservatory can be tricky. In the summer it can get too hot and in the winter it can be far too cold, which makes the appeal of relaxing there pretty low.
However, there are plenty of tips out there to heat your conservatory effectively, as well as keeping it cool in the summer. Temperature really is key, otherwise you're going to feel rather uncomfortable.
Don't skimp on furniture
Comfort is paramount, but so many of us see the conservatory as a bit of an afterthought, purchasing cheap, uncomfortable furniture that we end up not being able to bear sitting on.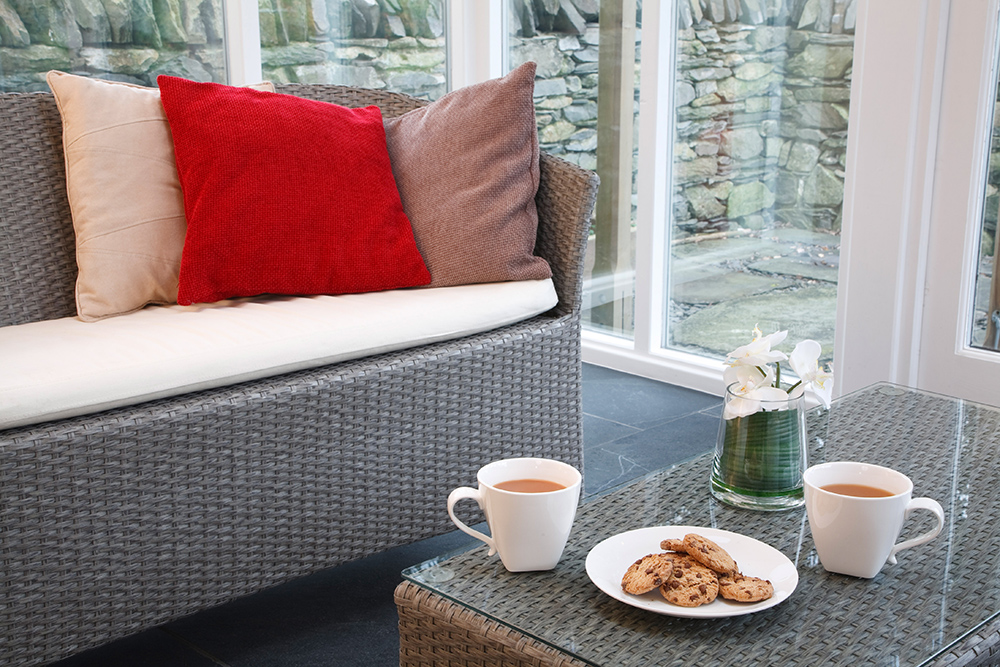 Invest in your furniture in a conservatory in the same manner you would a living room, that'll make it more appealing to sit in, and a better room to go and escape to when you want to take a few hours to yourself and improve your mental well-being.
Choose some nice blinds
If you're looking to make it an escape, then it's important to block out the world, particularly in the winter when it's cold and the weather is miserable.
Blinds will not only look pretty and allow for you to use it as a place to cocoon yourself in, but they'll also work to keep the heat in during the colder months, as well as making it that little shadier in the summer if you need it.