Are you hosting a Christmas party and struggling with ideas to make your home feel festive, or does your home simply not feel Christmassy?
If you're struggling with the 'most wonderful time of the year', we're going to show you 10 easy ways to get that festive feeling within you home:
1) Go Festive with Foliage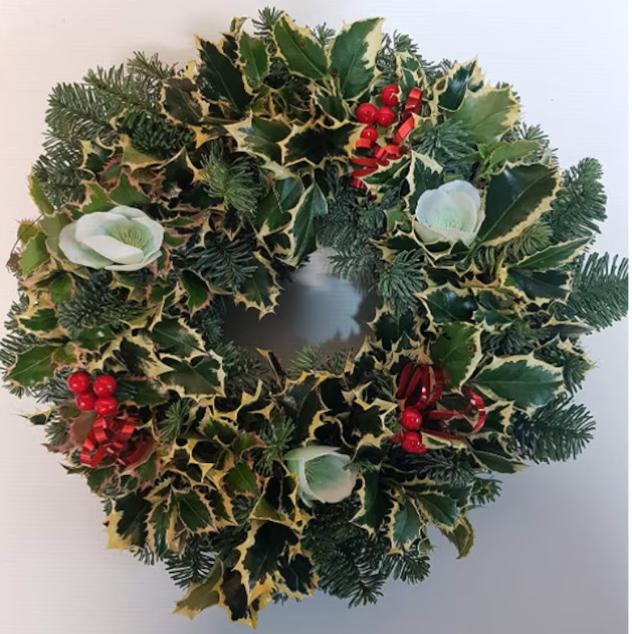 The first thing you and your guests will see when approaching your home is the front door. Therefore, what better place to hang a Christmas wreath made of foraged foliage such as holly, pine cones and berries. They can also be made into great table settings and decorations. The Woodland Trust has a helpful article on Foraging for natural Christmas decorations, if you want to give it a try.
Fresh Real Christmas Variegated Holly Wreath from pickapetalortwo on Etsy UK for £29.99.
---
2) Drape Festive Fairy Lights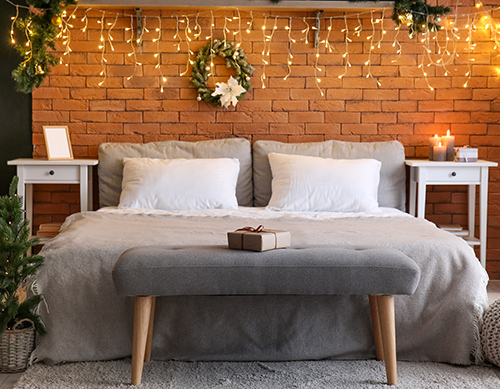 'Deck the halls' with strings of Christmas lights. Don't stop at just covering the Christmas tree, as twinkling lights are a must when setting the perfect Christmas vibe. Decorate the mantelpiece, around the windows, around doorways, in the living room and even in the bedroom.
You can buy similar lights for £30.00 from Lights4fun.
---
3) Make a Magical Mantelpiece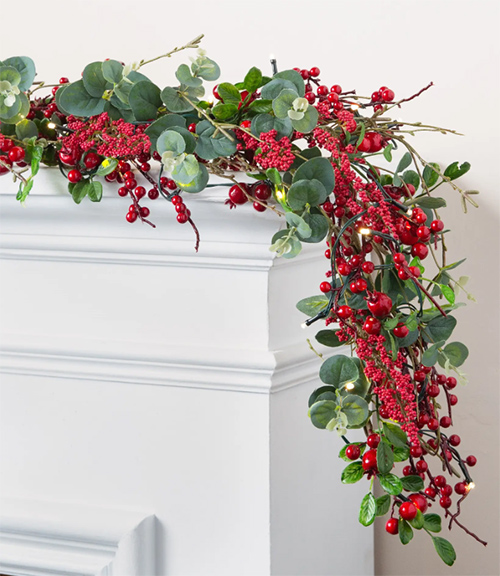 The fireplace is often the focal point of the living room. Covering your mantelpiece in decorative garlands to bring the outside in (natural foliage as described above looks great), or by adding a sparkle with Christmas lights really brings the mantelpiece into focus. To be honest you can place anything Christmassy that will fit onto the mantelpiece, from ornamental nativity scenes, candles, stockings and plants – Poinsettia's go particularly well this time of year!
Mixed Berry Festive Foliage from Balsam Hill for £139.00.
---
4) Fluff up Some Comfy Cushions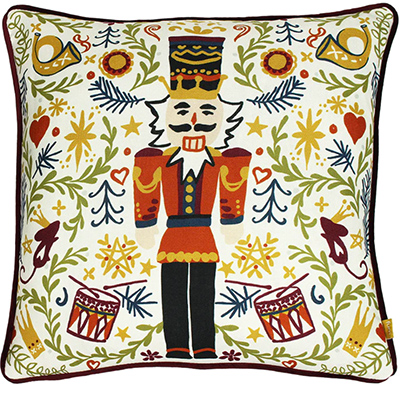 Interior designers use cushions all the time to add a cosy feel within the home. And you don't have to buy a whole new cushion, as there are plenty of separate Christmas cushion covers to buy on the high street and online. Christmas cushions can be scattered on sofas, armchairs, and window nooks, and don't forget they will look great as an added touch to your bedrooms too.
Nutcracker Christmas Cushion £13.00 from Furn. Home + Style.
---
5) Accessories with a Thoughtful Throw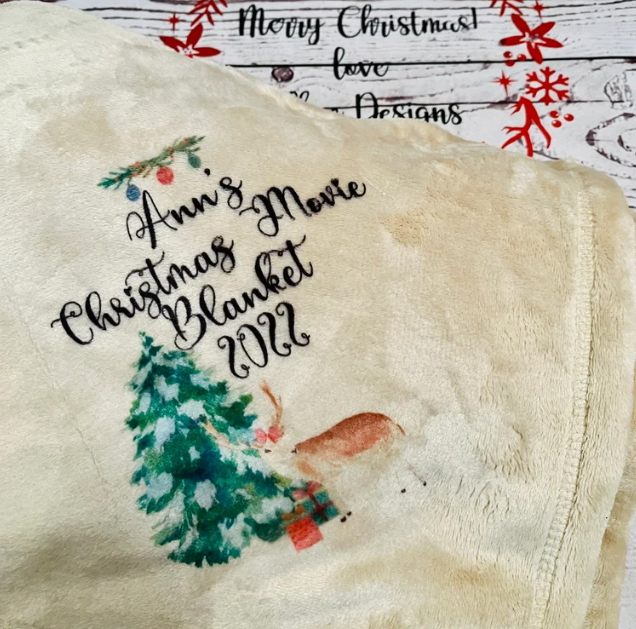 A cute Christmas throw will add texture and colour to your sofa and surroundings, and they're perfect this time of year at keeping us snug and warm, especially from the winter chills. Here at Interior Desire, we feel the best Christmas throws are ones that have had a bit of thought put into them, in particular ones that show loved ones how much they mean to you.
Personalised Christmas Movie Blanket £15.00 From AlbeeDesignsShop Etsy UK.
---
6) Crunch on Christmas Candy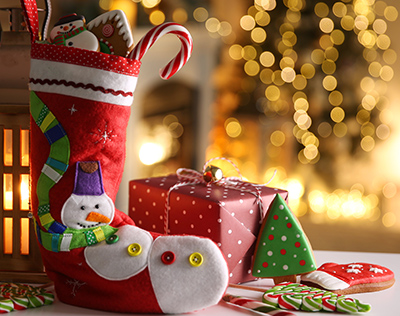 Candy canes create the perfect Christmas look, especially hanging from Christmas trees. And don't forget to fill up bowls around the house with chocolate candies, and stuff the stockings full too. However, try to resist eating them all before Christmas!
Candy Canes can be purchased from most UK supermarkets between £1.00 – £5.00.
---
7) Signature Scents at Christmas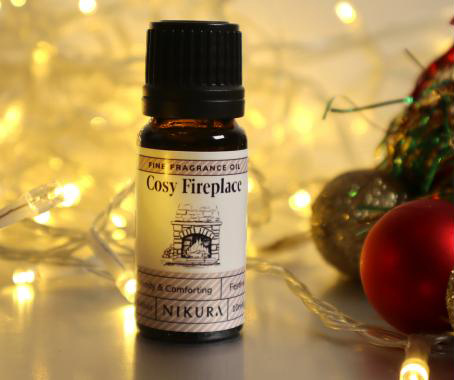 The familiar smells of Christmas can instantly transport us back in time, from Nutmeg, Peppermint, Ginger, Orange, Cloves, and Cinnamon. Amongst many others, these scents each magic up memories of food and drink at Christmas time. Pine on the other hand smells of Christmas trees, but what about the enticing and relaxing smell of a cosy fireplace! We often associate this smell and image with Christmas, but not everyone is lucky enough to have a fireplace in their home. Why not reproduce these comforting scents by adding a few drops of 'Cosy Fireplace' essential oil to some homemade potpourri. *
Cosy Fireplace essential oils from Nikura online store for £1.99.
---
8) Decorate with Christmas Candles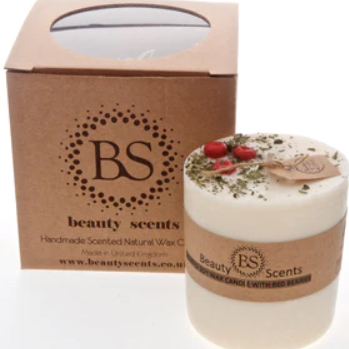 Candles produce a beautiful glow, which is hard to replicate using lights. When placed on the dining table or Mantelpiece, they add a special feel within the home. That is particularly comforting this time of year. We recommend using soya based candles, as paraffin based candles are bad for your health.
Beautyscentscandles.co.uk Sustainable sourced Medium Scented Soy Candle with Red Berries £19.25. *
---
9) Make Crafty Christmas Memories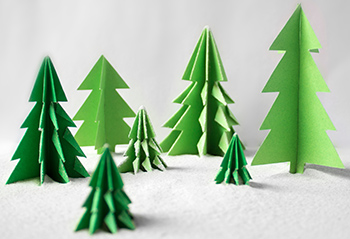 Craftwork is a great way to pass the time with children, and a lot easier on the budget too. Origami Christmas decorations are a particular favourite of ours and were invented by the Japanese approximately one thousand years ago. Origami is a great skill to learn, but if you find it too complicated for young children or they do not have the patients, paper chains and cutting out snowflakes is just as fun.
The Spruce Crafts have a number of free Origami Christmas templates here.
---
10) Add a Christmas Decorative Duvet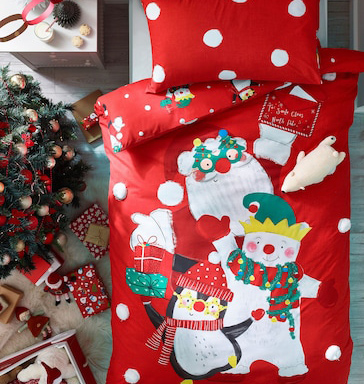 Duvet sets are a must when it comes to nailing the Christmas vibe in your child's bedroom. From the much loved Santa designs to Christmas cartoon wildlife and cute snowmen, it all adds to the magic of the room. Don't stop there, add to the fun by going all out with a faux Christmas tree and fairy lights. Your child will love being in their own little Christmas grotto.
Santa Duvet Cover and Pillowcase Set with Envelope for Letters to Santa from Next for £22.00 – £40.00.
---