If you're looking for ways to breathe new life in to a small or crowded space, new wall tiles can be a very effective solution.
Bathrooms and kitchens are often amongst the smallest rooms so choosing the right wall tiles to maximise your space is key.
There are a lot of factors to consider when choosing wall tiles to brighten up a space. Size, colour, finish, formation and even grout colour contribute to how large and airy a room feels.
Use these clever wall tile tricks to make any room appear bigger and airier
We've put together a guide of important considerations to inform your decisions when choosing tiles for your space.
Use high-gloss tiles to reflect light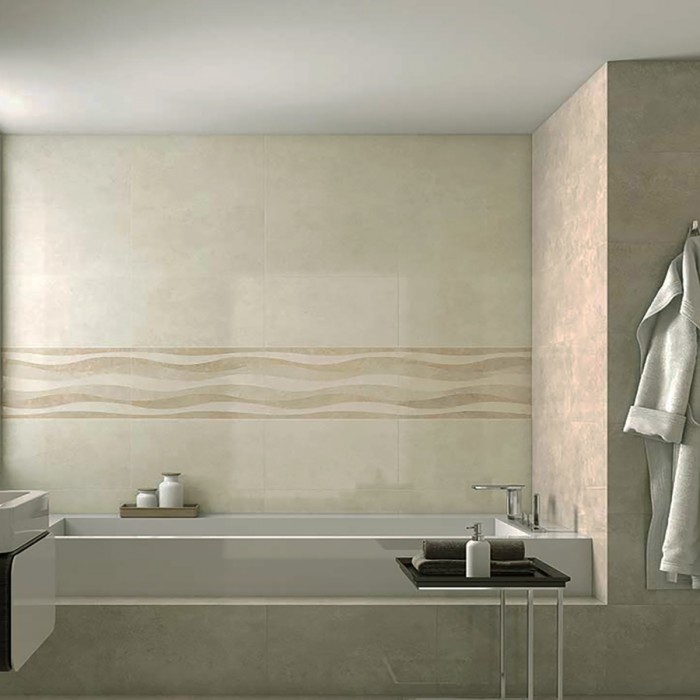 One tried-and-tested way to bring light in to a space is by creating reflective surfaces – and one of the best ways to do that is with high-gloss tiles.
High-gloss finishes are definitely having a moment in the world of interior design. As well as bringing a slick and contemporary edge to a room, they reflect light and so brighten up a space.
You can style high-gloss tiles in a number of ways to suit your home. Use hi-shine white tiles for minimalist modernity or create the wonder of an undersea grotto with multi-tonal mosaic styles.
Create visual tricks with tile patterns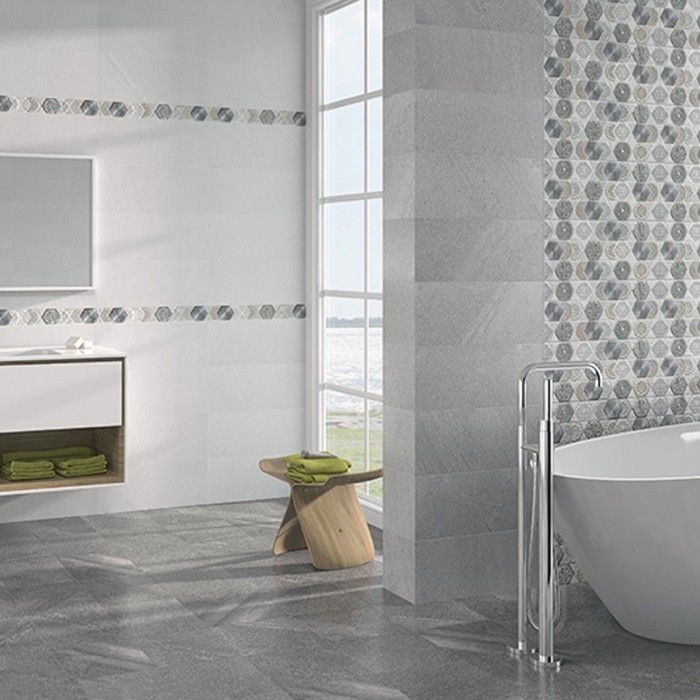 Using clever tile formations can create the illusion of light in a room.
For example, laying tiles in a chevron pattern draws the eye upwards. Laying tiles in a light-to-dark effect, with dark tiles near the bottom of the room gradually getting lighter, has a similar effect. You can even choose large feature tiles to create a column or row in the centre of a room to lengthen the walls.
Break up space with mix-and-match tiles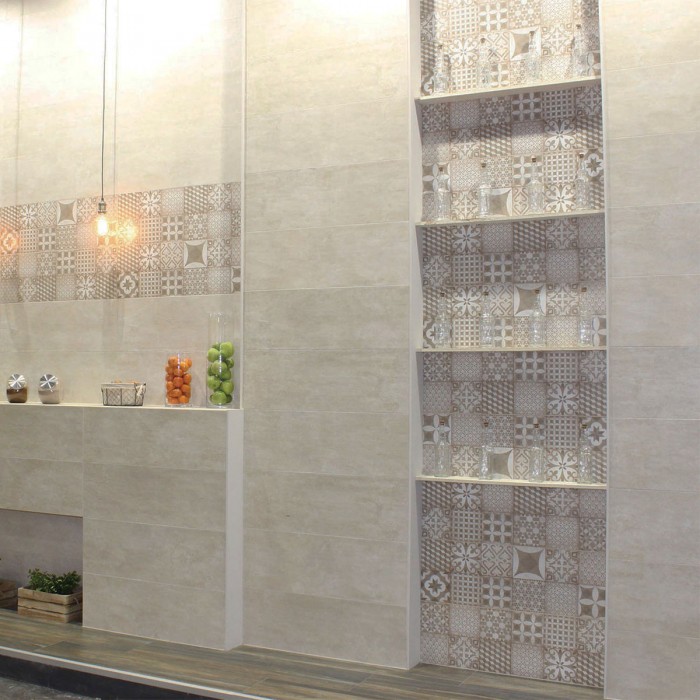 Using more than one tile design in a room is known as broken plan tiling, and it is perfect for dividing areas in a room to create the illusion of space.
Use bright, bold and even patterned tiles to decorate backsplashes, countertops and shower panels in bathrooms and kitchens. Using vibrant patterns in alcoves is an effective way to draw attention to areas in your room that often fade in to the background.
Contrast tiles with your fittings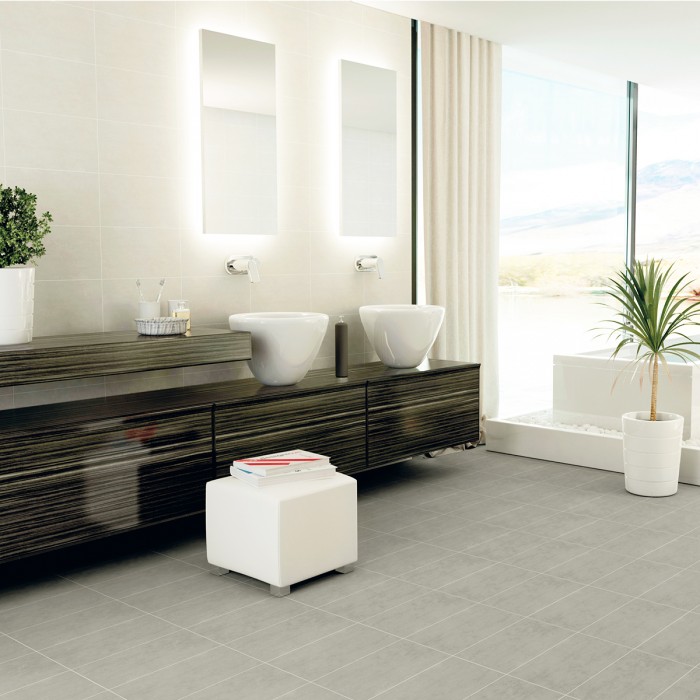 One way to make your walls and floors appear larger is by accentuating their size with contrasting fittings. Pair light and glossy wall tiles with dark countertops to make the most of your space and emphasise your surfaces.