After decades of brown, beige, white and grey in our kitchens, colour is finally back on trend!

Colour in the kitchen isn't a new concept.  It dominated kitchens between the 1930s -1950s, with bold punchy shades the focus of the earlier decades and soft, pastel tones in the latter.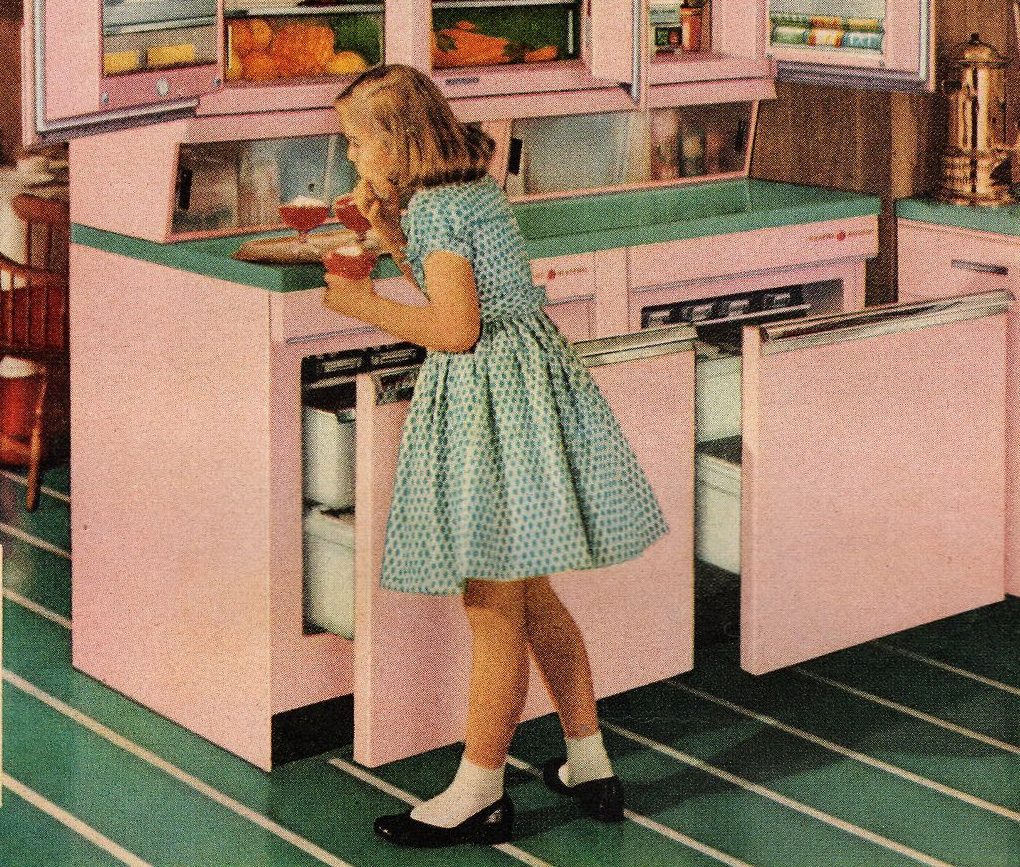 However, by the 1960s, wood became de rigueur.  Then entered beige, the new neutral of the 1990s and early noughties.   By the 2010s, we saw a dramatic shift towards minimalism inspired by Scandinavian style.  But as we approach the 2020s, the tide has turned again!  Colour is finally making a comeback.
Does your kitchen need a refresh? There are lots of brilliant ways to add colour to your home.  We'll take you through 9 methods below.
1.  Appliances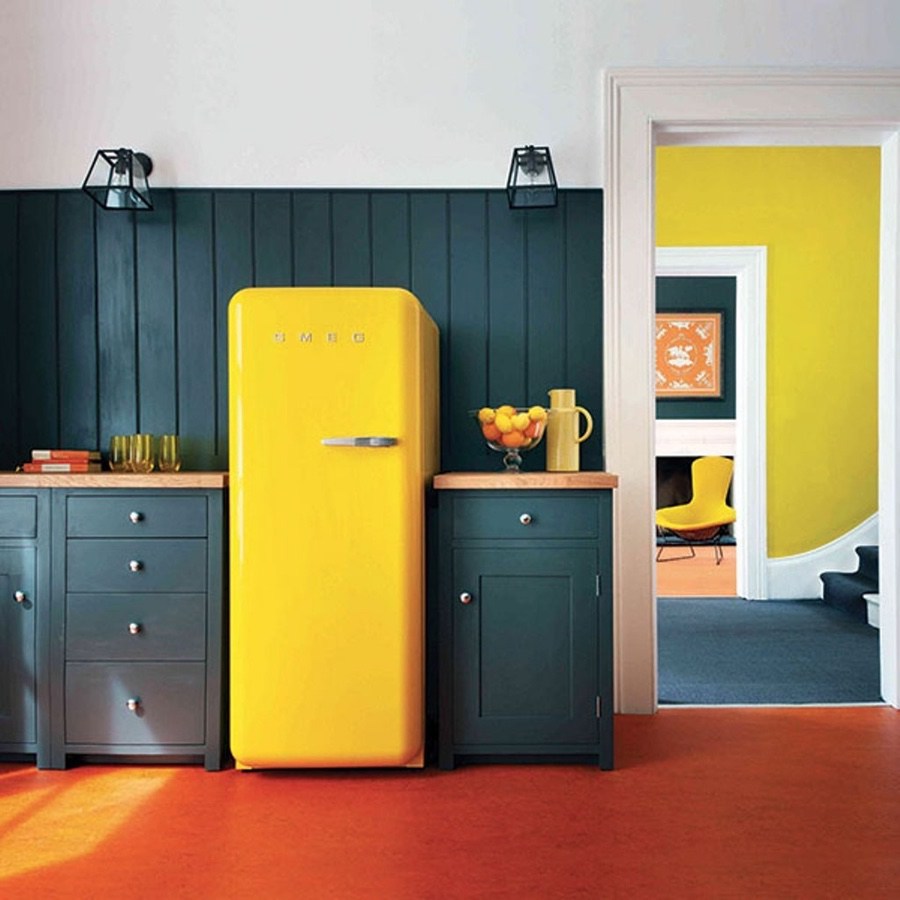 Remember when appliances only came in two options, clinical white plastic or cold stainless steel?  Now there's now a myriad of fun choices when it comes to the colour of appliances (big and small).  From large brightly coloured fridges to trendy toaster and kettle sets in pastel shades.   We love the brightly coloured retro-inspired appliances by SMEG.
2. Cupboard Doors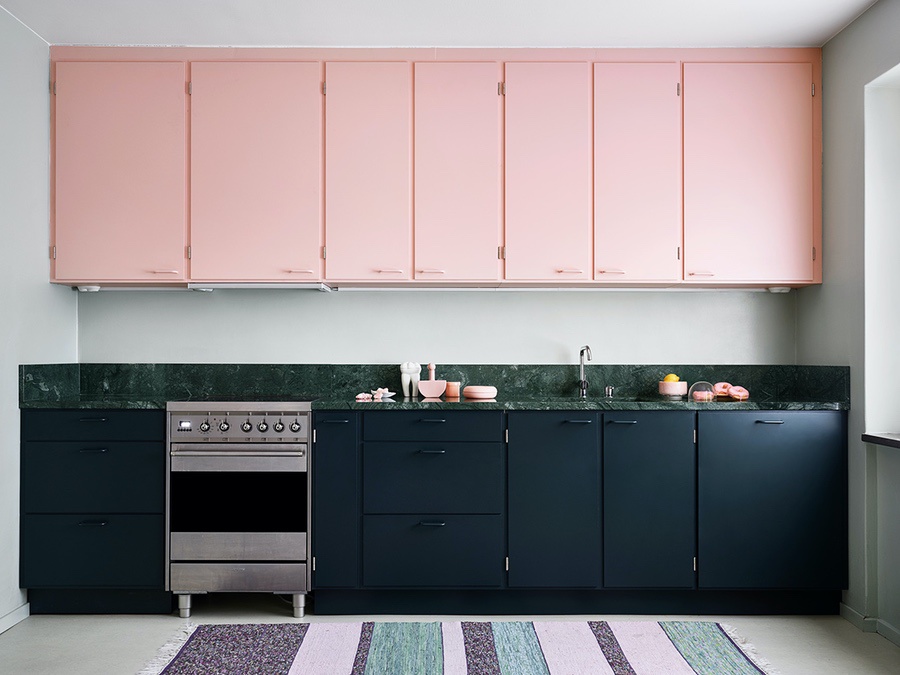 Colourful cabinets dominated kitchen design in most of the first half of the twentieth century.  Black, red and green prevailed in the 1930s and 1940s, but after World War Two, steel cabinets in candy colour shades swept across America.  This was because factories no longer needed to produce weapons for the war, so they manufactured items for domestic purposes instead.  Why not take inspiration from the postwar era and add a little retro flair to your kitchen?  We adore the colourful kitchen cabinetry pictured below, created by Swedish company FUNKISKÖK.
3. Crockery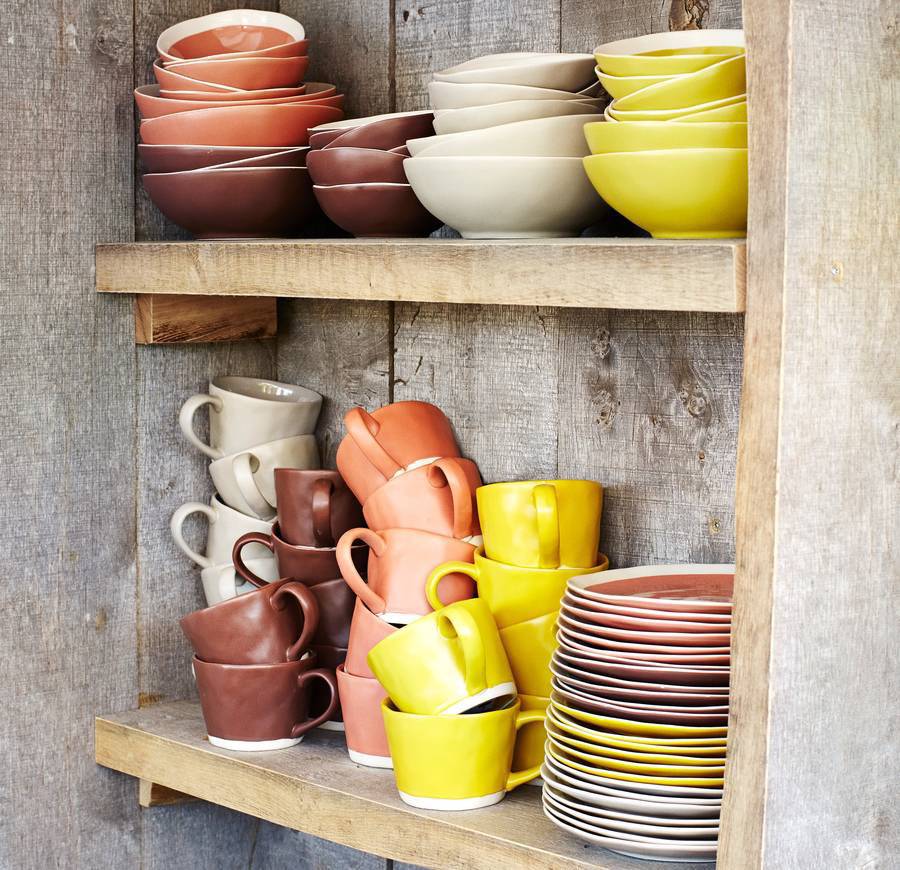 If your crockery is in need of an upgrade, choose colourful pieces and place them on display!  This is such a simple way to add a splash of colour to your kitchen when on a budget!
4.  Kitchenware & Accessories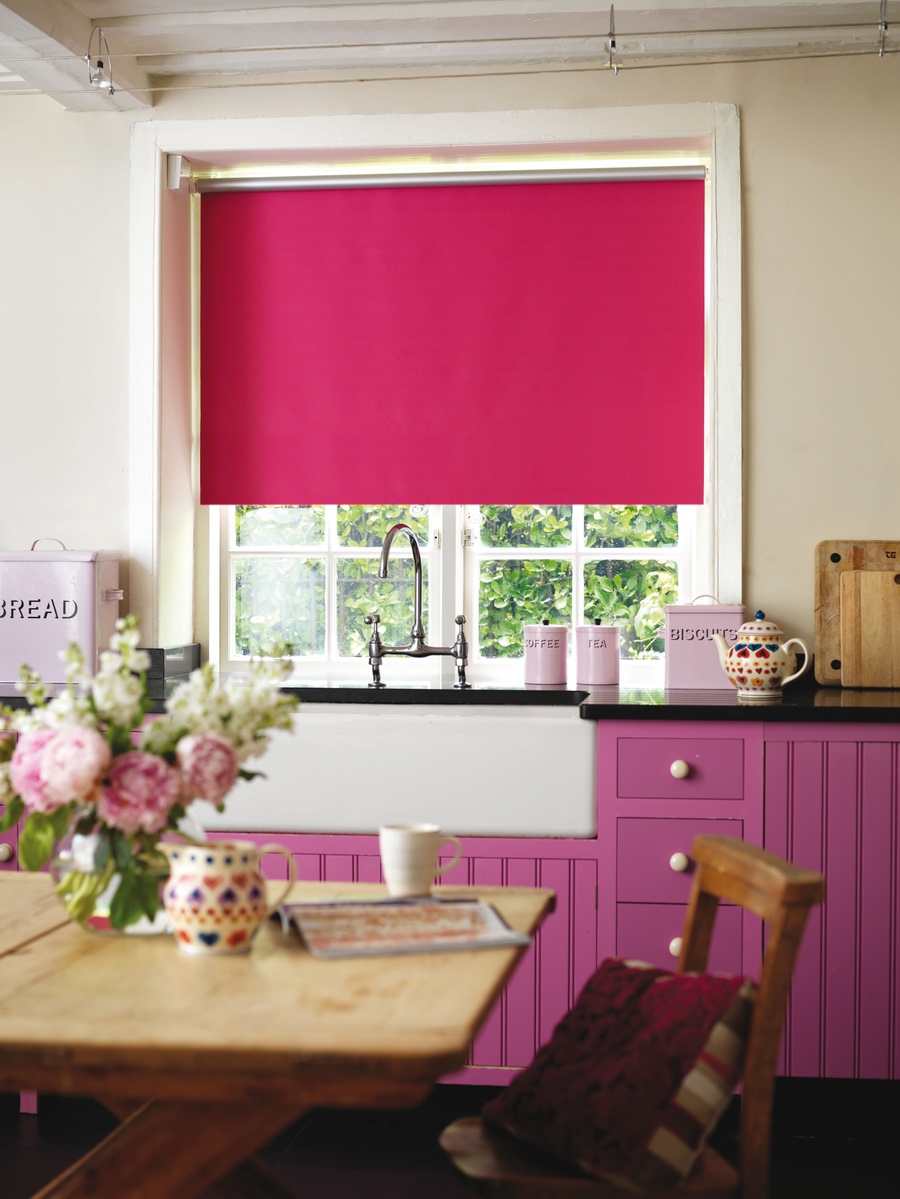 If a full kitchen refit isn't in your budget, opt for colourful accessories instead – this is such a simple and inexpensive way to brighten up your space.  Think tea coffee and sugar jars, vases and faux flowers displayed on the work surface.  Choose soft furnishings in your favourite shades and prints to liven up your space.  A new patterned blind or bold rug should be enough to make an impact in your kitchen.  We love this bright pink blind from EnglishBlinds.co.uk.
5. Splashback

Create an eye-catching focal piece by installing a coloured splashback in your kitchen.  Easy to clean, modern and available in a large number of colours and finishes, coloured acrylic sheets are a fantastic option for any homeowner keen to use their DIY skills to restyle their space.  We're currently lusting over this aquamarine splashback and dreaming of making our own using materials from Plastic Sheets Shop.
6. Paint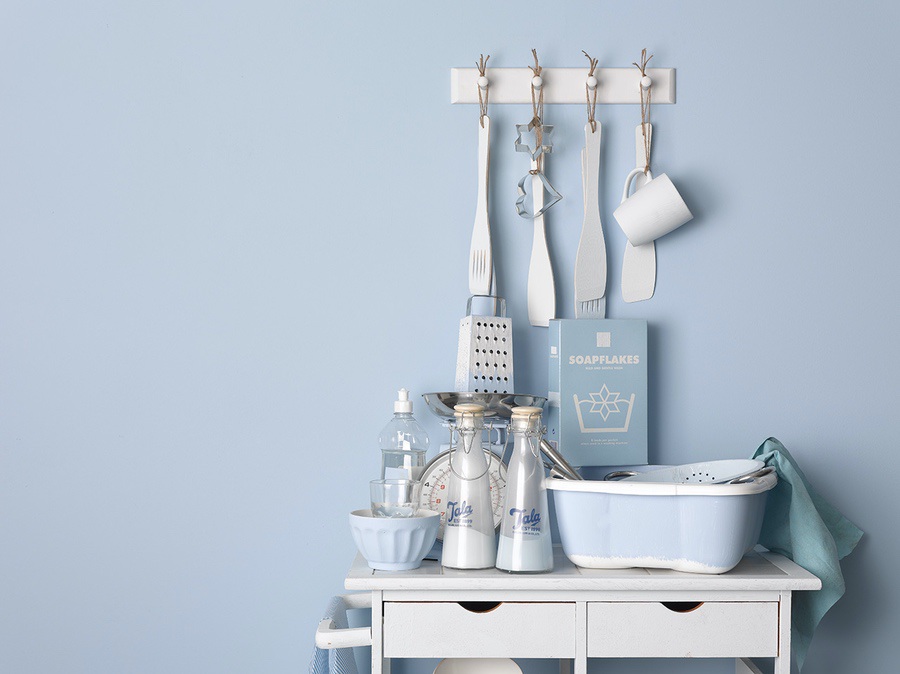 Repaint your walls in your favourite shade for a simple yet effective kitchen refresh.  In addition, it's seen as the quickest win to add value to your property, according to Raj Dosanjh, founder of letting agent comparison site Rent Round.
We love the colour "Gingham" by Earthborn Paints, pictured above.  Also, try sprucing up older wooden cabinets with a lick of paint too!
7. Tiling
Install wall tiles in your favourite shade to create an impactful statement.  Remember: you don't need to be limited to just one shade!  Mix and match to create a colour block effect, or look for patterned tiles in a variety of complementary tones.  You don't need to limit tiles walls, indulge your creative side by using colourful designs on your floor too.  Pictured below:  Craquelure tiles in Pantone's 2019 Colour of the Year, Living Coral.  From WallsAndFloors.co.uk.
---
RELATED:  7 colourful kitchen themes you have to see!
---
Featured image by Larnie Nicolson. Via PoppyTalk.co.uk