With winter behind us, we are all looking at the year ahead with a sense of hope and enthusiasm.
This is a great time to bring that springtime feeling of renewal and fresh starts to your home, and what better places to start than the bathroom?
This is the place that always seem to be left till last when it comes to a facelift, and you would be amazed how many beautiful homes are let down by a bathroom that is stuck in the 1970s.
So let's buck the trend and tackle your smallest room first. As well as adding value to your home, you can make the bathroom a nicer place to be for you and your family. Here are some great ideas for giving your bathroom a new lease of life this spring.
Tiled walls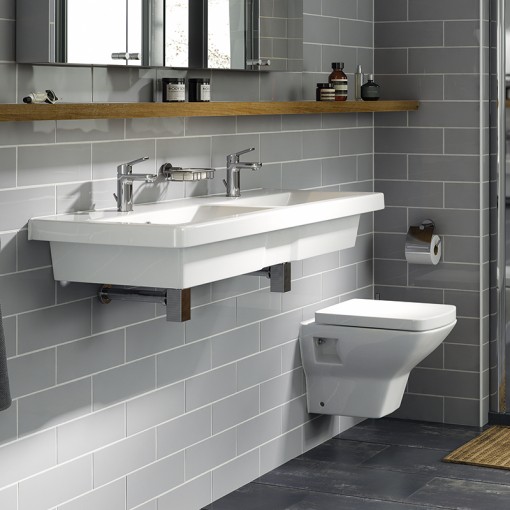 Image Source
Most bathrooms have some amount of tiling in them, whether it is a couple of courses around the bath and sink or a fully tiled floor and full length tiling on all the walls.
Sometimes, your existing tiling can be given a new lease of life with a good clean and regrouting. But if you have tiles that are chipped or damaged, or indeed ones that are an unappealing shade of 1970s olive, then it is really time to rip them down and replace them with a whole new look.
A minimalist style with neutral colours might be all the rage, but many people find that it lacks in warmth and that homely feel. Mixing it up with some bright bold patterned bathroom tiles from Better Bathrooms can completely transform both the appearance and feel, making the room look contemporary and stylish but with your own unique touch.
Intricate patterns with a seaside or Mediterranean feel are both fashionable and seem somehow "right" in the bathroom. This is where some patterned or patchwork tiles interspersed with plain tiles can create an interesting and striking look.
Remember the floor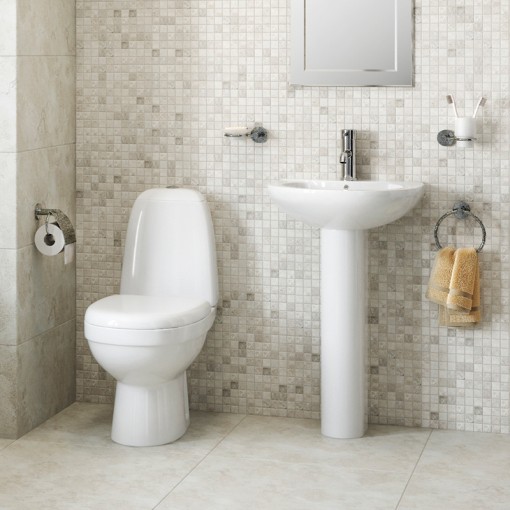 While you are concentrating on the tiles, don't forget to look down. Floor tiles are perfect for the bathroom, and if you currently have a tired old carpet, now could be the time to make the change.
Large floor tiles give your room a clean, streamlined appearance, presenting the illusion that it is bigger than it really is, especially when you use matching tiles for both the floor and the walls.
A feature bath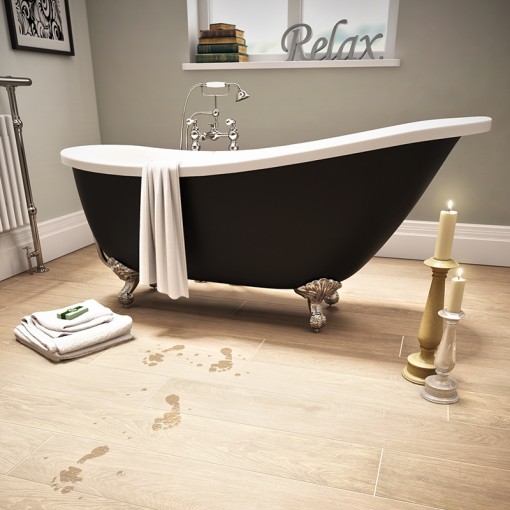 If you have the space, a stand-alone bath makes a great feature. There are numerous designs available to make it work for any style, from traditional rustic to modern egg-shapes.
On the other hand, perhaps space is at a premium. In this case, have you thought about a corner bath? These are great for maximising the floor space you have available, and can be comfortable for curling up under those bubbles!
Remember the finer details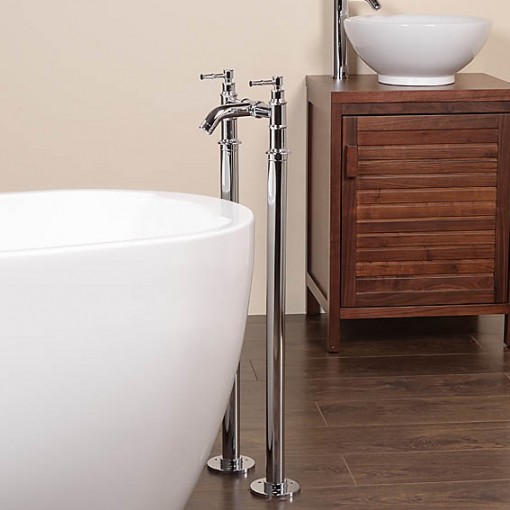 The finishing touches are all important, particularly when it comes to bathrooms. Choose wisely when it comes to fixtures and accessories such as taps, towel rails and the like. These are relatively inexpensive compared with other aspects, but can make or break the final result.
Not sure if you can afford these bathroom improvements? Check out this comprehensive guide on bathroom renovation cost.