It's not often you see the words 'Natural' and 'Furniture' in the same sentence.
As consumers, I guess we don't think about what we sit on or what impact that piece of furniture has had on the environment. But there's a dirty little secret in the furniture industry, which even extends to so-called 'luxury' pieces. The stuffings are often made out of polymers which are cariogenic and never degrade and the woods which makes the frames can be made from soft, or plywood which can come from anywhere over the world. The net result is a product that is harmful to the environment to make and also poses a landfill nightmare to dispose of.
At Maker&Son, we do things differently. And, here's why: We live in a world of over-production and consumption. Product ranges are vast, offering endless choice. Landfill sites overflow with products engineered to be replaced. Our seas are full of plastic. It is time to do things differently.
Our sofas are genuinely built to last a lifetime. We can claim this because the frames we use in our furniture are made from high-quality beechwood, not ply or softer alternatives like pine. Next, we only use natural materials for the stuffing. When it comes to the covers we use local, British suppliers for our corduroy, linen, and cotton. Our covers are washable, which means you can change them with your room, or even the seasons.
Uniquely, we do not sell through distributors or physical stores. Because we don't have to pay for expensive showrooms we can afford to invest more in our products. And, if people want to experience our products we have our mobile showroom which comes to our prospective customers.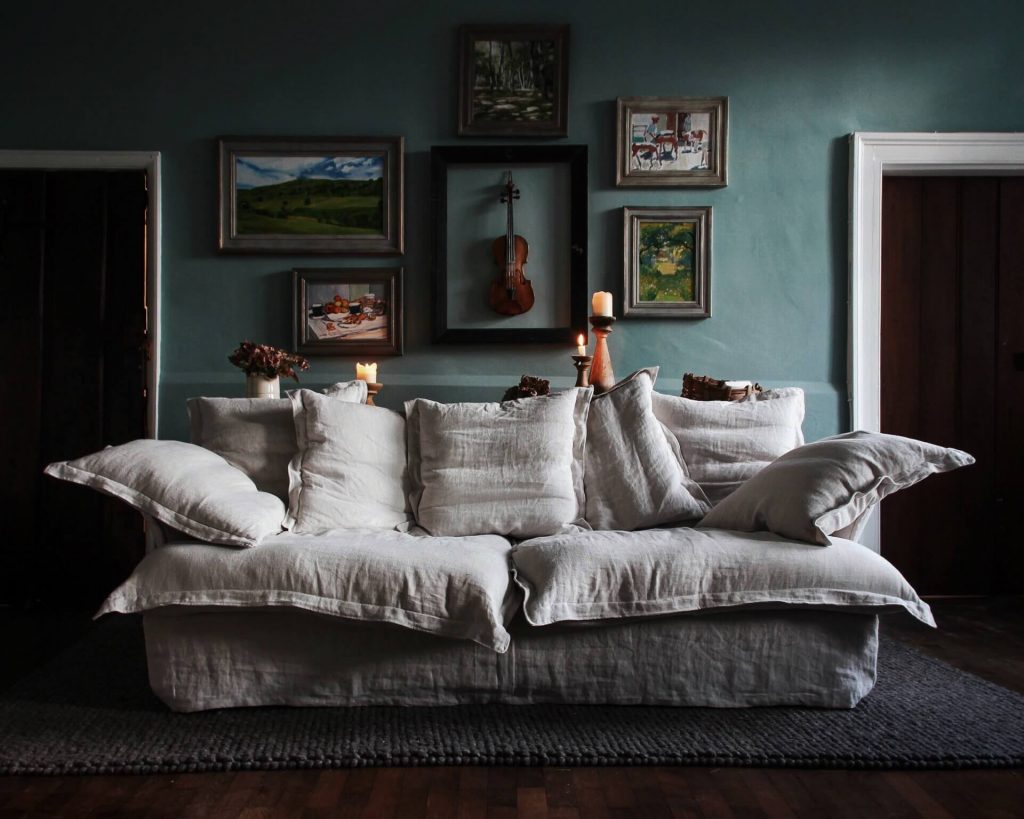 We think the creation of natural and beautiful furniture should not be harmful to the environment. The two are not mutually exclusive. To us, natural furniture should be just that. Some man-made components are unavoidable (zips for instance) but glues and plastics can be replaced with natural alternatives and these natural alternatives deliver a palpable difference to the quality and durability of the finished piece. Crucially, by adopting this method of creating our furniture we believe that we have created the most comfortable sofa in the world which needs to be experienced to be believed.
Natural furniture may take longer and more money for us to produce but the difference to the customer and the environment is worth it. By removing the physical elements of buying luxury furniture we create, beautiful and natural furniture. We genuinely hope that more companies follow our lead.
Maker&Son was created by Alex Willcock and his son Felix Conran, grandson of Sir Terence. Maker&Son will be launching in the US, this September.