Small rooms often feel cramped and restricting.
Sometimes this is down to choice of furnishings, or because current storage isn't working as hard as it could. When surfaces become cluttered, lines of vision are broken, making a small room feel even smaller.
Choose Furnishings Wisely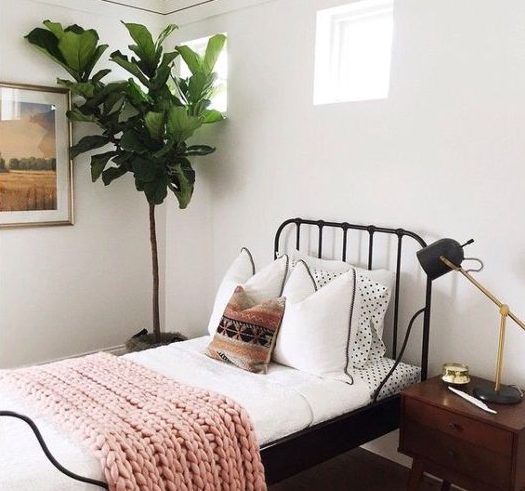 Heavy furniture that's boxed in to the floor may not take up any more space than other types, but because we can't see under it the floor area looks reduced. A better alternative is furniture on legs that extends the line of vision. Being able to see beneath gives the illusion of extra floor space, and being raised off the floor allows more light to circulate, banishing dark shadows.
Keep control of small gadgets such as TV remotes, game controllers, tablets and charging cables in storage furniture. End tables or coffee tables with drawers are the ideal solution, and make for speedy tidy-ups when unexpected visitors ring the doorbell.
In children's bedrooms, which are often smaller than the master bedrooms, reclaim extra floor space with loft beds. Raised up sleeping platforms frees space for a desk, chest of drawers or wardrobe without losing floor space.
Use Your Vertical Space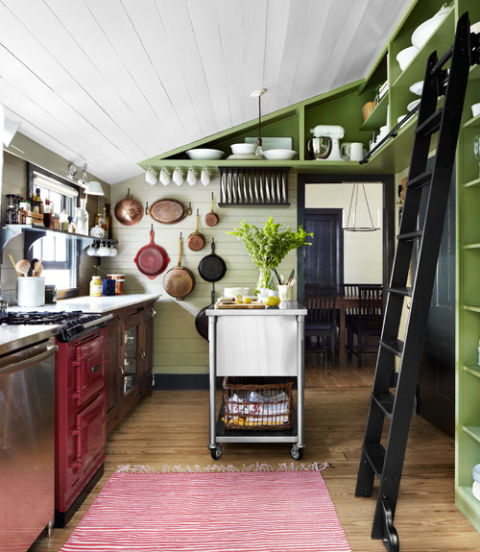 We often ignore the space above our heads, but this is prime real estate for storage with plenty of versatility. Modern shelving offers styles to suit all decors, and whether you choose vertically stacked shelves or one long, horizontal one running around the room depends on taste. Either option offers storage for books, collectables or tools and equipment without stealing floor space.
Vertical space doesn't stop at walls. Consider the vertical lines of kitchen cabinets, for instance. The end of a run of floor-standing cabinets is a handy spot for a narrow rack for cookbooks or a rail for tea towels. The side of a wall cabinet could be perfect for a spice rack, freeing up space inside the cabinet.
Alternative Storage Solutions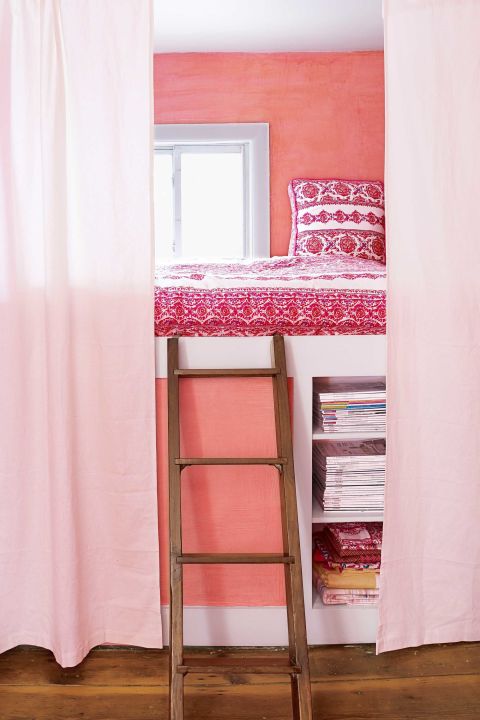 It's hard to think of a way to make more space at home without downsizing the number of owned possessions. When you have precious items you don't want to part with, but which aren't in use all year round, an out-of-the-box idea is self storage facilities.
Many people solve the space conundrum by rotating the things they have at home. In winter, the garden equipment and furniture moves into storage rooms, along with summer clothing, shoes and sports kit. In summer, those items swap places with their seasonal opposite numbers. Make sure everything is spotless before putting it into storage, and when you retrieve it, it feels fresh and new again.
Terms are favourable, very often running from just a week, so if you decide this solution isn't working, you're not tied down with a long contract. Size of room choices is also large. There are even lockers for those who want a secure place for smaller items or important documents.
We may not be able to physically move the walls of small rooms, but we can certainly take control of the items we put inside them and create more airy living spaces.