The festive period is long gone, and January is almost over, which can mean only one thing: Spring is around the corner.
If you're an interior design enthusiast, then you're probably already thinking about new season trends and planning how you can implement them in your home.
The dining room is one area of the home that often lacks attention. As such, here's how you can refresh your dining room, to make sure it's on trend for Spring 2018.
New Scents and Smells
There are many things we associate with spring. Whether it's warmer temperatures, more hours of sunshine, blooming daffodils, or chocolate – hello Easter!
Another is scent. Spring brings about new, fresh smells that awaken our senses, such as the scent of freshly cut grass and floral aromas. Add a new scent to your dining room – like lemon, fresh linen, or rose – to take it into a new season.
Bring the Garden Indoors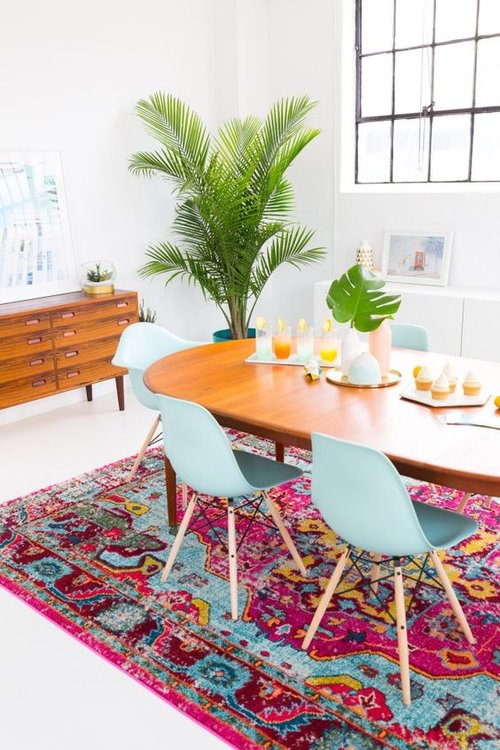 When leaves appear on trees and flowers start to grow, it really starts to feel like spring. To refresh your dining room, bring the greenery inside.
You could display a bouquet of wild flowers, create a display by placing plants and accessories in a terrarium, go more exotic, with oriental lilies, orchids, and a bonsai tree, or for a real impact, choose floor plants.
Invest in New Dining Furniture
As the centre of your dining room, your table and chairs set the entire theme. If your furniture is dark and dominating, you may struggle to achieve a spring-feel.
While you could use table cloths and recover chairs, consider investing in new dining furniture. Go for paler tones, such as beech wood, cream, grey, or pale blue, to make your dining room feel more spring-like.
Add a Statement Piece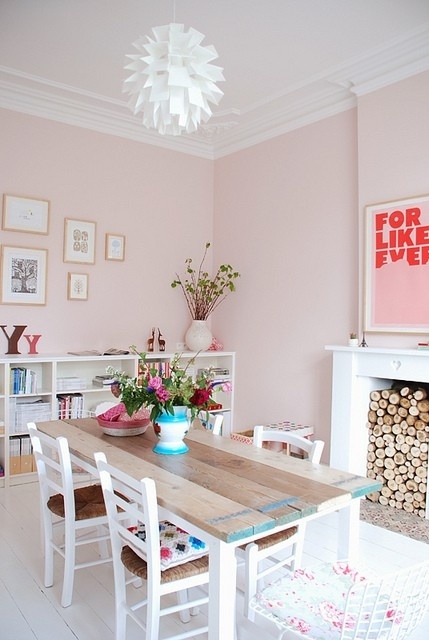 If you're looking for a quick and easy way to inject spring into your dining room, then a statement piece may be the perfect solution.
This could be in the form of an oversized light shade, a bright spring themed piece of artwork, a bold and beautiful centre piece, an enormous oversized rug, or new statement table settings.
Think Bright and Light
As the days get longer, and mornings and evenings become a little bit brighter, spring is all about extra light. When refreshing your dining room for spring, it's essential to make the space feel lighter.
Splashes of colour provide an instant spring feel while also lifting your dining room. Choose bold and bright colours, such as whites, yellows, pinks and blues.
The dining room should be an important entertaining space, but sadly, it's often neglected. Try these ideas to inject a sense of spring and create a dining room you'll love.