Installing chandeliers has always been a surefire way to add luxury to your home. They set the tone in your living spaces and add tremendous character.
But figuring out which model to get is a little complicated. Variables include the style, materials, luminosity, dimming options, and overall size.
Fortunately, this post is here to help. It covers everything you need to know when choosing a chandelier for your home. Let's get started.
Choose Your Chandelier's Diameter
Before you consider any of your chandelier's aesthetics, you first need to consider the diameter.
If you're planning on placing the chandelier in a large room – like a dining room or living room – then horizontal space is abundant. However, if you want to install one somewhere smaller, such as corridors or small downstairs bathrooms, size becomes a more critical factor.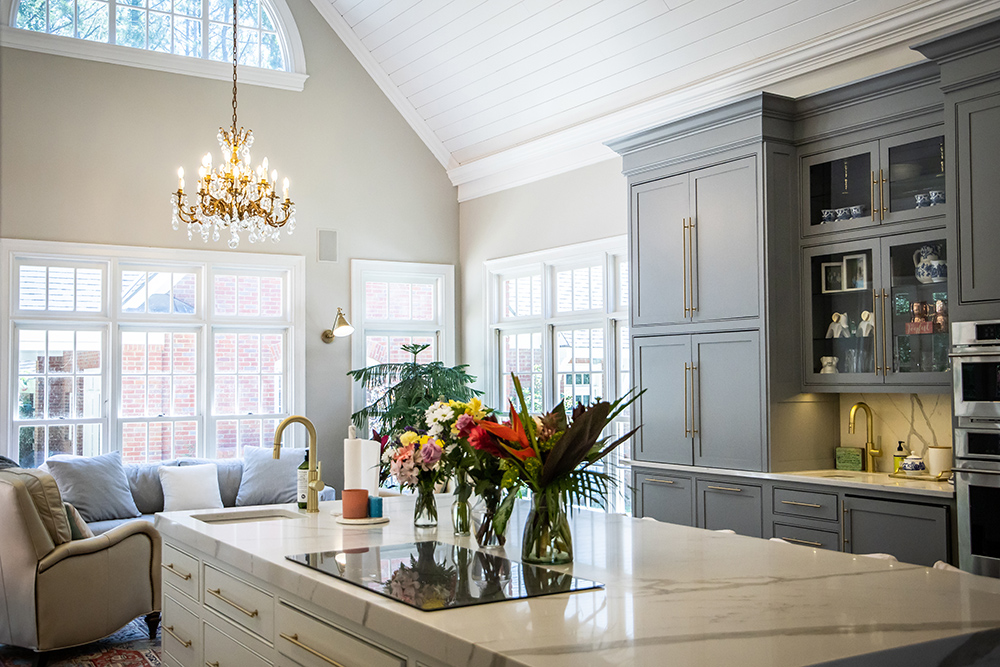 Interestingly, there's a formula you can use to pick the optimal chandelier size for your rooms. It's really simple to apply. Just measure the length and width of the room in feet and then convert the numbers you get into inches. Then use these lengths to define the diameter of your chandelier. If your room is rectangular, choose a length somewhere between the measurement for the length and width.
Choose The Vertical Length Of Your Chandelier
The next step is to consider the vertical length of your chandelier – how much it extends down from your ceiling.
Again, there's a formula for this. Start by taking the height of your room in feet, multiply it by three, and convert it to inches – that should be the distance your chandelier hangs down from the ceiling.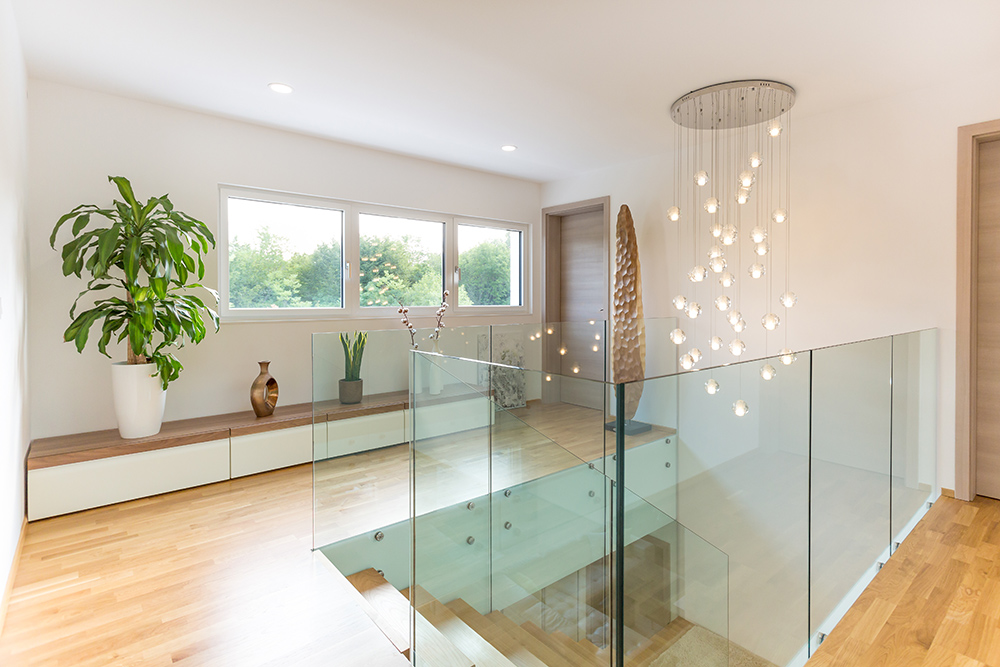 So, for instance, if you have twelve-foot ceilings you first convert to inches. Then you multiply by three, resulting in 36 inches, giving you the optimal length of the chandelier.
In dining rooms, the consideration is slightly different. Ideally, you want the chandelier to fall to around 30 to 34 inches above the table. The chandelier should also fall within the footprint of the table – it shouldn't extend wider.
Consider The Style
Chandeliers are often the centerpieces of your room. For that reason, style choices are critical.
There are too many different styles of chandeliers to list all of them here. However, whatever model you choose should complement the rest of the room.
Here are some of your options:
Antler chandeliers – great for log cabins and very rustic interiors
Crystal chandeliers – a classical design, suitable for traditional and contemporary settings
Glass chandeliers – suitable for modernists and art nouveau interiors
Modern chandeliers – these usually offer avant-garde style or create a futuristic vibe
Drum chandeliers – these house lighting in upward-facing shades, diffusing light more evenly
Consider The Dimming Options
Lastly, you'll need to consider whether you need a dimmer or not. Chandeliers contain multiple lights, so the full output might be too high in some situations. Remember, not all fixtures work with dimmers, so you'll need to ask the vendor about compatibility.