Many people dream of creating their own kitchen design and having somewhere that they can enjoy cooking.
Most people like to have a nice open kitchen with plenty of room for their appliances and other décor. To help you to design your dream kitchen, we have put together some top tips for you. Keep reading if you would like to get started.
Make A Plan
Before you even start designing your kitchen, it is important that you make a solid plan. You should take specific measurements of your kitchen and figure out what you are going to do with it.
There is no point in just jumping ahead and getting started as you will encounter some problems along the way. If you want to create a solid plan, you'll want to get the help of a kitchen expert who can talk you through your options.
Choose A Colour Scheme
Some of the most beautiful kitchens have a colour scheme that is seen throughout the whole room. You'll want to have your tiles matching your cupboards and your appliances.
The colour scheme is very important so make sure to think about this carefully. You might want to choose a bold colour or pattern for a feature wall or even just stick to neutral colours and have some bold appliances.
Find Great Appliances
In a kitchen, some of the most important elements are the appliances. You will want to have appliances like a fridge, a microwave and an oven that both look amazing are of good quality.
Make sure that you match your appliances as you will want to have a good colour scheme for these. If you are going to be buying anything you should make sure that you read some reviews beforehand and ensure that they come with a warranty.
Some products might come with a Service Force repairs option so make sure to look out for this.
Create Storage
One of the things that many people require in their kitchen is storage space. If you are designing your kitchen then you might want to think about the storage space that you are giving yourself.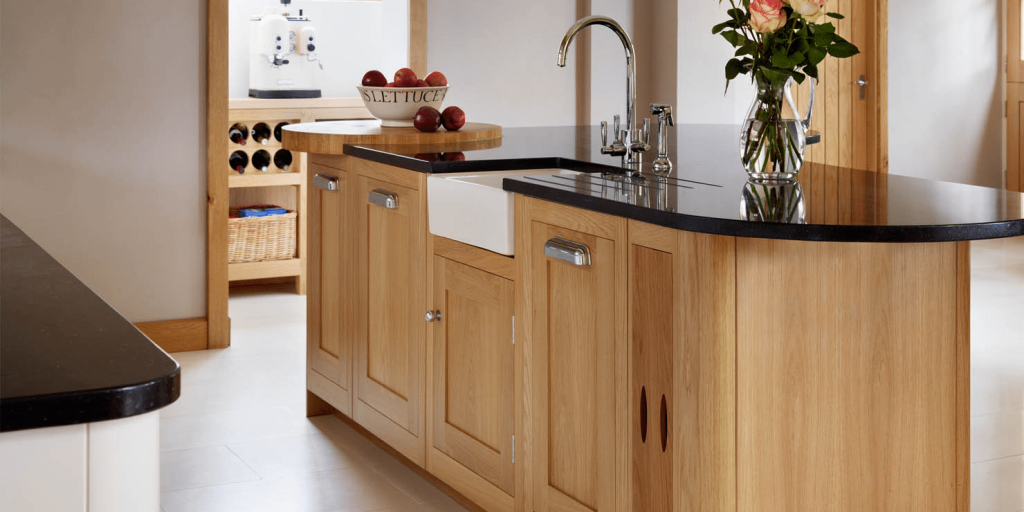 Don't be afraid to slot in a bit of extra storage as this will help you to keep your kitchen tidy. Think about how you can maximise cupboard and drawers with additional storage features.
Maximise Counter Space
These days, kitchens come with plenty of counter space to accommodate everything that needs to go in the kitchen.
If you are designing your kitchen, you might want to take this into account and make the most of your counter space. If you want to go the extra mile, you could even design an island in the centre of your kitchen for extra counter space.
This could double up as a breakfast bar if you want to use it a bit more.
Make It Personal
Our final tip for those who are designing their own kitchen is to make it as personal to you as possible. This is your kitchen and you are going to be spending a lot of money on it, so you should make sure that you like it.
Think about adding some personal features to it like some photographs or even personal mementos. If you make it personal to your family then you will enjoy spending more time in it.
If you are going to be designing your own kitchen then you should make sure to take all of our advice on board. Once you do, you'll have a brand new kitchen that you love.