As parents, we want our children to be happy, healthy and successful.  We do everything within our power to lay the right foundations: we feed them healthy food, encourage them to be active and supply lots of educational resources, like toys and books. 
Reading is a fundamental skill required for lifelong success which also helps our children to boost their analytical thinking, develop their vocabulary and increase their attention spans.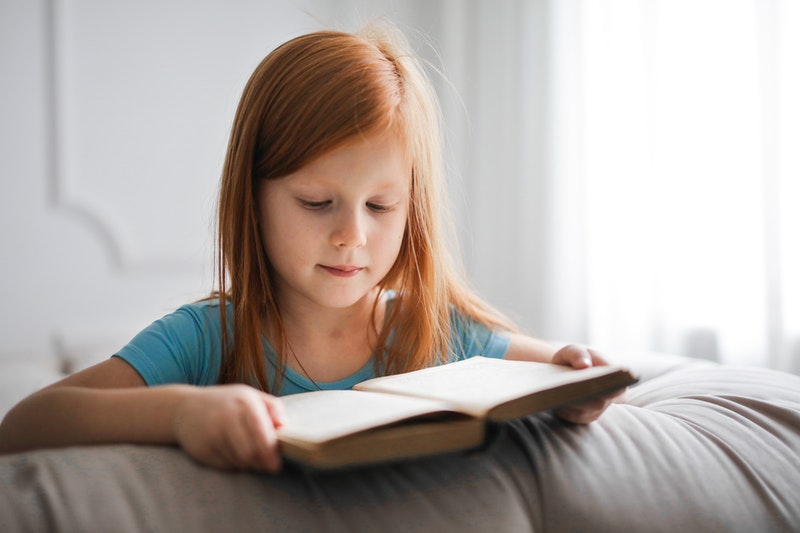 So, in most households, reading is supported and encouraged. This can have a downside though.  Books everywhere!  Books us parents have bought, books they've been bought as gifts, books brought home from school, library books, books we can't bear to part with due to nostalgia and more…
If this sounds familiar, you'll be looking for a storage solution.  Below, you'll find eight different ideas, perfect for playrooms, nurseries and bedrooms.
White Cloud Bookcase—Vert Baudet, £62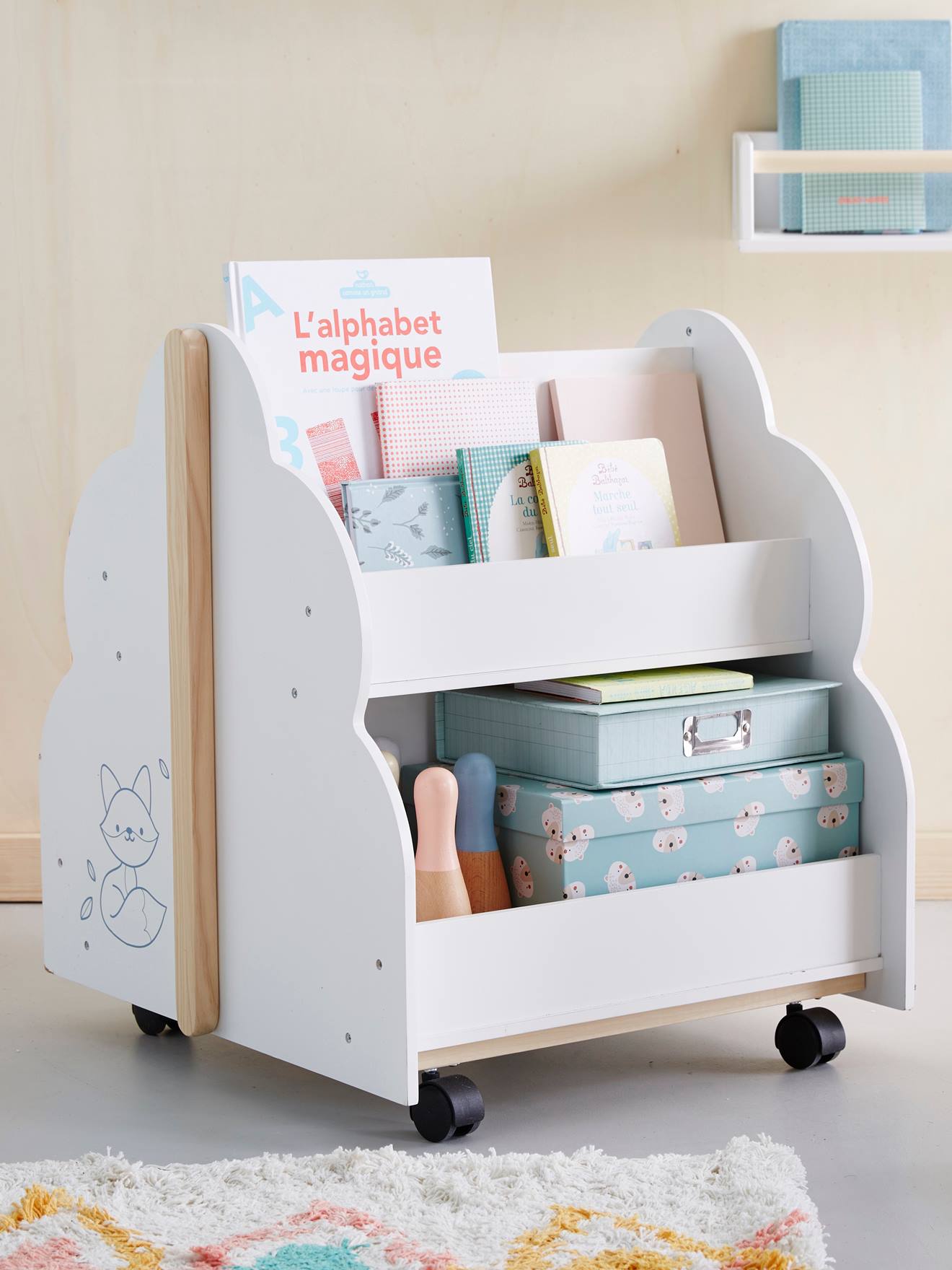 French brand 'Vert Baudet' (which translates as Green Donkey) sells pretty clothing and beautiful homewares for children at a fair price. This sweet cloud-shaped bookcase offers plenty of storage.  There are two compartments each side for hiding clutter and storing books. The sides feature a sweet screen print detail.  Vert Baudet call it an "essential item for any dream bedroom".  We're inclined to agree!
Tall Thin Bookcase—Jojo Maman Bébé, £69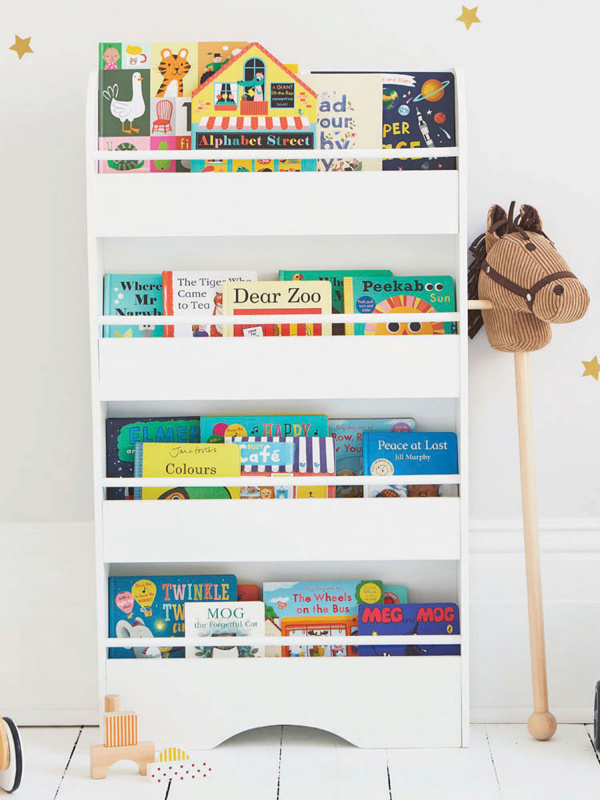 Another French kids brand, coincidentally, though this chain is better known and has bricks and mortar stores across the UK.
The Tall Thin Bookcase is, well, tall and thin!  The compact shape makes great for storing and displaying lots of books in rooms that lack in floor space.
See it on the Jojo website, here.
---
Grey Bookcase—Dunelm, £25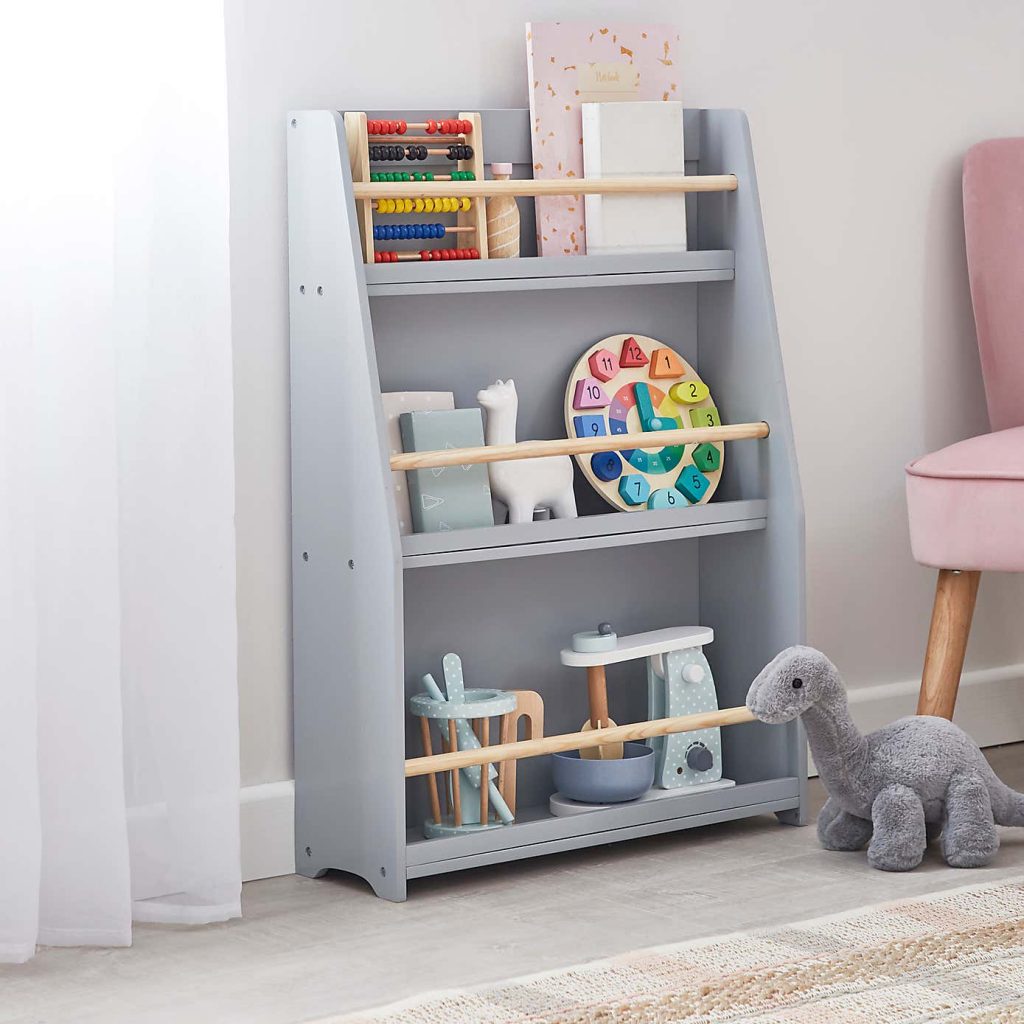 Lots of parents choose to decorate their kids' rooms in grey.  It's a lovely, soft neutral shade that's versatile and feels modern.  If your child's room is grey and you're looking for a matching bookcase, head to Dunelm. 
We love that this bookcase has kid-friendly rounded edges, handy for little ones who aren't too steady on their feet yet (and for boisterous siblings who like to play fight).
Love the shape but not the colour?  Dunelm also sell it in white.
---
Rackham Toy Box—Great Little Trading Co., £38.50 (was £55)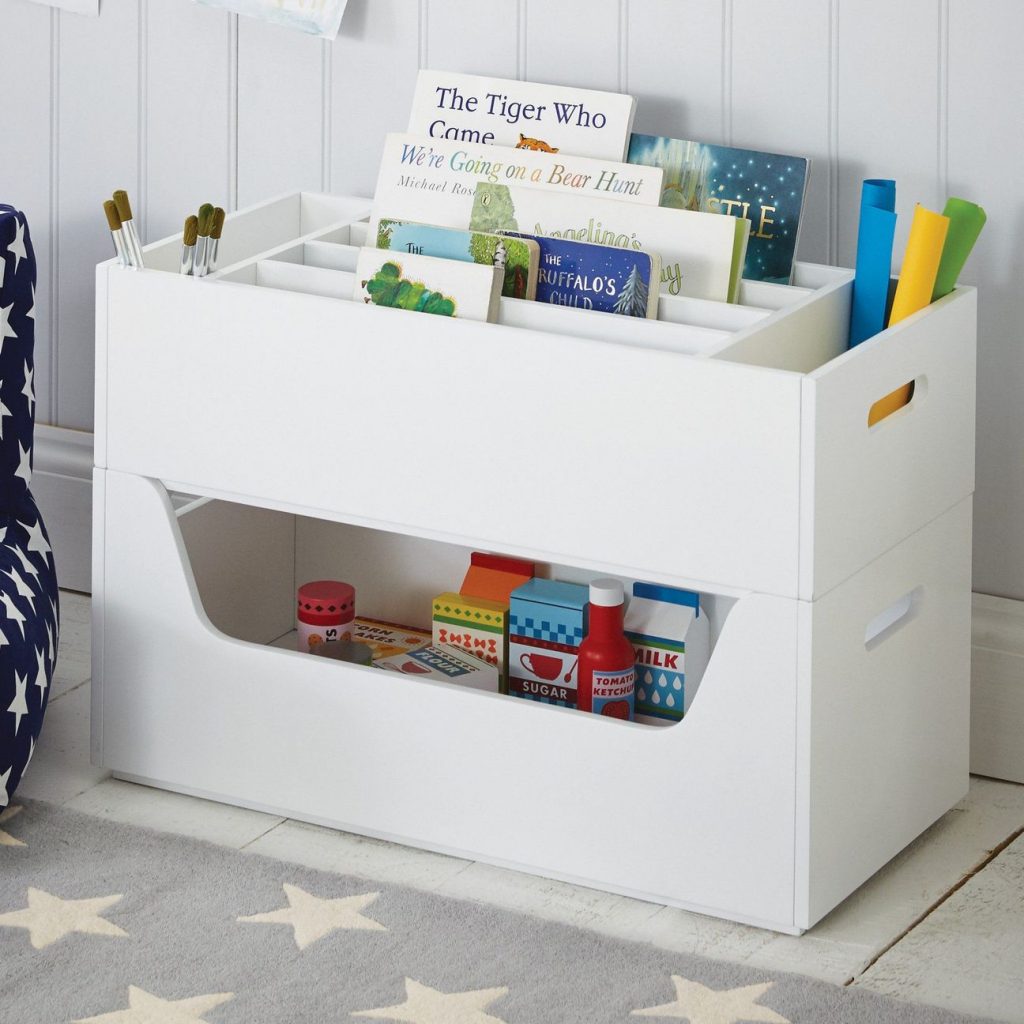 What a brilliant solution!  The Rackham unit has a toy box on the bottom and a storage tray on the top.  The storage tray is perfect for displaying books, plus they'll be within easy reach at playtime.  The Rackham system is modular, which means you can purchase additional shelves to mix and match and create a unit that works for your space.  
---
Kiddy Bookcase in White—Interie, £195
While on the pricier end of the spectrum, this wow-worthy bookcase is made-to-order from pine wood.  Interie say the modern styled bookcase is almost like a sculpture, we certainly agree.  Form meets function with this bookcase; its five shelves provides ample room to display books, trinkets and toys.
---
Isabelle & Max Floating Shelves (set of two) – Wayfair, £31.99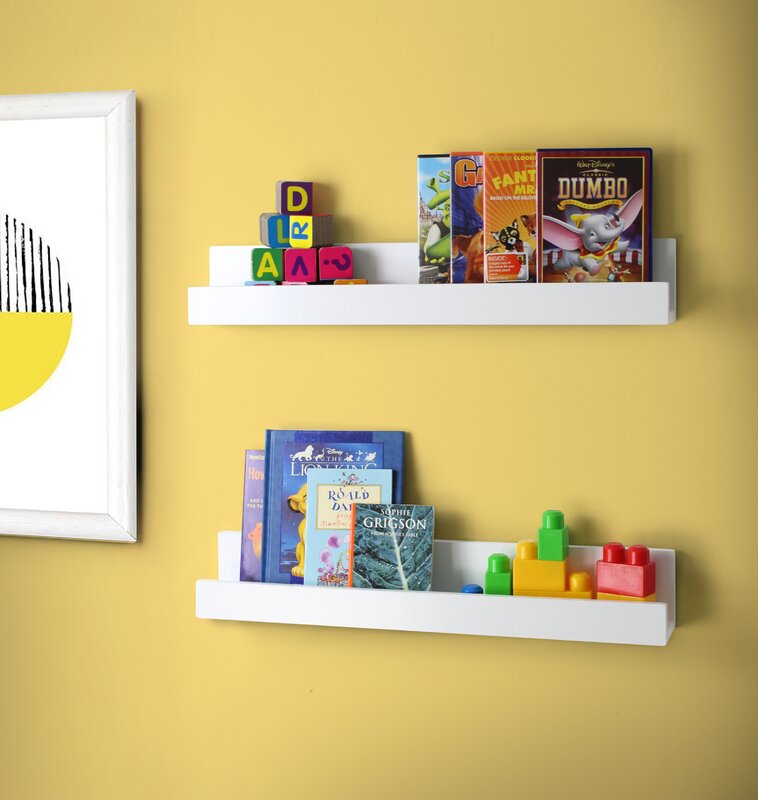 If you're short on space and need to utilise the walls for book storage, these floating shelves are the perfect solution.  Place them at a child-appropriate height so the little ones can help themselves.
---
Scandinavian Wooden Kids Toy Storage Box in Mint—Soren's House, £120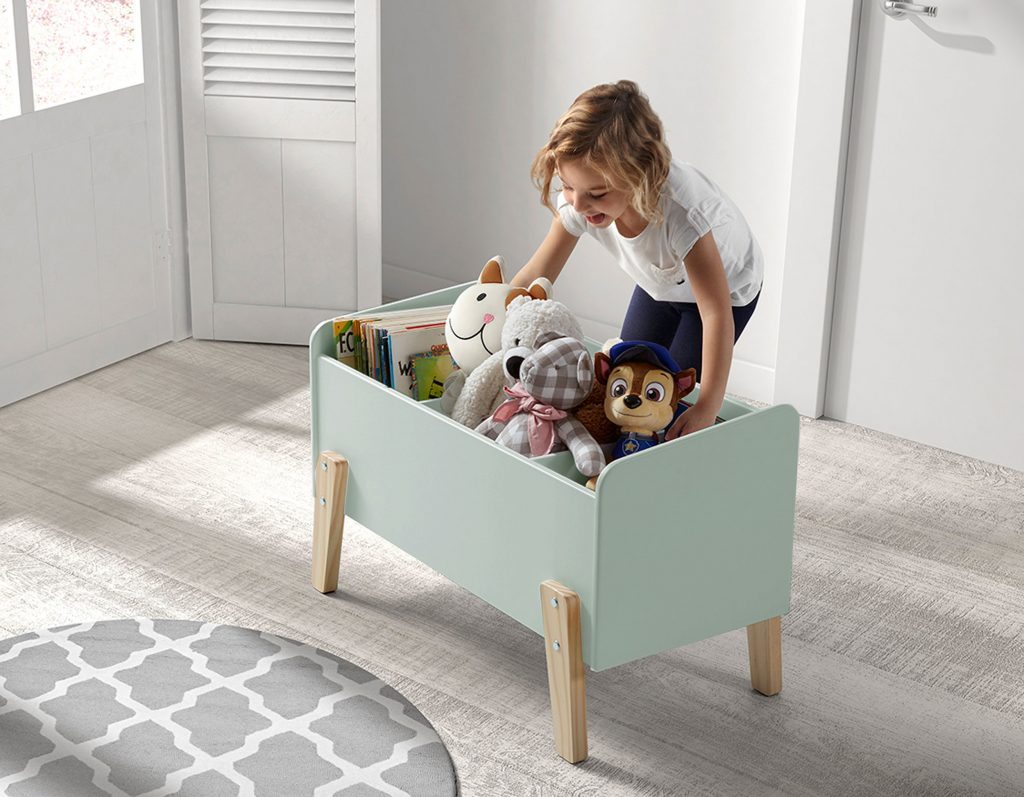 Tidy your children's books and toys with this brilliant storage chest.  Inspired by Scandinavian style, this lovely little box is made-to-order from MDF and has solid pine legs.