This year we've all had to spend more time at home than usual. And, now that the weather is getting cooler, and the evenings are drawing in earlier, it's even more important for our wellbeing that our space is practical, warm, and inviting.
While it's not always practical to do a whole redesign of your home every season, a few small, easy changes, you can quickly make your home into the perfect place to rest and reset as the year comes to a close.
These are some of our favourite autumn design tips:
Lighting
One of the first changes that autumn brings is darker mornings and earlier evenings. You're not getting as much natural light, so the way you artificially light a space is much more important than usual.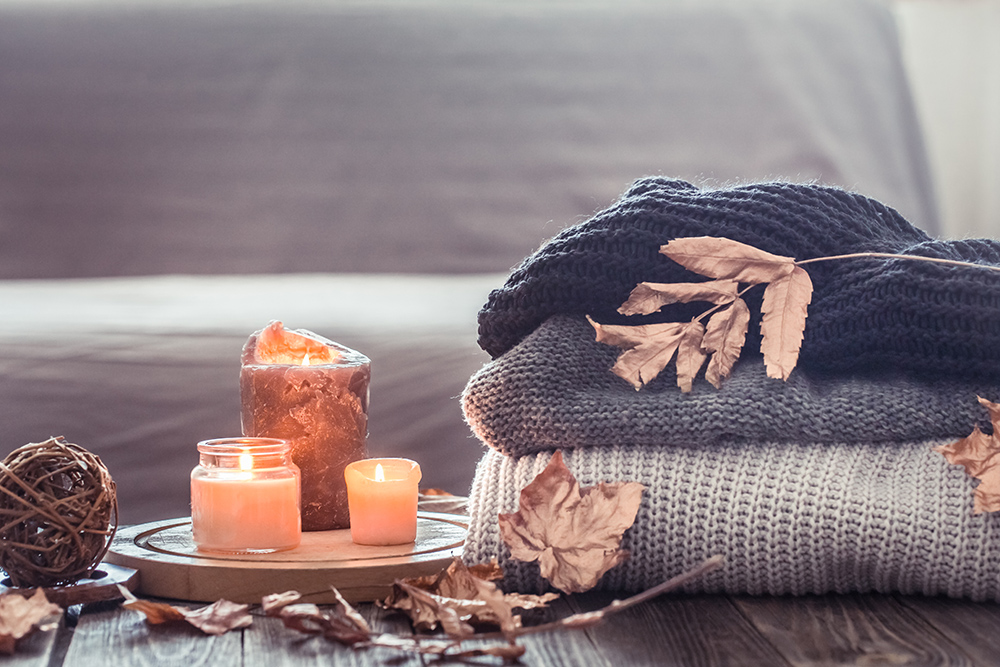 If you haven't already, introduce a variety of options for lighting in your main living areas. Floor and desk lamps are handy here, as are candles. These will give you ways to brighten a space when it's not quite dark enough (or it's a bit early) for full overhead lighting, but not quite light enough to comfortably have no lights on.
You'll also be able to use these different levels of lighting in the evenings to create that cosy warm feeling, that isn't possible with brighter lights. To get the best cosy effect, opt for warmer bulbs with yellow tones.
If you're looking for a more realistic 'natural lighting' option, try using a 'full spectrum' bulb. These are designed to mimic natural light.
Fragrance
Of all the seasons, autumn is the one that has the most distinctive smell. Coffee shops selling pumpkin spiced lattes, bonfires, toffee apples, mulled wine, and crisp leaves.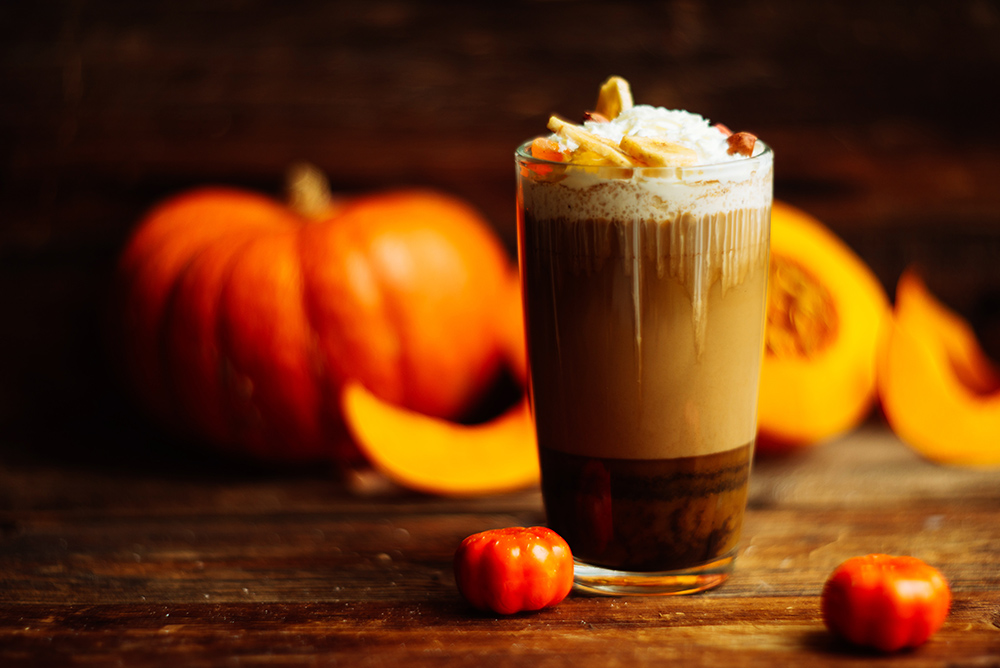 So, one of the easiest ways to bring the feel of autumn into your home is through scent. Candles and diffusers are great options, but other methods like plugins, or boiling spices can also have good results.
If you're unsure which scents to start with, try some autumnal favourites like: vanilla, fir, sandalwood, or spices like cinnamon and clove.
Bring the outdoors in
Being able to access a bit of the outdoors is so important for our general well-being, but the garden can be a little less inviting at this time of year.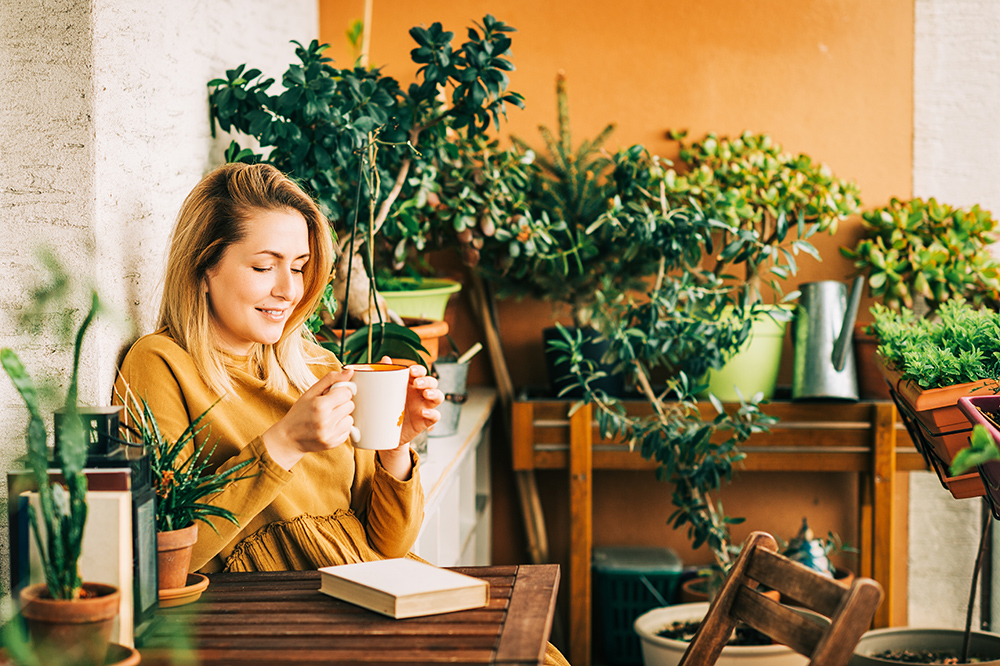 Houseplants are a great way to integrate the benefits of nature into your home. Not only has it been scientifically proven that houseplants boost our mood, there are also several varieties that are known for their air purifying qualities.
If you're an absolute beginner, or worried about your plant parent abilities opt for something hardy like: peace lilies, pothos, or ZZ plants. These are all beautiful options, but don't need lots of attention.
Bedding
There are not many rooms cosier than the bedroom. As the weather gets cooler it's a place to retreat to for a warm night's sleep.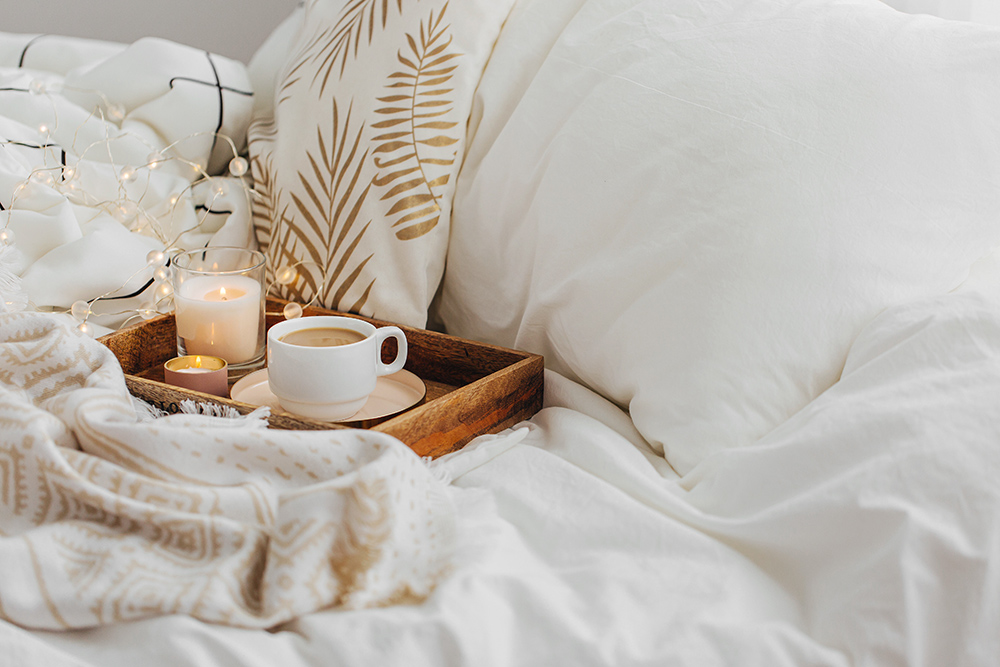 Maximise the comfort and practicality of your bedroom by replacing your lighter cotton bed linen with something thicker. Flannel is the classic choice, but many designers are now also turning to jersey as the perfect cool weather bedding choice.
Whichever you choose, the thicker fabric will keep you warmer and more comfortable as the temperature drops. And, as a bonus, the plumper look of thicker bed linen, will instantly make your bedroom look cosier.
Disclaimer: We take no responsibility if it's a bit harder to get out of bed in the morning after you make the switch.