With everyone having spent more and more time indoors over the last few years as a consequence of the coronavirus pandemic, it is more important than ever that we enjoy the time we spend in our homes.
One of the best ways to create a positive atmosphere is to fill your home with furniture and décor that makes you feel happy and that you want to show off to anyone who visits.
So, with all the above in mind, we thought we'd take a closer look at why you might opt to have furniture from the Italian Bontempi brand in your abode, and some examples of how you could style your Bontempi furniture once it is in your home.
What is Bontempi furniture?
The Bontempi name has been synonymous with the production of beautiful Italian furniture since 1963. The unique and bestselling furniture pieces of this brand are entirely made in Italy, and the company's sense of style and exacting attention to detail have won international recognition.
This family-run company is continuing to produce high-quality furniture that people around the world are delighted to own and use.
They have a reputation for being a reliable brand with an innovative and creative style. It is a brand that appeals due a wide range of audiences due to its ability to incorporate just the right mix of traditional and more contemporary touches across its wide-ranging furniture pieces. 
The researchers at Bontempi help to ensure the brand keeps up to date with what people want today in their home décor, so that its offerings do not get lost among all the new styles available these days. What's more, they aims to make every part of the operation as sustainable and eco-friendly as possible.  
Examples of how to style Bontempi furniture 
Given their status as one of the leading Bontempi furniture suppliers in the UK a number of stores in the UK such as the Modern Furniture Company, can give advise on the many interesting ways in which you may seek to use and arrange the furniture of this brand. After all, there are a lot of furniture options in their range, encompassing the likes of dining tables, bar stools, armchairs and even bookcases. 
Here, then, are some great examples of Bontempi furniture and how you might look to style them in your home to maximum effect.
Armchairs 
Bontempi armchairs are a perfect combination of sleek and modern design. The Kristal Armchair, for example, features a padded back and seat, offering high levels of comfort and support. The metal legs also support the chair whist looking particularily stylish. Meanwhile, the upholstery of the chair is available in eco leather, in tune with their desire to incorporate eco-friendly practises.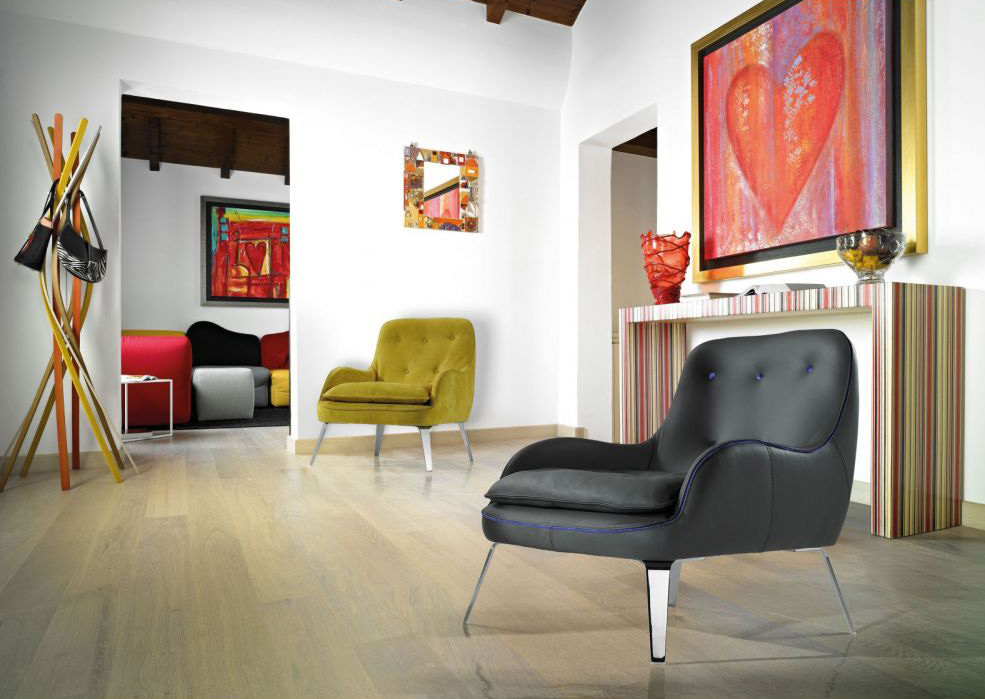 One of the most popular options for styling their armchairs is to have them in a relatively plain room to allow them to really take centre stage. If you have wooden or tiled flooring, even better. The chair legs will work with the neutral flooring and allow the chairs themselves to be the main feature – as they should be!
Dining tables 
They produce a broad range of dining tables, with some of them having clear tabletops along with eye-catching crossed legs. These can be styled well with a rug underneath to give the illusion of more colour to an otherwise very neutral table or in a basic room.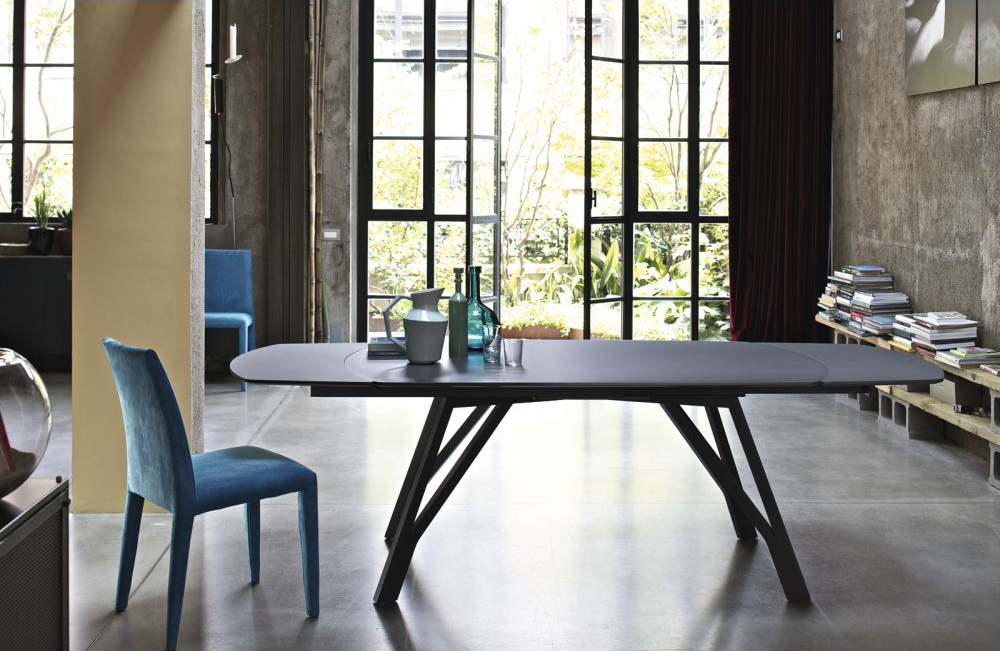 A feature of their dining tables is their ability to add something to any kind of room. If your dining room is quite bright and colourful, you can still easily add one of their stylish dining table, as the majority of their styles are quite sleek and don't overdo the finer details, you can make the most of them almost anywhere. 
Bookcases 
With so many different bookcases available from Bontempi with various looks, it is tricky to set out one hard and fast rule about styling them.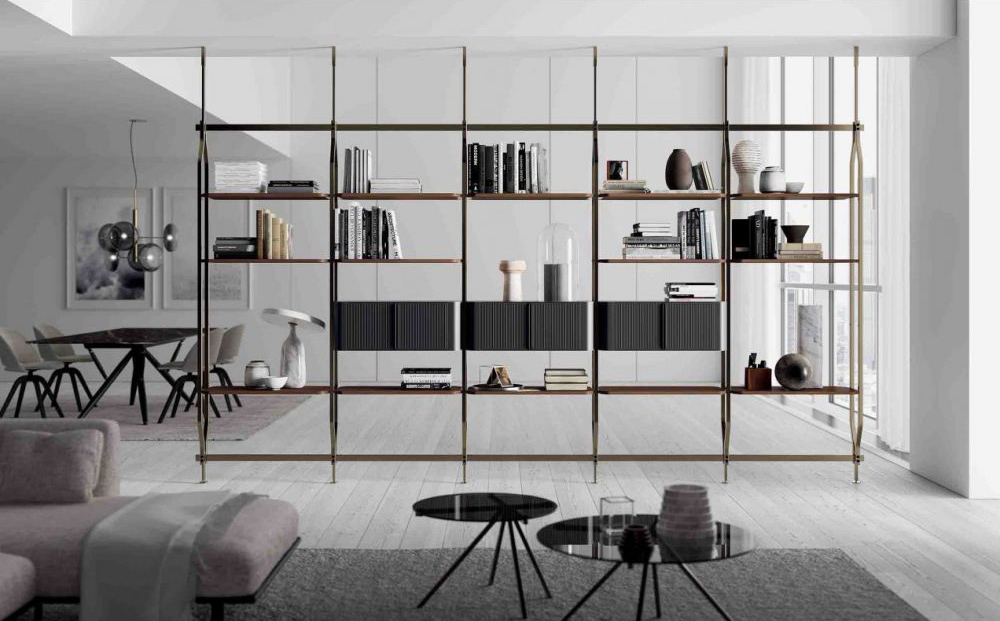 A slightly more traditional-looking option, for instance, is the Charlotte bookcase, which incorporates shelves with a lacquered aluminium frame. There are three options to choose from for this bookcase; glass shelves, wood veneer shelves, or lacquered wood shelves.  
The beauty of this type of bookcase is that you can't go wrong when trying to style it. In a similar way to a lot of the other furniture in the their range, you can put it in any room no matter how plain or loud, and it will still look fantastic. 
Their bookshelves in general do tend to be quite minimalistic in their design. So, if you're seeking bookshelves that have a modern and unfussy vibe, but which also offer real practicality for storing and displaying books, plants, lamps and even skincare and cleaning products, you could choose almost any of their bookcases or shelving arrangements, and be making a good choice. 
Outdoor furniture 
Finally, how could we not mention this brand's outdoor furniture range? The Mood Chair for example has a garden version, which is ergonomic and available in a range of colours from softer tones to dark hues. Pair these chairs with an outdoor dining table on an empty patio or grass space, and you can't go wrong. 
Now that you're aware of some of the reasons why you should consider having Italian designer furniture such as Bontempi in your home, and have had a chance to read through examples of how you could style this stunning Italian furniture, it is surely time for you to get to work researching and purchasing some!