The summer is in full swing and I think we could all agree that the bright weather usually acts as an incentive to make sure our home is looking its best.
Long evenings and warm weather are a catalyst for us to actually hone our DIY skills and get on with all of those little jobs that have been after your attention for months!
So dust off your tools, wash out your brushes and pay attention to your palace, saving money and falling in love with it all over again before the dark winter months draw in.
Window Dressing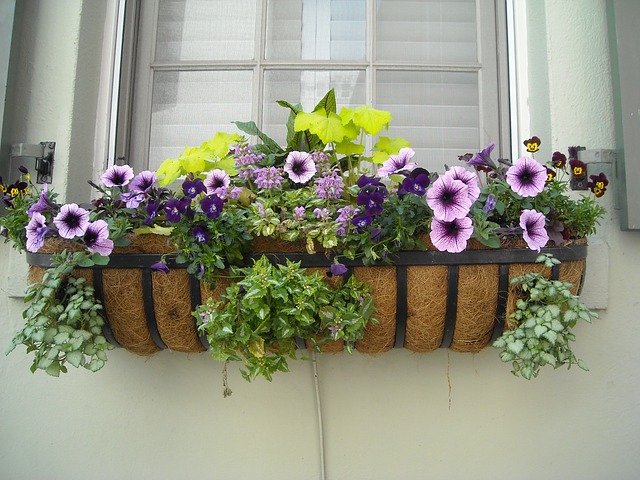 Image Source
Windows play a huge part within the home, they are literally the doorway to natural light entering your home, effecting a room's atmosphere and your perception of it!
Making sure that windows are kept squeaky clean will undoubtedly maximise the amount of light that enters a room, making it bright and airy inside, but also a well-kept, attractive building on the outside.
Take care that your curtains and blinds aren't letting you down, so ditch any outdated, heavy and obscuring styles and opt for bright, modern styles that showcase your windows.
Are your frames a little lack lustre? While replacing old windows for modern, uPVC double glazing is a popular choice, it can prove to be expensive! Take care to repair or replace any rotten or damaged frames, sand, reseal and give a lick of fresh paint and behold the difference it makes!
The Front Door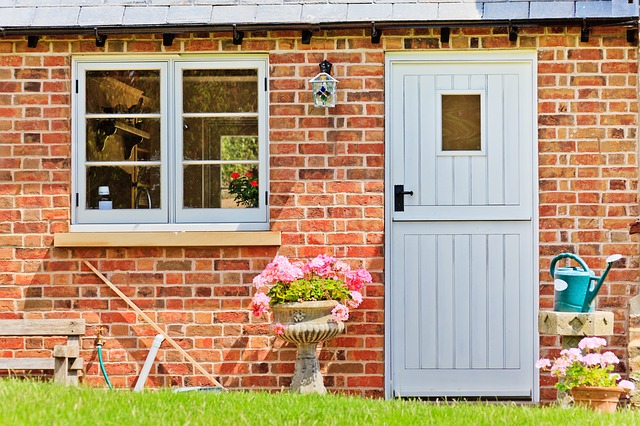 Image Source
The front door can make a big first impression to both visitors and passers-by, don't underestimate its impact!
When we look to update our front door, its best to go beyond just a lick of fresh paint; replacing the doors accessories goes a long way too. Replacing the rusty hinges, dull handles and chipped locks can make all the difference, and adding some address numbers, a door knocker and an elegant outdoor light to create a welcoming entrance.
Sarah Beeny urges you to pay attention to detail; "No DIY is better than bad DIY. Badly painted front doors with drips running down them or dirty looking houses are a no-no. A lack of cleanliness can be very off-putting."
Just like your windows, keep any glass in your front door clean and sparkly, it will add to the exterior appeal whilst also making your entrance much brighter too.
The Roof
Not only is a roof in questionable condition roof unsightly, it can cause a lot of damage to a home. When (or if!) you come to sell your home, it is an area that will certainly be picked up when surveys are carried out.
Experienced builder Steve Gilbert offers some advice, "If the whole roof  doesn't need replacing, opt for the odd tile that it letting it down and even if it's a case of cleaning dirt and mildew that has accumulated -this is here a professional should be called in. A tired and shabby roof can bring down the value of the property so this is imperative."
Let there be Light
We've already touched upon it briefly, but outdoor lighting can make all the difference to the outside of a home, making it appear more warm and inviting. If you have a front garden that you are particularly proud of then why not showcase it with some creative lighting?
You don't need to worry about electricity cables, many lighting options are battery or solar powered! There are also many options to choose from, from soft fairy lights draped around a tree, to rope lighting illuminating the garden path and spot lights showing off flowers beds, there is something out there to suit everyone.
Main Image Source