Over the last few years, we've come to understand the perils of plastic.
It takes forever to biodegrade, it's a threat to wildlife, it contributes to global warming and it spreads toxins. Plus, it is a ticking timebomb for our oceans. As such, we've decided to actively reduce our plastic consumption here at IDHQ and Christmas is no exception! This year we're pledging to eat, drink and be merry BUT ditch plastic where possible.
Are you planning to join us on this mission? We hope so! Below, we're sharing a handful of festive trimmings that are kind to our pockets and kinder to our planet.
1. Liga Round Cork Placemats and Coasters with Snowflake Design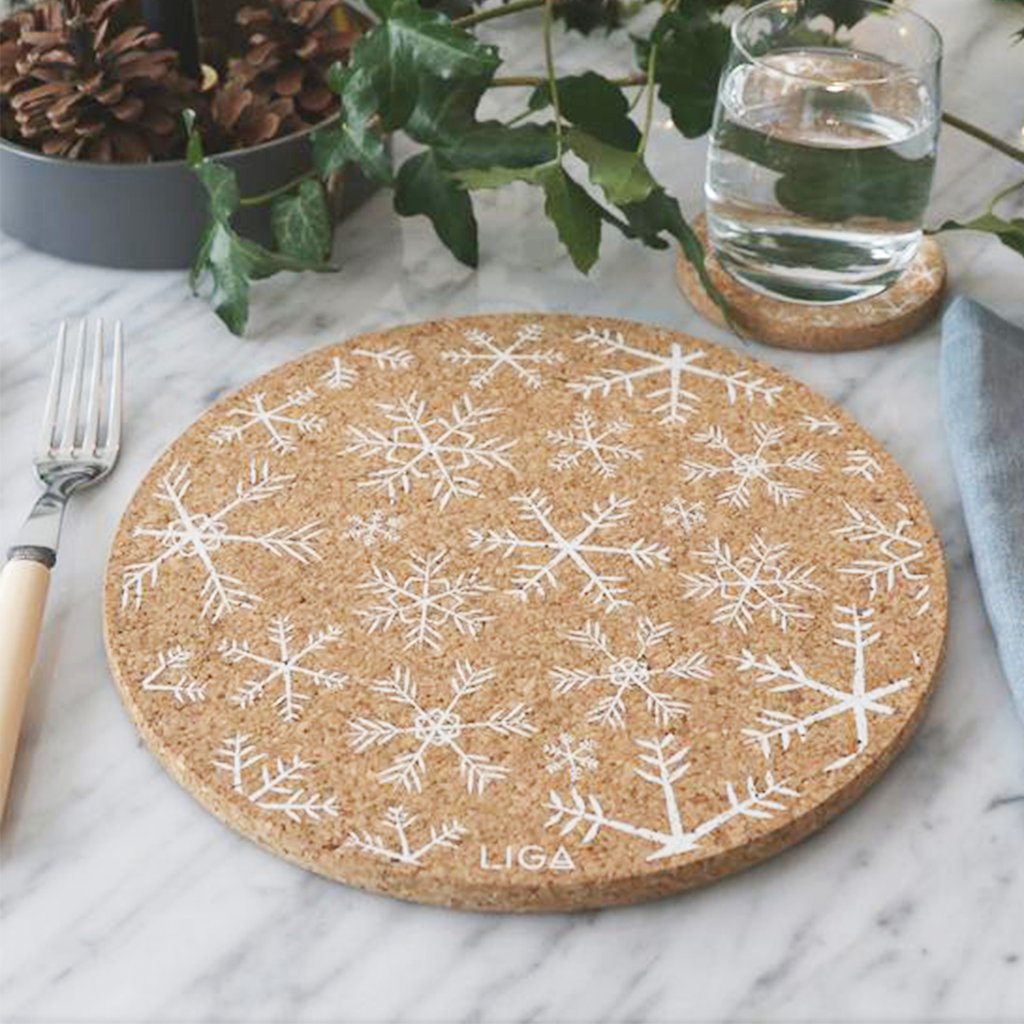 If your dining table needs a spruce-up in time for Christmas, check out these beautiful placemats and coasters by Cornish brand Liga. They're printed with a wintery white snowflake design.
They're made from cork, a hero material that is environmentally friendly! Not only is it completely biodegradable and easy to recycle, but sustainable and renewable too. When cork is harvested, the trees aren't chopped down. Instead, they're carefully stripped by skilled tradesmen. This process happens only once every nine years, which means the trees remain largely unharmed. As well as absorbing a huge amount of carbon dioxide from the environment, cork oak forests provide homes and shelter to endangered species of animals, birds and plants.
Find these placemats (£5.75) and their matching coasters (£2.75) at Pasoluna.co.uk.
2. The Bespoke Cracker Co. DIY Christmas Cracker Kit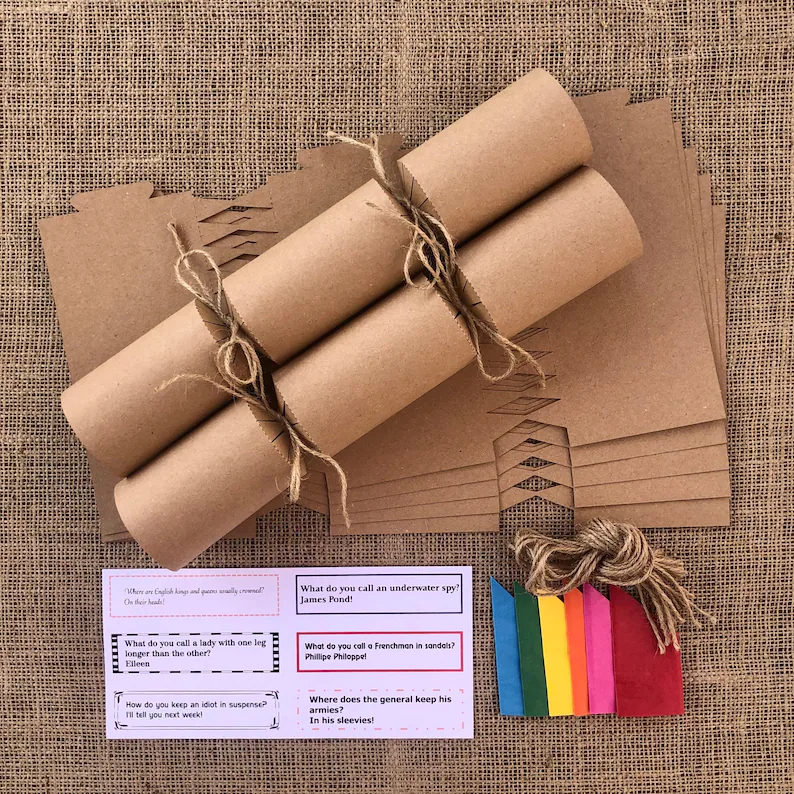 Crackers are probably one of our least environmentally friendly Christmas traditions. Most shop-bought crackers come with excess packaging that cannot be recycled. The plastic tat 'prizes' are often useless and just end up in landfill. The crackers themselves tend to be coated in microplastic glitter or finished with metallic detailing so they cannot be recycled either.
If you're choosing to reduce your environmental impact this Christmas, consider swapping shop-bought crackers for an eco-friendly, recyclable alternative. We like these Kraft card-stock crackers by The Bespoke Cracker Company, a small, local UK business. For just £6.50 you will receive six brown Christmas crackers made from 100% recycled cardboard, which can be recycled after use. The crackers come packaged in 100% recyclable and plastic-free packaging, plus the owner re-uses off-cuts in other areas of her business so nothing goes to waste.
Find the crackers at ETSY, from £6.50.
3. Nkuku Oko Recycled Glass Baubles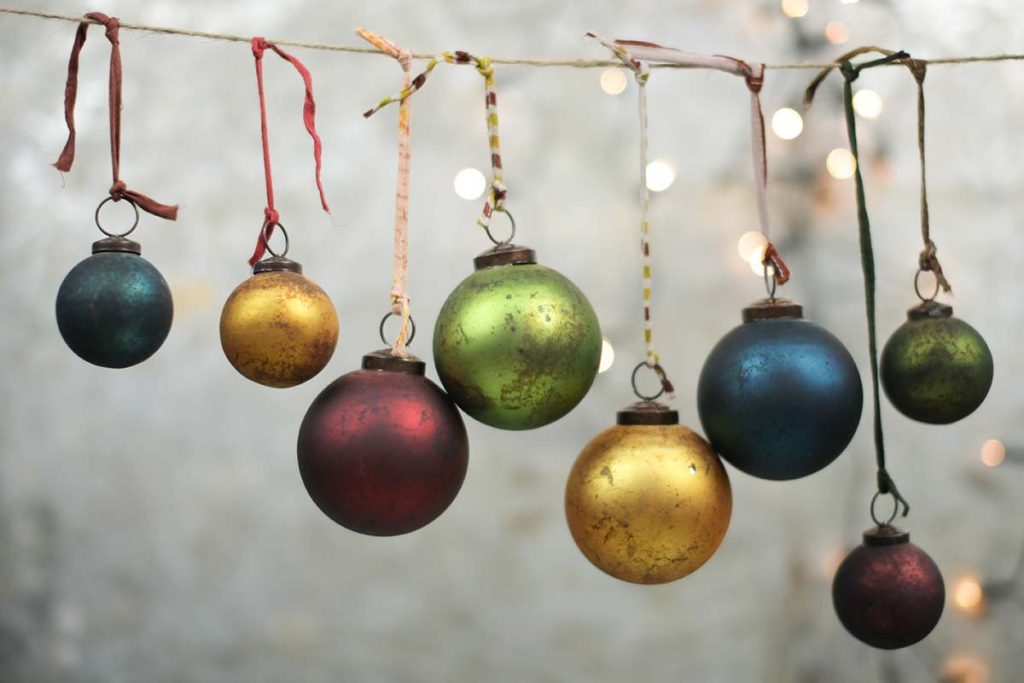 Looking for new tree baubles? Forget plastic baubles decorated with metallic paint and covered in ghastly glitter. Instead, go green by choosing recycled decorations for your tree. We think Nkuku's Oko baubles (£16.50 for a set of four) look stunning. They're made from waste glass that is washed, crushed and melted down. The traditional-looking baubles have been given a slightly distressed finish for a rustic, vintage look.
Shop at Nkuku.com.
4. Curlicue recyclable wrapping paper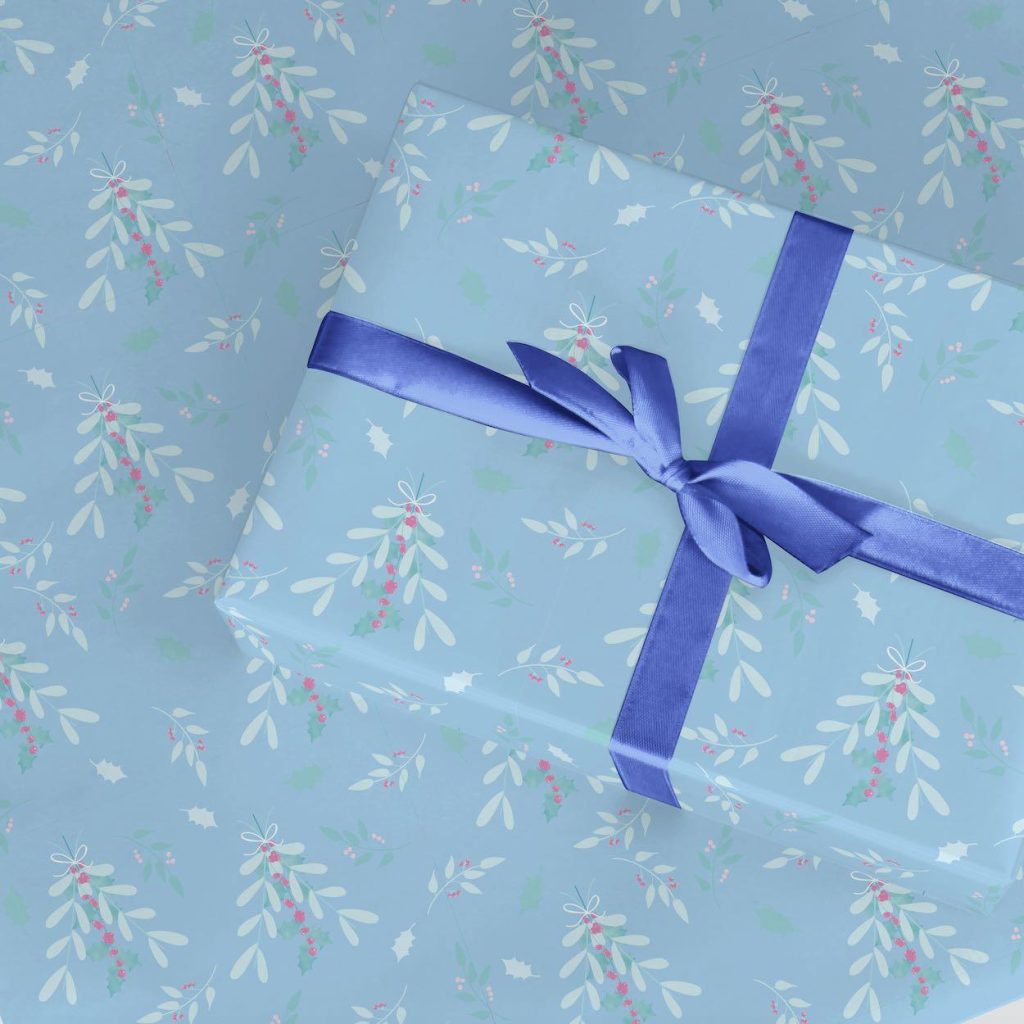 Most shop-bought wrapping paper is laminated, finished with metallic detailing or coated with microplastic glitters, which means it cannot be recycled. This year, pledge to swap rubbish wrapping paper for a greener alternative. We love this mistletoe & holly design by Kiwi & Bear for Curlicue. The wrapping paper itself is created from 100% recycled materials. It's printed with vegetable-based ink, which means you can pop it into your household recycling bin come Christmas afternoon. Curlicue prints their designs in the UK, which keeps their carbon footprint low too. They also use a waterless and chemical-free printing process!

Price: £8 from wearthlondon.com – other prints available too.