Many home garages are underutilised, instead acting as dumping grounds for tools, bikes and gardening equipment.
However, forming part of the ground floor, a garage has the potential to become a lot more.
You may be considering converting your garage to create a toilet, utility room, bedroom, or home office. No matter your garage idea, here are the things you need to know before starting a DIY garage conversion.
Plan Your Layout
First thing's first, when planning a DIY project, you need a plan. When taking on a project of this scale, even the most competent of DIYers can come unstuck.
Having a layout or plan will help to avoid errors that could lead to mounting costs. You could draw a plan yourself or hire an architect or engineer to design one for you.
Follow Building Regulations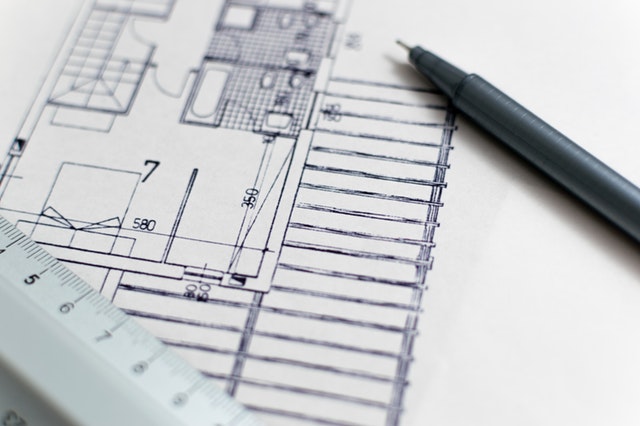 Converting your garage into a room changes its use. This means that as a habitable space, it must comply with UK building regulations.
Building regulations cover area such as:
Ventilation and insulation
Escape routes and fireproofing
Plumbing and wiring
Structural integrity
Doors and windows
When work is complete, you will need a building inspector to check the conversion. Once satisfied, you can then apply for a completion certificate.
Planning Permission
Typically, single garage conversions do not require planning permission, providing the structure of the building will remain the same. Although there are exceptions, including:
You live in a listed status home
The garage is not attached to the property
However, it is always a good idea to check with your local council, before starting work.
Get the Right Insurance
Many home and buildings insurance policies do not cover building work. This means that while you carry out your conversion, your insurance may not cover the renovation, or the rest of your home.
As such, look into conversion insurance. This will pay out in case of damage to the existing property and cover the ongoing alterations.
Completing the Conversion
Now that you have the basics in place, you can begin work. This will be a long process, taking anything from a couple of weeks to a few months. Make sure to do your research, invest in the tools you need, and choose the right insulation (CCF have a great range), to achieve the finish you want.
While converting your own garage can be a lot of hard work, it puts you in the driver's seat, has the potential to add value to your home and is a cost-effective way to extend your living space. Hopefully this guide will help you to get started.
Main Image Source