From tiny alterations to major additions, there are plenty of opportunities to update your home.
However, whether you want to add value so you can sell it on one day or plan on staying put and creating the perfect space for your family, it can be hard to know where to begin.
If you are looking for a starting point, here are some tips to inspire you.
Make it Pretty
Start small with some cosmetic flourishes. By painting a room, rethinking the lighting, and updating the garden, the house will already gain a whole new look.
It doesn't have to be expensive, but it is worth checking out the current home interiors trends. Try swapping to statement light bulbs or adding some scatter cushions in a popular colour to instantly update your home and give it a contemporary feel.
Let There be Light
Rooms filled with sunlight are beautiful things. Should you want more light and have the budget, it is worth seeing if it is possible to add a new window. It is probably easier to do this on detached and semi-detached properties, adding a beautiful window next to a staircase is a lovely way to light up the hallway.
If you have the space, swap out bedroom windows for French doors and add a Juliet balcony – like this from Barrier Components. This will open a room up and let the light flood in.
Food for Thought
The kitchen is often the heart of the home. It's where the kids head to straight after school and the space where the family tends to come together.
Updating your whole kitchen can be a chore, but the benefits are worth it. In 2018, we are doing away with the minimalist, tech-filled kitchens of recent years and instead returning to rustic, country-style ones that give the house a wholesome feel.
A few simple changes can update the space, however. Anything from new curtains or a lick of paint on the cupboards can instantly change how it looks.
A Room With a View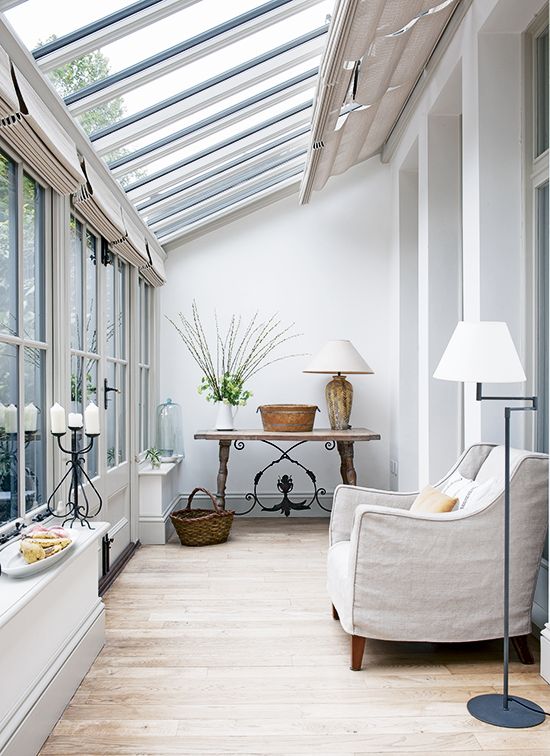 Whether you have always wanted a shed where you can stash your lawnmower or a conservatory where you can soak up the sunlight, adding a room can add to the value as well as your home's appearance.
There are many benefits to adding a new room, too. It can be a space to escape the bustle of family life or somewhere everyone can enjoy together.
There are many ways to truly make your property your own. Will you be trying some of these as a starting point?