We often neglect the large amount of space that sits above our homes, filling it with left over Christmas decorations and keep sakes we're saving for a special day.
But in reality this expanse of space can offer us an entirely new room that is separate from the daily grind of the home.
Whether you're looking to improve instead of move, or simply expand the space that your home currently provides, a loft conversion is a popular and cost effective choice.
The below may give you a little inspiration to start your grand design, if you're stuck for which direction to take your space in.
The 'Spathroom' Experience
If your current bathroom is a more of a water closet than a wet room, you may feel the need to create a completely relaxing room that can enable you to wind down and feel fresh after a long day at work.
Offering you a retreat within your very own home, adopting a natural elements of wood and combining them with soft pastels can help to create a peaceful ambience, and a light and bright space that can instantly lift your mood.
By transforming the loft you can expose the beauty of natural wood beams, and purchase that deep roll top bath you've always wanted to sink into.
Let the space do all the talking, and don't overwhelm it with clutter.
---
A Room with a View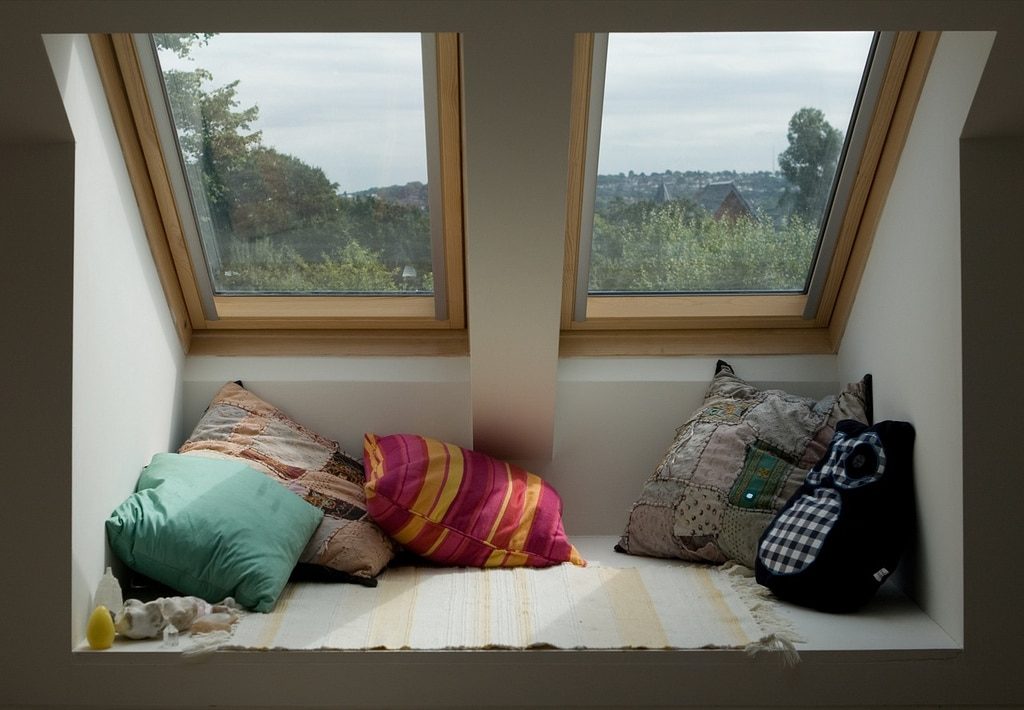 As the loft is positioned in a perfect place to capture all the natural light, your space cannot only bring in the sunshine, but by adding large Velux windows, you can gain beautiful views that were previously lost to a lonely space.
Creating a comfortable nook that offers you a calming sanctuary, this space should be filled with shelves of books and as many lazy sofa chairs as possible.
There are never too many cushions in a space like this, so go to town on soft furnishings, candles, and soft music that can make the loft a blissful destination.
---
The Place to Play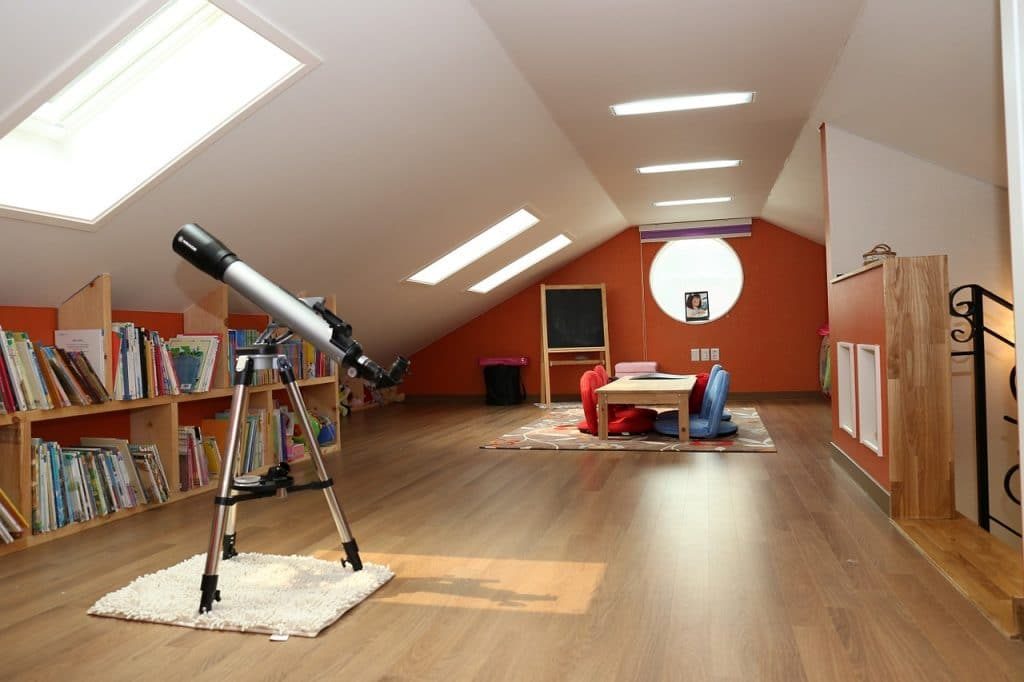 If you're little ones run keep the rest of your home as your own.
Adding plenty of skylights will make it a bright space that they won't be afraid of entering alone, and adapting each area for different activities will mean that the space never bores their imagination.
Adopt a bright colour scheme and choose a mess friendly flooring such as laminate, so that it can still be kept in some kind of order once their heads have hit the pillows.
The loft can be transformed into any room your home needs or your heart desires.
As an often forgotten space, it's time to take back that part of your home and make it into something special. With so much flexibility to what it can cater for, the only limitation truly is your imagination.
---