We may only be creeping towards the end of April, but already we're seeing some emerging Kitchen trends that are transforming how we view this essential living space.
As the 'heart of the home' we spend many of our waking hours in this place to feed our souls, inspire our mornings or calm our evenings, so getting the balance for this mixed space can be a daunting renovation task for any home owner.
If you're lacking in inspiration and need to get the creative juices flowing, swot up on our guide of the kitchen trends to take note of.
---
Open Plan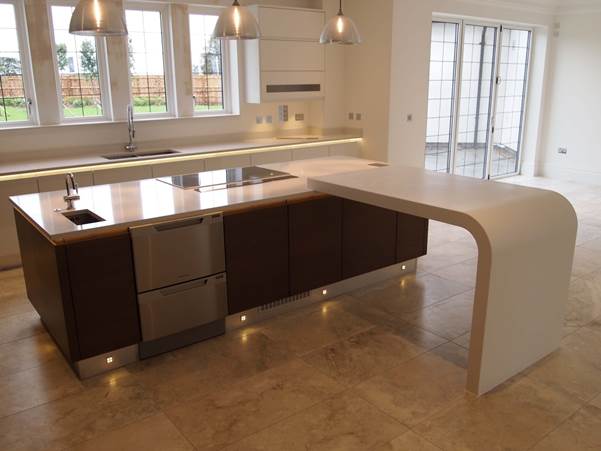 ---
A timeless classic in the Kitchen department, but it's seen a strong resurgence over the past few years, mostly down to our new found love of cooking, as popular TV shows such as The British Bake Off and Master Chef, are all encouraging us to get back in the Kitchen.
Bringing light and space into the home, social butterflies can bask in the glow of being the 'hosts with the most', entertaining guests all day and night.
With the opportunity of complete flexibility, you can include breakfast bars or islands helping to maximise your surface space without encroaching on the precious space around you.
As a less informal space, your guests will feel more at ease, helping friends and family to relax when they pop over for that cup of tea.
Traditional Twists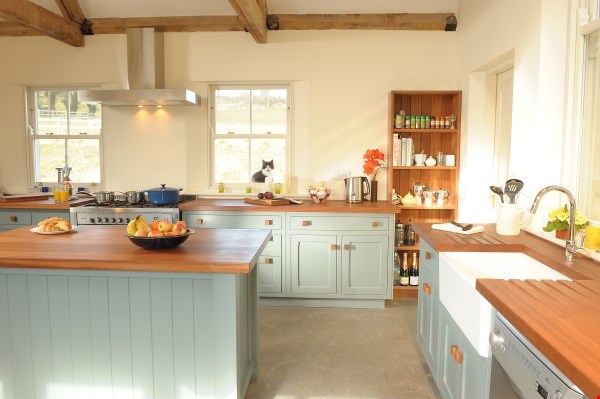 ---
Dynasty meets the Cotswolds in this new era of a traditional country home, as muted pastels such as duck egg, mint and lemon are paired with rich woods such as mahogany and walnut.
It's a far cry from the days of 'shabby chic', and although the pastels have remained, distressed wood has made a quick exit, and has Instead been replaced by glossy worktops that beam warmth when hit by the sunlight.
Ideal for lovers of a vintage kitchens, it's less twee than previous years, and offers a grown-up country style that has a hint of glossy glamour.
Sophisticated Shapes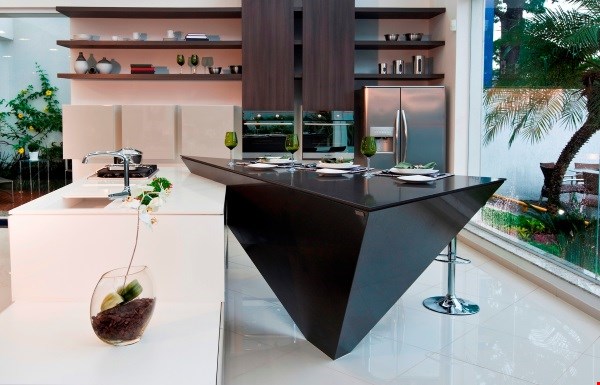 ---
Stepping out of your comfort zone onto unfamiliar design territory may give your kitchen the update that it's calling for, so it's time to embrace being a little different.
The more bespoke the better, as this trend is about adding a complete uniqueness to your home that epitomises your individual style.
Quirky, mismatched tiles bring a new shape and texture to the walls, whilst the inclusion of seamless kitchen sinks offer a flowing workspace.
Au Natural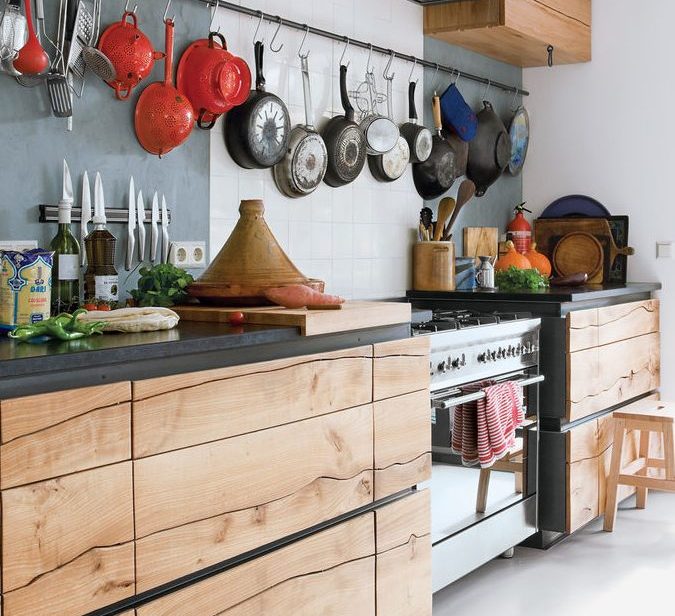 ---
As we all become increasingly conscious of our eco foot print, sustainable interior design has taken a prominent step to the forefront.
Leading the way in this style is the Kitchen and the inclusion of bare wood.
Stripping down everything you know about decorating and design, this trend will have you sourcing storage crates from local warehouses, and signing up for an account at the local trade merchants.
Indoor-outdoor living is a new way of living that has to be embraced whole heartedly, otherwise it could end up looking like a half renovated kitchen.
Match your naked wood cabinets and counters with sustainable furniture such as cork, and compliment the busy textures with calm neutral shades.
Be bold and brave when it comes to the adopting the 2016 trends, and your home will thank you for it. They may offer you some inspiration to go in a different direction, but no matter what you decide to do ensure you've completely embraced the style.