As the old song has it: "Summer is a coming in". Or, as The Beatles put it: "Here Comes the Sun".
As spring banishes the cold clutches of winter, bringing new colour and life to the land, so summer edges ever closer with the promise of long, lazy, hazy days full of sunshine and warmth. That means it's time to get your home ready for summer and drive away the darkness.
There's plenty you can do that doesn't have to cost a fortune, so here are a few tips for you to make a start.
Bring in the colour
There aren't many homes that couldn't do with a makeover and one of the simplest ways to do that is to refresh your colour scheme to welcome the onset of summer. You don't have to decorate every room and to keep time and expense down look at the areas you will use most.
Your living room is a good place to start, and you can make it light and airy by bringing in pastel shades for walls and ceiling, mixed with some lighter greens and blues to reflect the natural world outside your windows.
Use light colours for throws and cushions and get rid of any piles of old magazines or other clutter that can make the room seem smaller. You're looking to get a bright feel to mirror the season that is fast approaching.
Give your hall a colour makeover as well, so that when you step inside from the brightness outside you're not greeted with a gloomy space but a pleasant and light contrast instead.
Use plants and flowers for a natural feel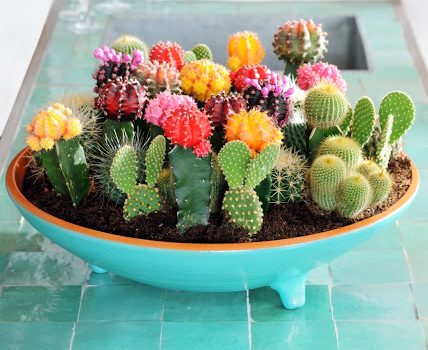 Image Source
This is how you can make the outside come inside by using plants and flowers to create the sense of nature blossoming in your rooms. Even a little sprig of colourful flowers in a small vase in the bedroom can make a difference, giving the room a lift with some different hues and scents.
Position some plants on windowsills so they benefit from the light. There is such a profusion of plants you can choose from but always check the care instructions. Overwatering can be as bad as underwatering – you want them to last for as long as possible. Apart from looking attractive, plants can help with air quality and you'll find they help provide an atmosphere of tranquillity in the room.
If you have a conservatory, think about trying a small lemon or orange tree. Apart from their vibrant colours, they'll give the delightful aromas of citrus as the fruits ripen and mature.!
Replace your window coverings
Many people have winter and summer curtains but now could be the time to make a more radical change and consider using California shutters instead of curtains or blinds. Wooden or faux wooden shutters give rooms a clean, sleek feeling, with clear, unfussy lines. They make an attractive and stylish addition to any room and are very easy to clean and maintain.
Don't worry if you have unusual window shapes or sizes. Though most people have fairly standard windows one of the advantages of shutters is that they can be made to measure and fit perfectly. You can also get shutters with slats that can be opened and closed, allowing you to control the amount of light that enters, so if the sun is very bright, you can filter out some of the rays without losing all the brightness.
Come the colder months; shutters also supply an extra layer of insulation, so you're in a win/win situation all the year round.
Mirror, mirror on the wall
One way to help keep your rooms light and summery is by putting up some mirrors on walls to reflect the light. Mirrors can also make rooms feel larger so they can be especially useful in smaller spaces. Position them in places where they'll catch the light and consider using mirror tiles in the bathroom to provide extra areas of reflection, making it easier to see for washing, shaving and other grooming.
Prepare your outdoor space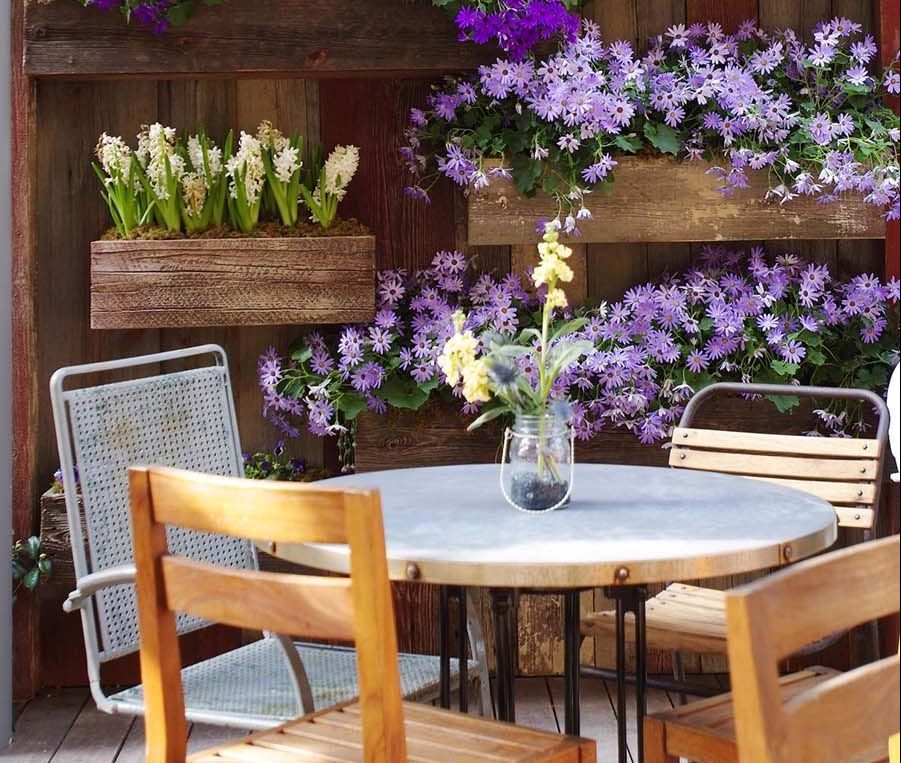 Whatever the size of the space ensure it's washed down ready for you to sit outside, either to eat or to relax in the warmth with a long, cold drink.
Getting your home ready for summer will lift your spirits as you emerge from the memories of winter and turn your face to the deep blue sky, ready for the promise of a long, warm season ahead.
Main Image Source