Cycling really is a glorious sport – and whether you enjoy it competitively, or as a weekend hobby with your friends, once you get a taste for cutting through the air on your bike it's only natural to want to bring a bit of that experience inside the home.
Luckily, there are plenty of companies catering to the tastes of the avid cyclist, with a huge range of bicycle inspired homeware and decorative items now available. Many of these products are produced by people who share that love for cycling, creating quirky prints, detailed models and practical items to suit every room of your home.
Here are five of the best ideas and items that we've found across the web:
Use Soft Furnishings for a Subtle Look
While there's certainly nothing wrong with going all out on your new cycling theme, we thought we'd start with a subtle option for those of you who prefer a splash of detail to a huge statement. Soft furnishings such as cushions, throws and rugs can all be brightened up with a cycling print – whether that means a bold and bright cyclist image, a simple monochromatic border pattern… or just about anything in between.
Take a look through this inspiring blog, where bike prints and soft furnishings abound, to get a sense of the type of design that you can find!
Biking Prints and Posters – a Simple Idea with a Big Impact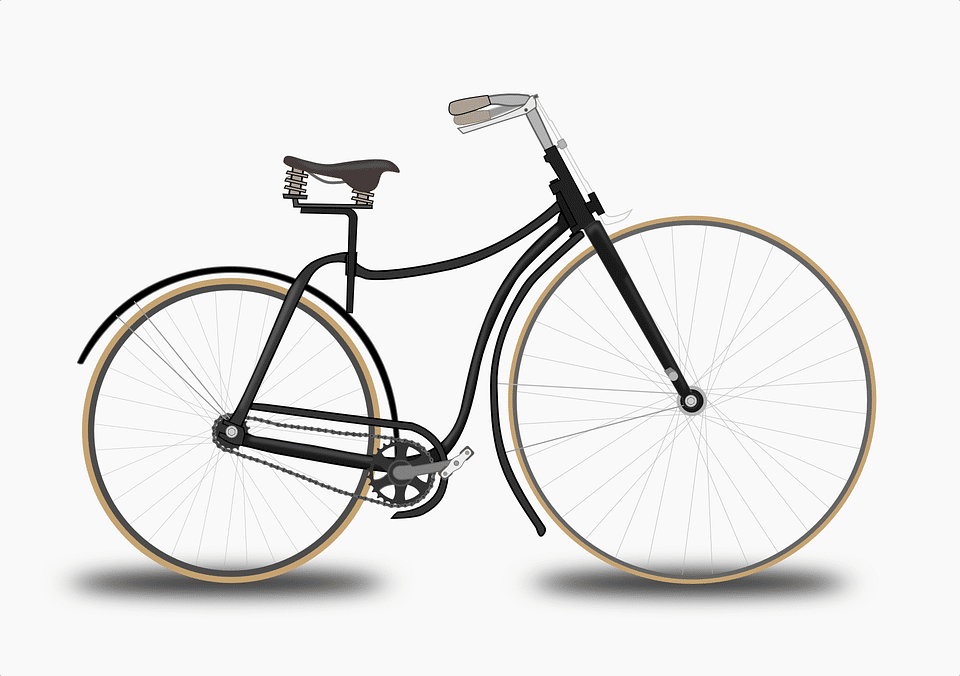 The great thing about choosing an art print or decorative poster as your cycling accessory of choice, is the enormous variety of designs that are available to you. With a quick browse of the options that are available on Etsy, for instance, we've seen inspirational cycling quotes, photographs, stylised sketches and even a meerkat on a bike – all ready to be displayed on your wall.
They are also one of the easiest ways to make a big impact, and declare your love for cycling loud and proud. All you need is a striking poster, a reasonably high-quality frame and a bit of space on your wall and a room can be transformed with very little hassle.
Bicycle Models make the Ideal Ornament
There is very little that feels as good as assembling a decoration for your own home, especially when you end up with something that looks professionally made. Self-assembly bike kits give you the chance to put a little bit of your own passion into the final product, while the simple instructions ensure that you're guaranteed to end up with a model that you'd be proud to display on your mantelpiece or shelf.
Some of these models can also be painted at home, giving you the chance to craft a unique item. Great for collectors, there are so many varieties available that you can replicate your own bike, find a model that matches one of your cycling icons, or choose a vintage cycle for some of that retro style.
Upcycle an Old Bike for Vintage Charm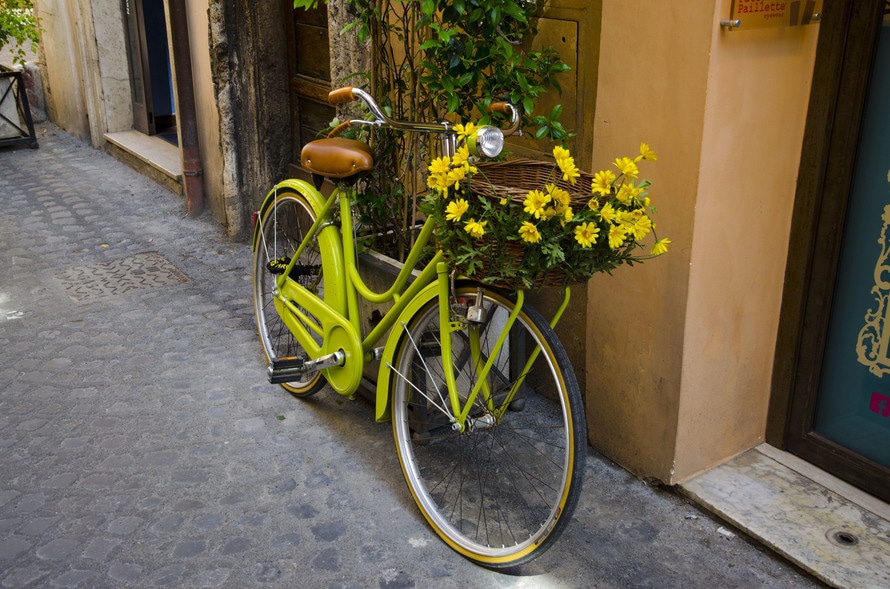 If you really feel like getting your hands stuck in, there's always the option of upcycling a real bicycle… wheels make excellent clocks and mobiles, while any bike with a shopping basket can be planted out and set up outside the house as a stylish and welcoming decoration. We've even seen a bike upcycled into a wine rack – there are just so many possibilities.
That said, you don't have to be handy with tools and craft glue yourself to bring some successful upcycling into your home. There are plenty of people out there making some stunning items, including a huge range of bicycle wheel clocks, as well as plenty of other innovative bits and pieces.
Seasonal Decorations can be Cycling Themed Too!
With Christmas coming, it's a great time to bring some unusual cycling accessories into your home! From the baubles to the star that sits on top of the tree, you might be surprised by the range of different seasonal bike decorations that are available! These are a great choice if you just want something temporary to brighten up your house – and are also an excellent way to do something a little bit different with your Christmas decorations this year. Whether you choose a couple of subtle items, or a whole tree themed around one of the greatest sports around, your friends and family are sure to be impressed.
All the items on this list also make excellent gifts for bike lovers, sure to get you in the good books of any enthusiasts in your life. So, whether you're looking for something that will look great in your own home or you want to find a unique present for a friend or relative, we hope that this collection of ideas has helped you to get some inspiration!